Frozen Hot Chocolate aka Wendy's Frosty Knock Off – Dairy Free!
On hot summer days, or unusually warm spring days, we like to cool down with this super simple frozen hot chocolate.
You can call it frozen hot chocolate or you can call it a Wendy's Frosty knock off, both would be accurate. (I would call it a Frosty but both my kids are lactose intolerant and have no idea what a Frosty is.)
No matter what you call it it's delicious and it's our summer go to.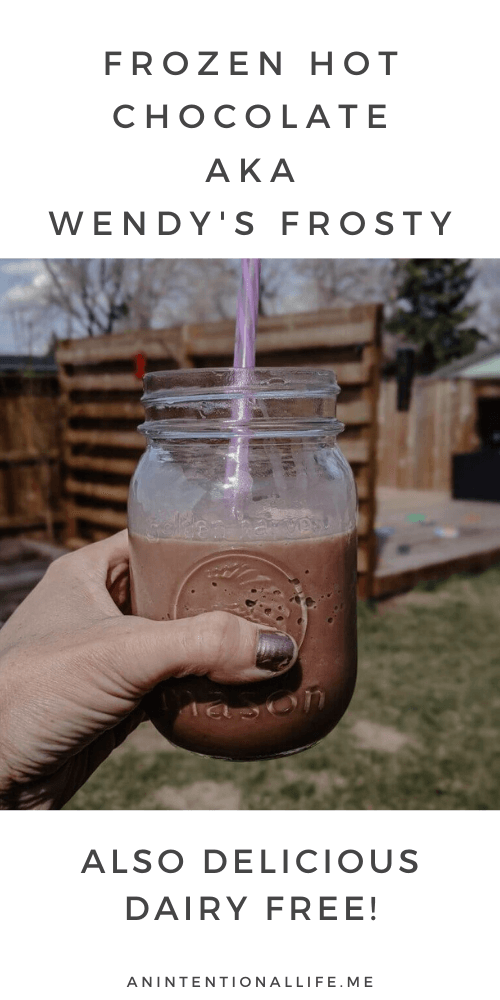 So far this spring we've been doing a decent amount of work in our yard.
We added a playhouse for the kids, one they can use for years instead of growing out of right away. (And by "we", it was actually Jared and my brother, I did nothing.)
We've been planting trees (I can actually take some credit here!) and Jared has been building a bike shed.
Not to mention garden planting.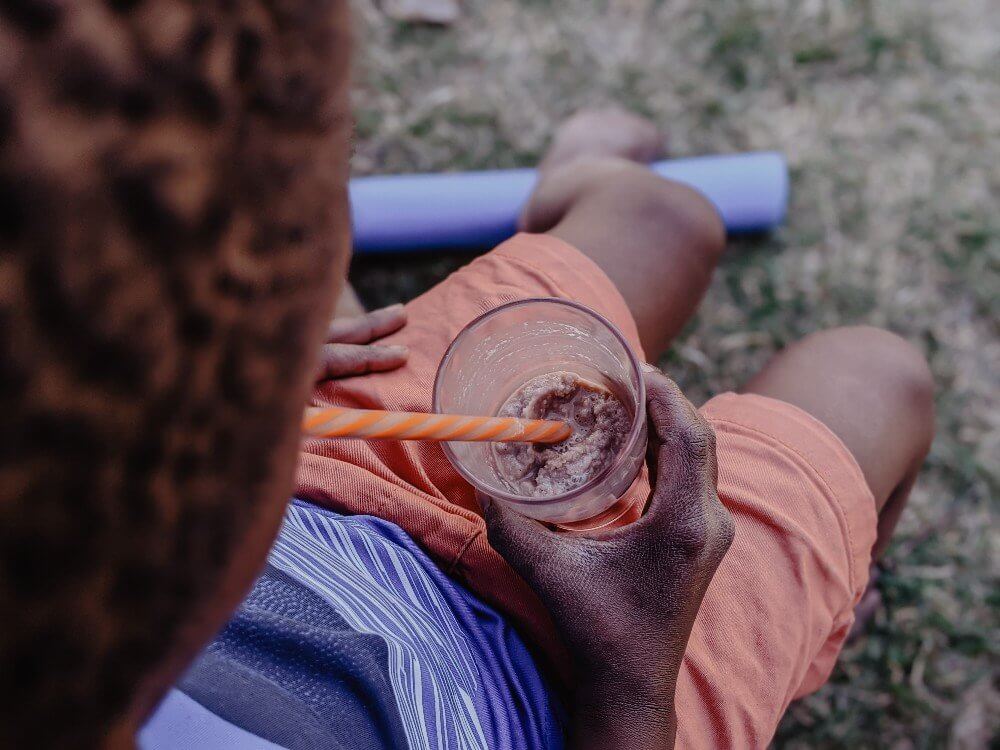 Due to all our work we have been spending more time in our backyard and I think we will continue to do so all summer long as we enjoy the fruits of our labors.
So, I see many batches of frozen hot chocolate in our future this year.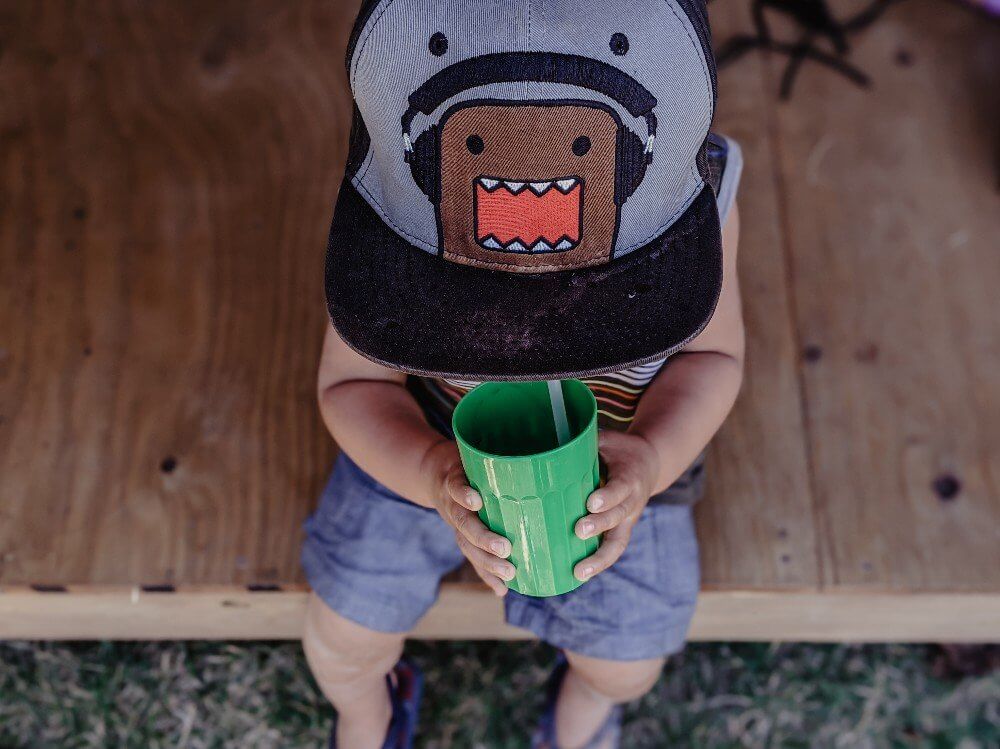 (Off topic but I really wish I could show you the cute face of our little R2. I have so many great photos of him that I'll never be able to share online. Thankfully he rocks Ephraim's old hat pretty well.)
Anyway, back to the frozen hot chocolate, here's what you need to know:
it's delicious
it's cold
it's perfect for summer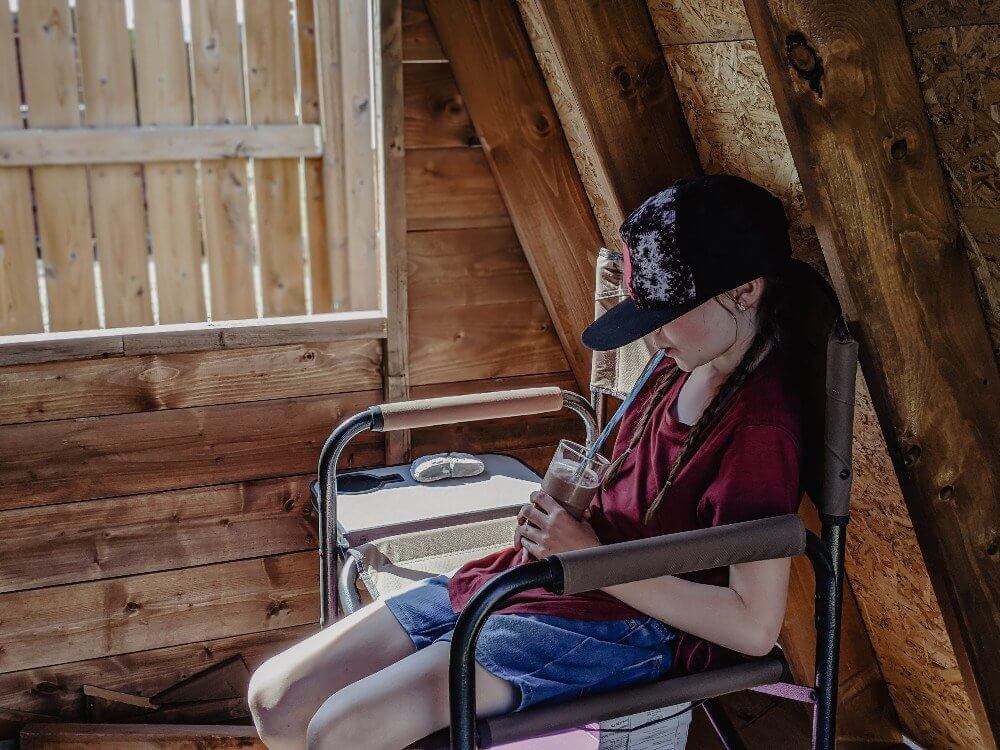 I really hesitate to call this a recipe because I don't usually measure the ingredients and it is very forgiving but since it makes more sense to share a recipe than just a list of ingredients, here it is:
Frosty Style Frozen Hot Chocolate
INGREDIENTS
2 cups milk (you can use dairy milk but I use cashew milk, if using non-dairy I would highly recommend using cashew since it's creamy and delicious)
2 cups ice cubes
5 tbsp hot chocolate mix*
Add all the ingredients in a blender and mix!
*Okay, to be honest, I've never actually measured the hot chocolate mix, so feel free to adjust to whatever tastes the best to you. Also, if you don't have, or don't want to use, hot chocolate mix you can also use equal parts cocoa and sugar and then add a dash of vanilla.
Do you have a go to recipe in the summer that you use to cool off? I would love to hear it!