Strawberry Rhubarb Shortbread Squares – Dairy Free and Gluten Free
Last year I decided to mix two recipes I found online to create these delicious Strawberry Rhubarb Shortbread Squares.
I took the shortbread portion of the recipe from here and the strawberry rhubarb portion from here and greatness ensued.
I recently made the recipe again and realized I really needed to write the recipe out the way I make it because it is incredibly confusing to flip back and forth between two recipes.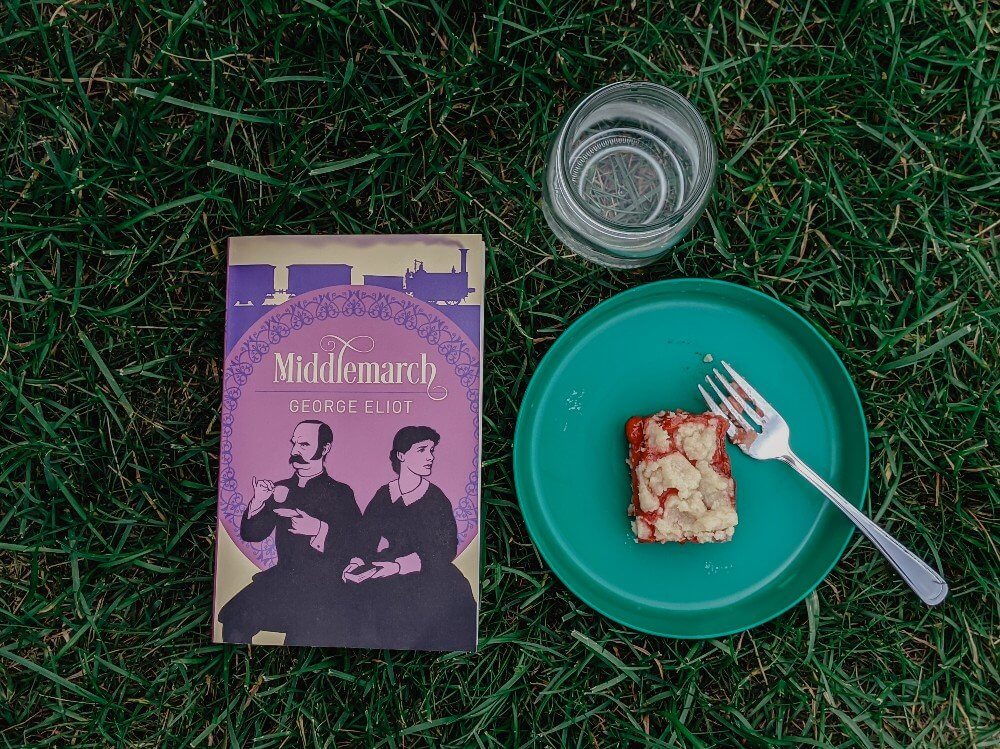 The original shortbread recipe was using gluten all-purpose flour but I've been using our gluten free all-purpose flour to make it and it turns out divine, so you can make it either way depending what you need to do.
I also use a vegan "butter" so it's dairy free as well, but if you like dairy butter (and your body can handle it) feel free to use that.
The shortbread is a very forgiving recipe, one time I only had half of the brown sugar required so I used half brown sugar and half white and it was still delicious.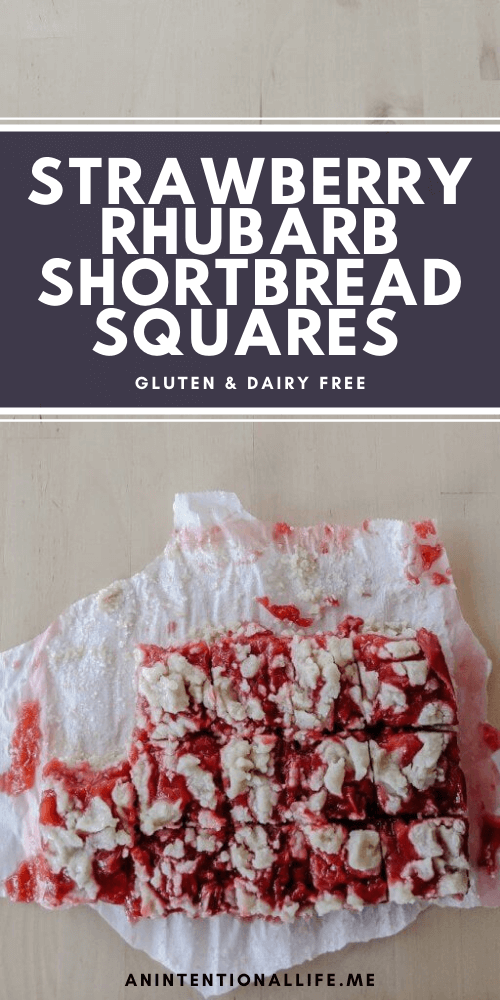 You can also double this recipe and use a 9×13 pan instead, I just added 5-10 minutes to my baking time when I've done that.
I love this recipe because it gives me yet another way to use all my rhubarb from my garden.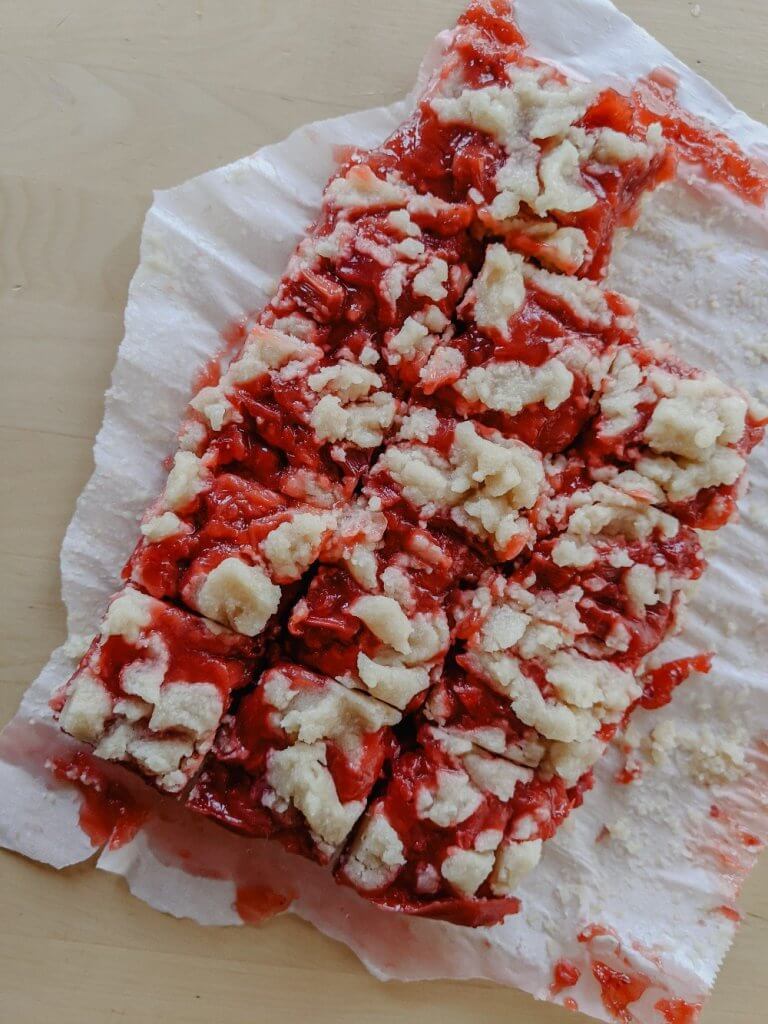 Strawberry Rhubarb Shortbread Squares
Filling
1 1/2 cups rhubarb (diced)
1 1/2 cups strawberries (chopped)
1 tbsp lemon juice
3/4 cup white sugar
3 tbsp corn starch
1 tsp vanilla
Shortbread Base & Topping
2 cups flour (gluten free or regular gluten flour works)
1 cup butter (or non-dairy margarine)
1/2 cup brown sugar
1/2 tsp sea salt
In a medium saucepan, stir together the rhubarb, strawberries, lemon juice, white sugar and cornstarch. Heat over medium heat on the stove-top, stirring regularly. When the fruit softens sufficiently, use a potato masher to break it up into smaller pieces. Continue cooking until mixture comes to a boil and thickens, then remove from heat. Stir in vanilla. Set aside.

Pre-heat oven to 350°. Line 8" square pan with parchment paper and allow for extra to overhang the edges.

In a bowl mix the flour, butter, 1/2 C. brown sugar and salt until crumbly but blended. Reserve 1/2 cup and set aside. Press remaining dough into the prepared pan.

Pour rhubarb and strawberry mixture over the shortbread crust.

Crumble reserved dough over the top in large and small clumps.

Bake for 35 minutes.

Cool to room temperature before slicing and serving. If you want neater slices refrigerate for a few minutes before slicing.