Introvert Memes – Letting You Know You Aren't Alone Even Though You Want to Be
I recently came across a great line in a book I was reading, in the story the middle grade girl was looking for clubs to sign up, she bypassed a lot of them until she found this one she could get on board with:
"Introverts Utterly Anonymous, which promised no meetings or gatherings of any sort ever."
I laughed out loud and felt so validated.
For any of those curious the quote came from the book Wundersmith.
I love reading about personality types, I feel like it helps me see both the strengths and weaknesses God has given me and I want to work on both of them.
When I realized I was an introvert (and what an introvert actually is) I helped me to realize I need to create a bit of quiet space in each day.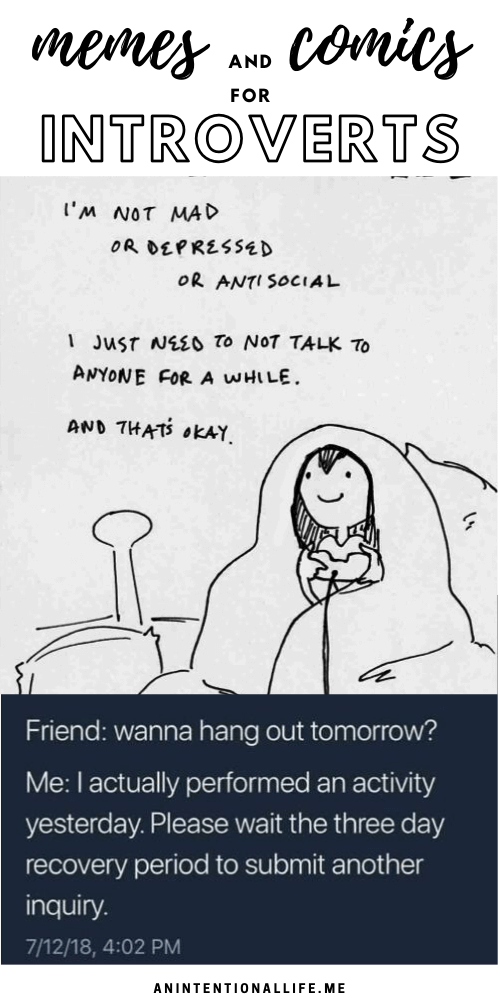 WHAT IS AN INTROVERT
I just wanted to touch on this a bit because I feel like introverts get pegged as awkward, anti-social, quiet and similar when that isn't exactly true.
The main thing to know about introverts recharge their batteries alone.
Another big one, at least for me, is that introverts don't do well with surface talk or hanging out in big groups. Sure, I'll hang out in groups but if you actually want to get to know me you'll need to hang out with me one-on-one and we'll bypass the surface talk real fast and go into the deep stuff.
This is a great description of introverts and extroverts: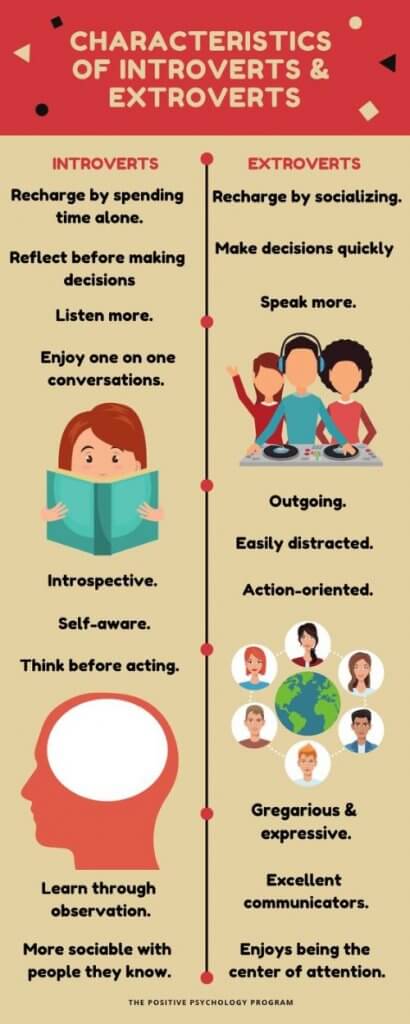 Introvert Memes – Letting You Know You Aren't Alone Even Though You Want to Be
Okay, let's get into the memes, jokes and comics!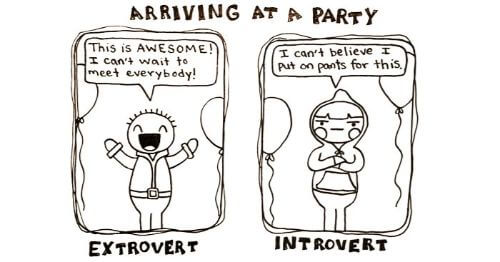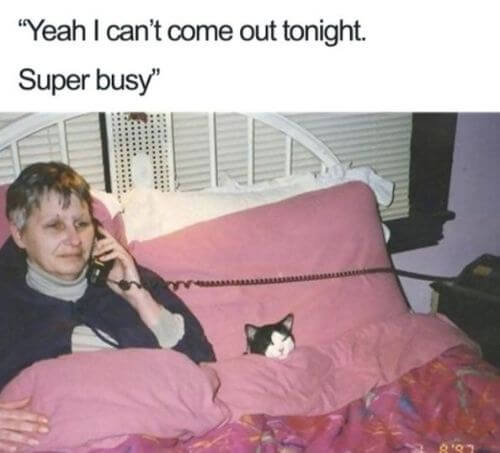 Ha, yup!: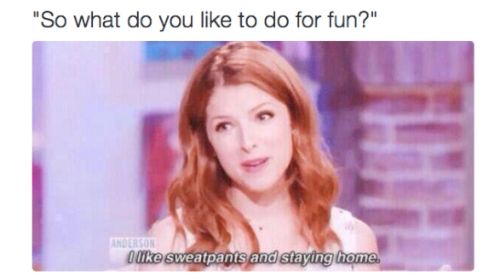 This sounds like my ideal week!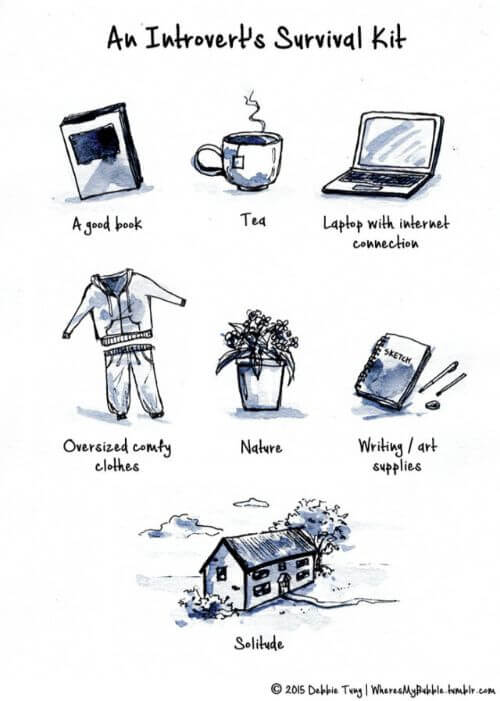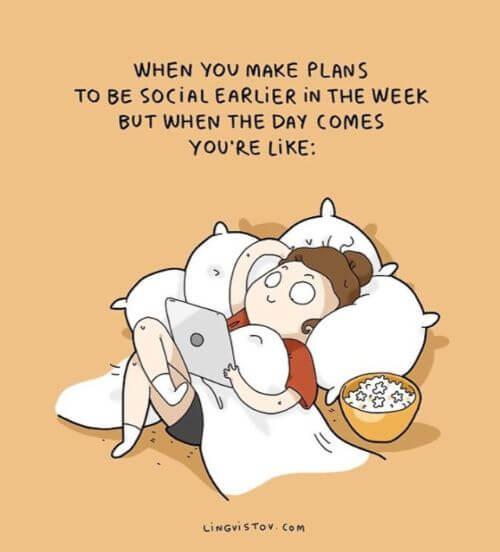 I'm married to an introvert and this looks like a lot of our evenings: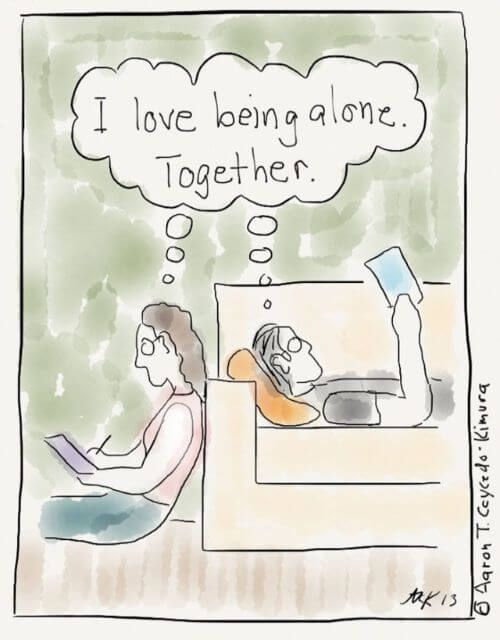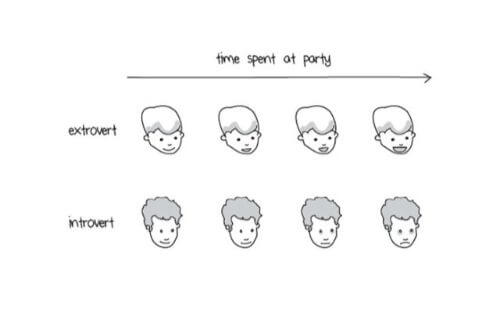 All of it!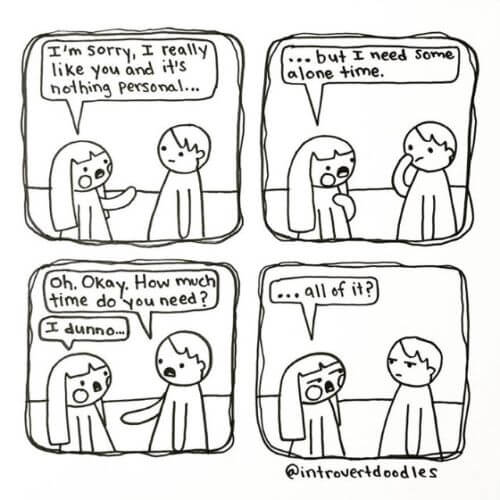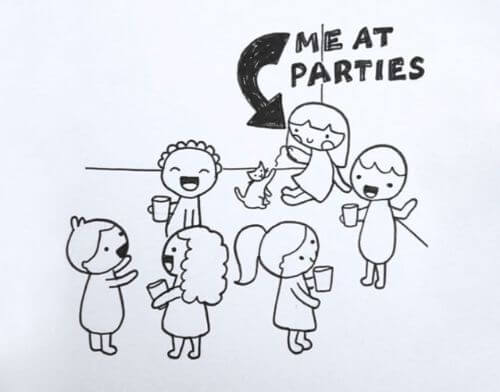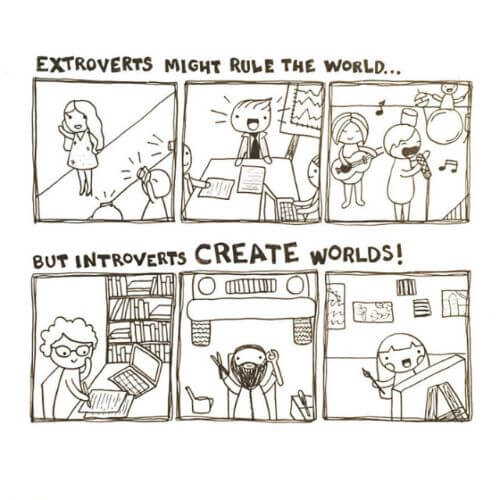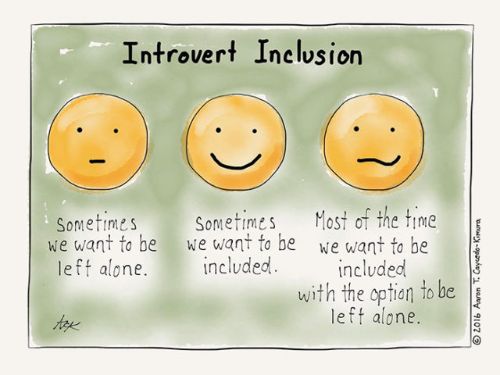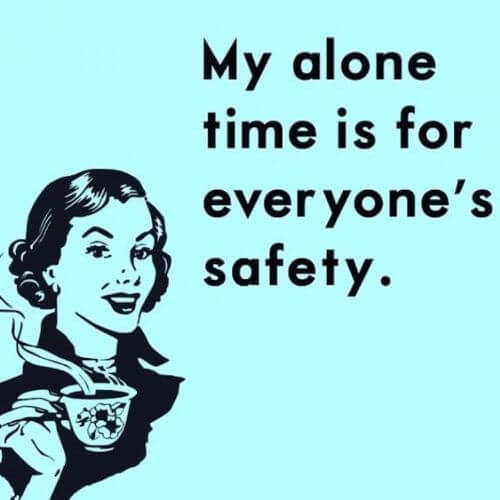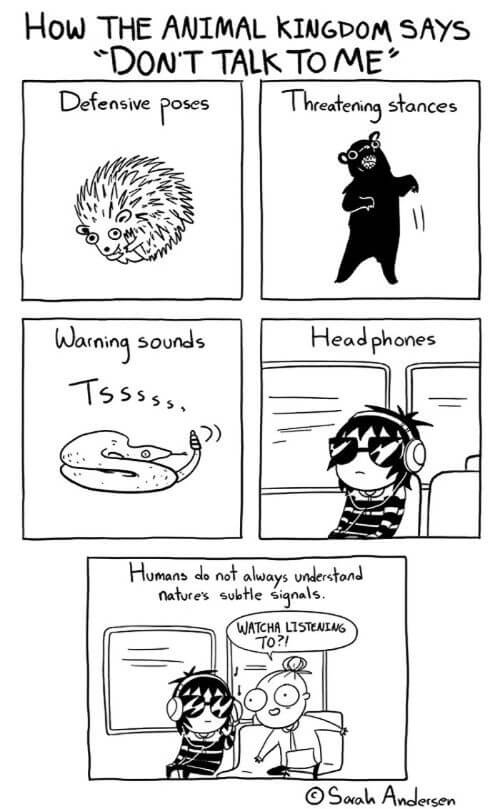 😂 This pretty much sums up my thought process when I'm not at home: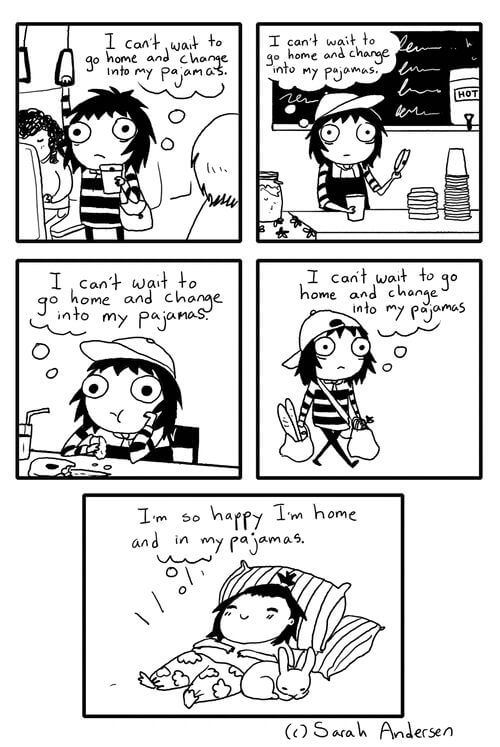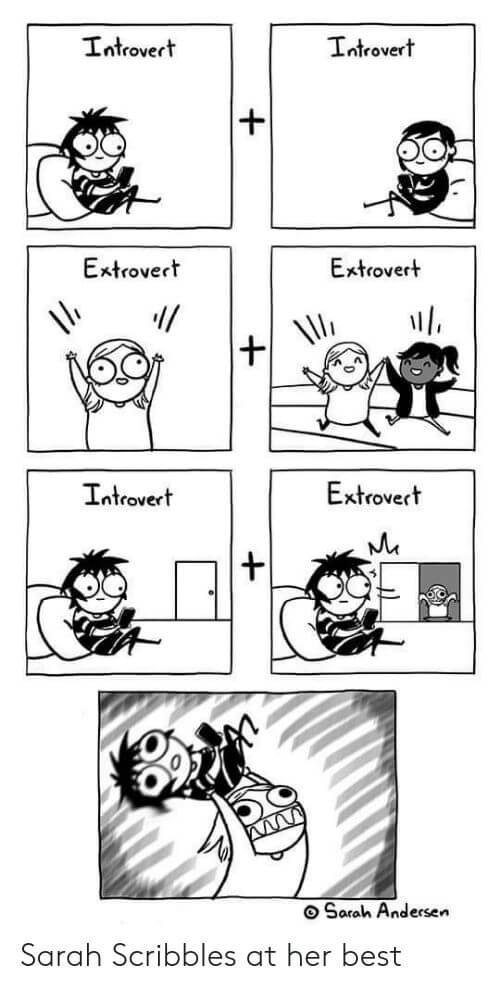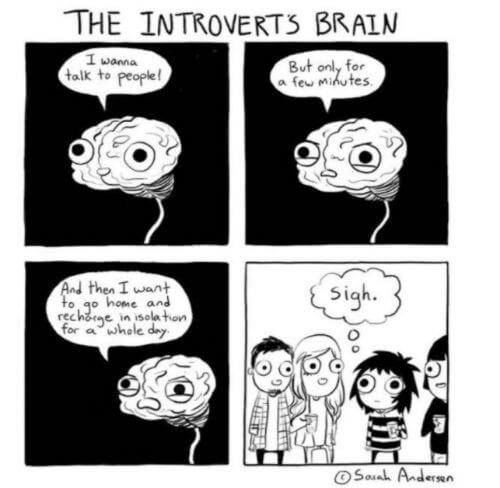 This one literally made me laugh out loud: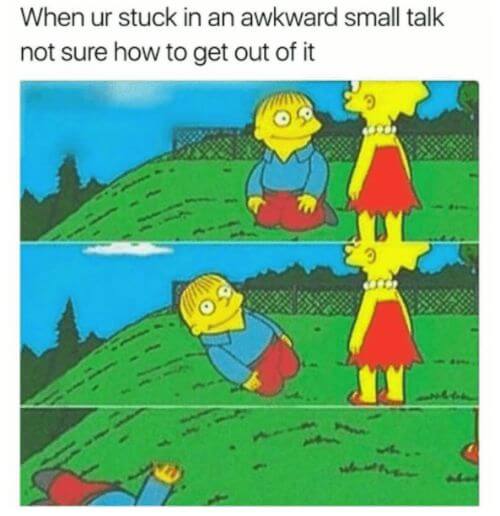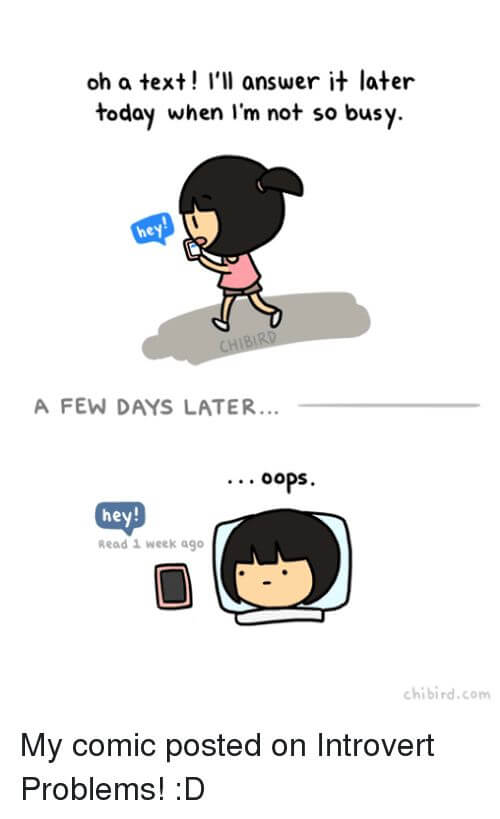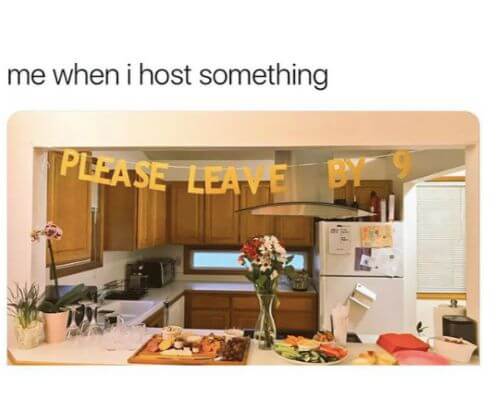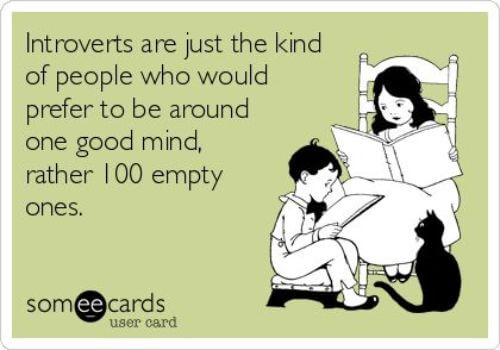 Ha, yes! Why do people lead with this question?! Let me know what you are getting at before I answer!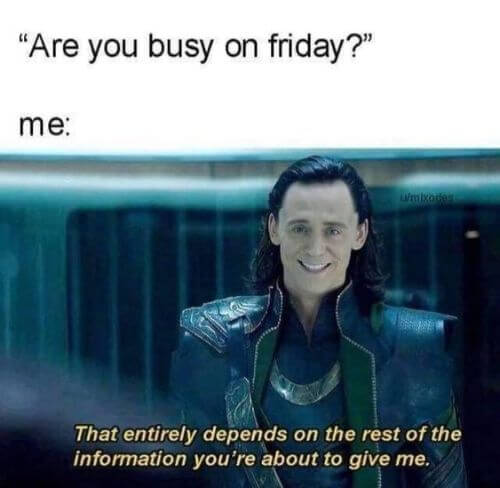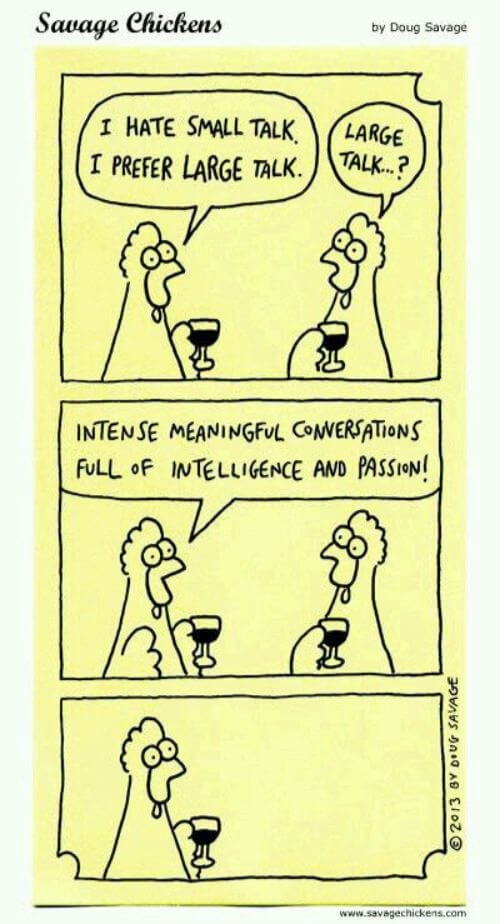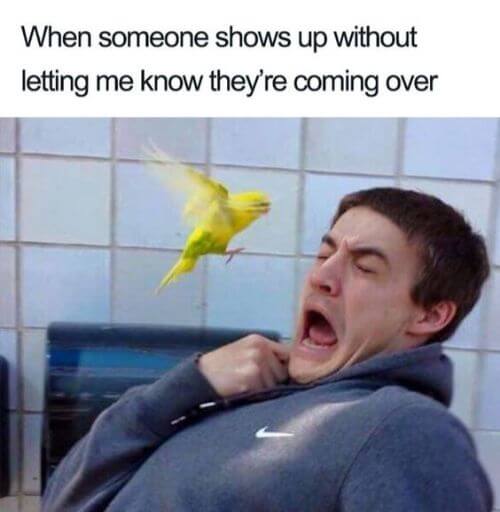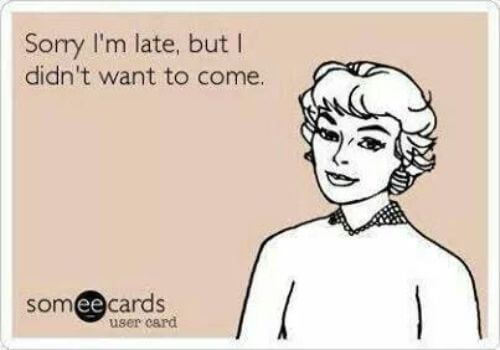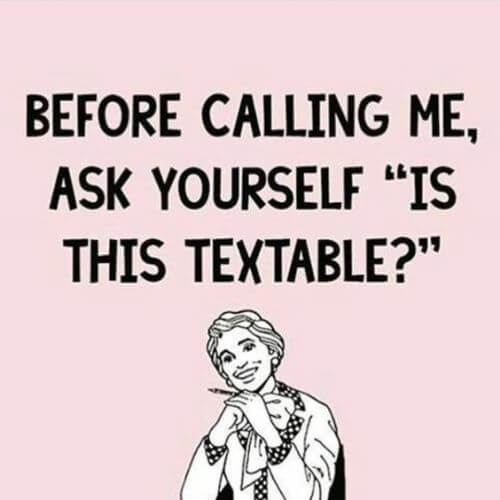 😂😂😂 Yes!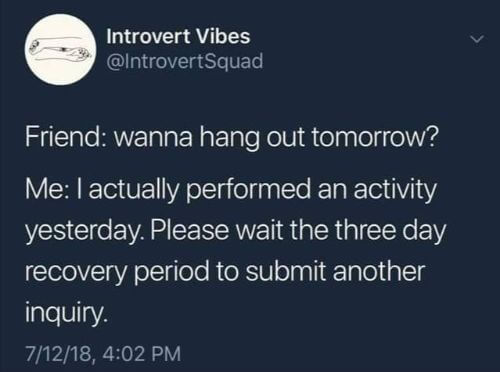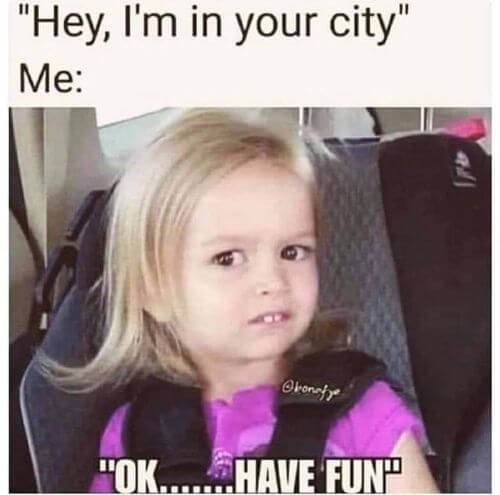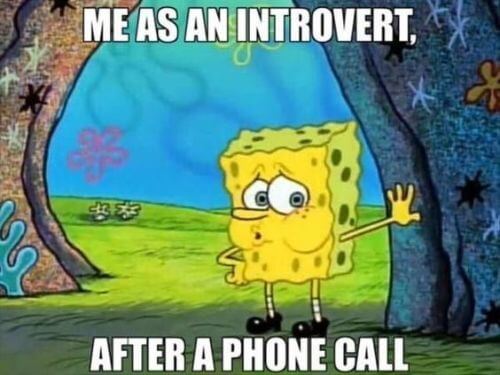 Absolutely! I can get pretty chatty when I'm with people I know (and like . . .).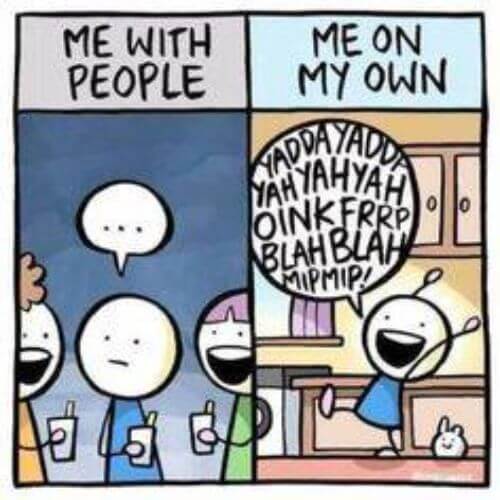 😂 When we went to Phoenix just over a year ago there was a woman on the plane that wouldn't stop talking to me, I should have made a book cover like this!!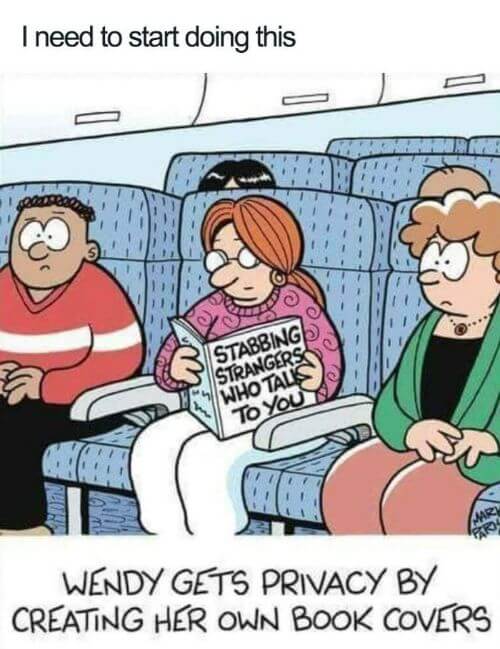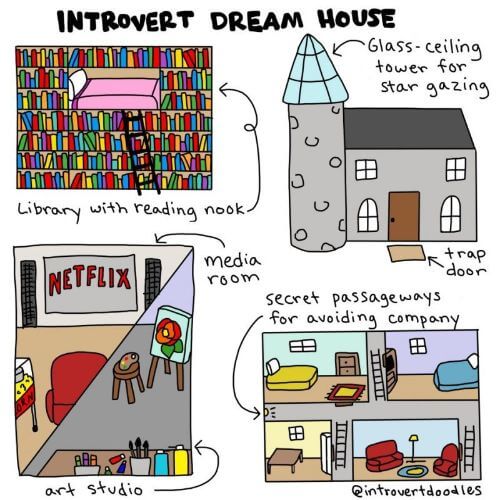 That last one! 😂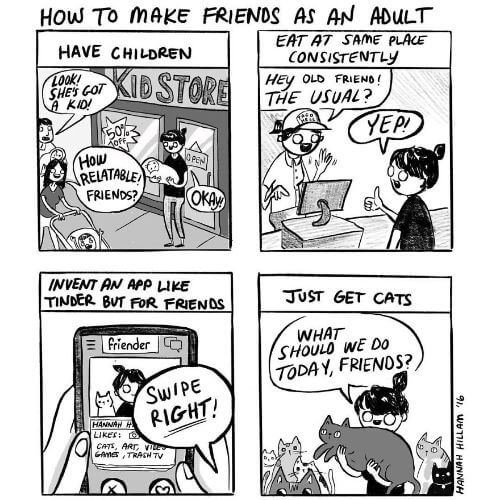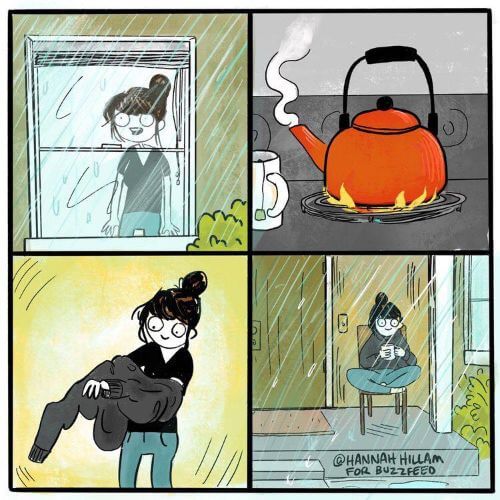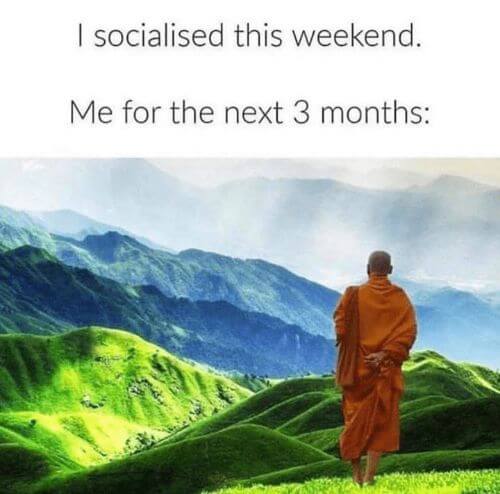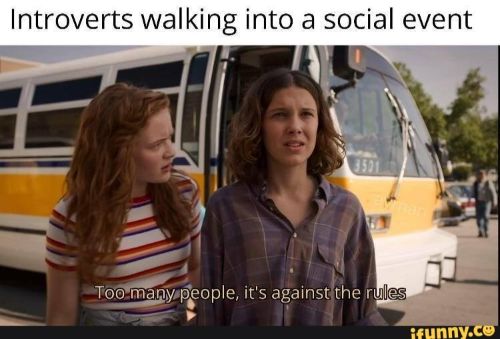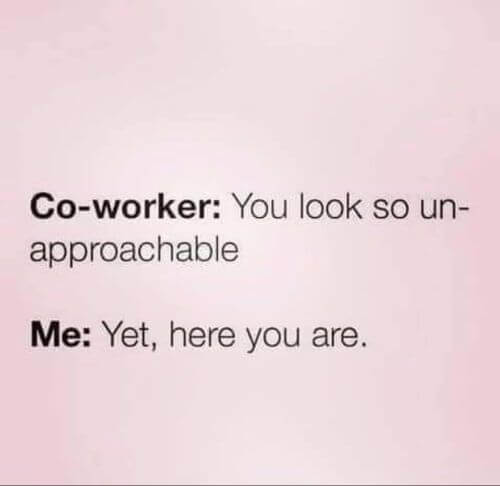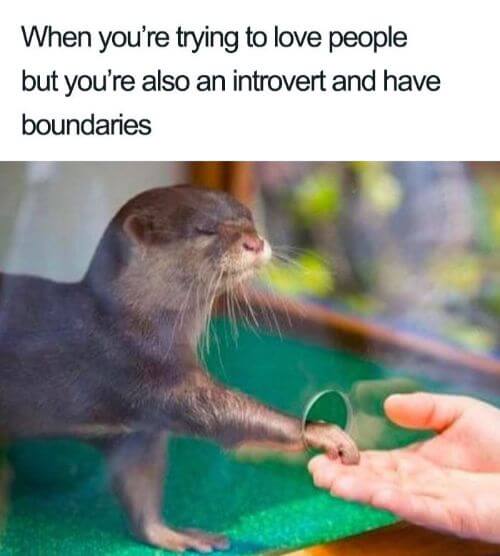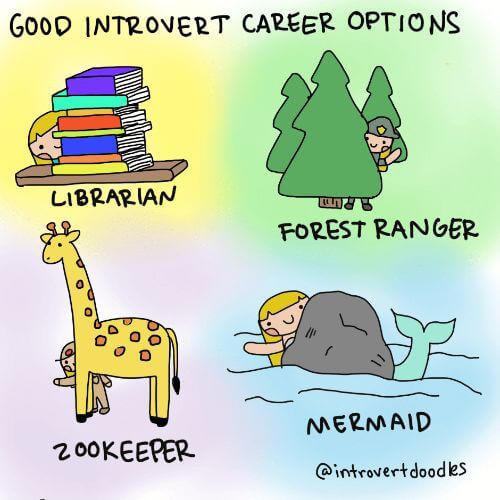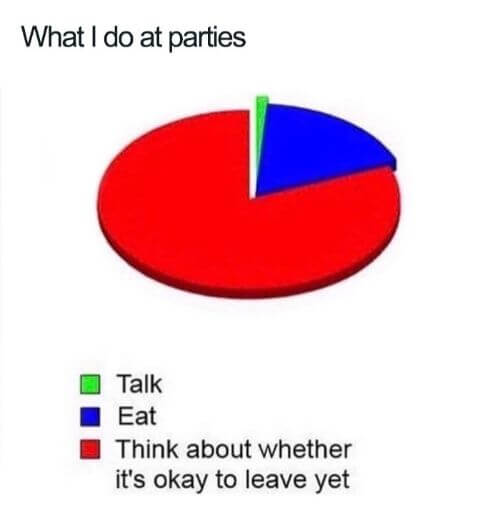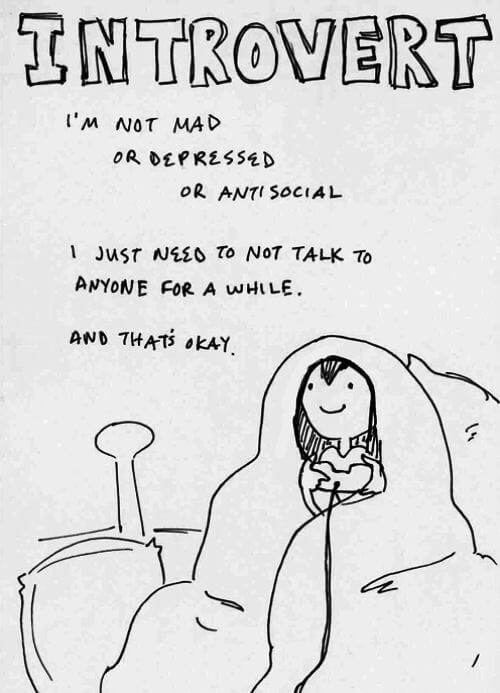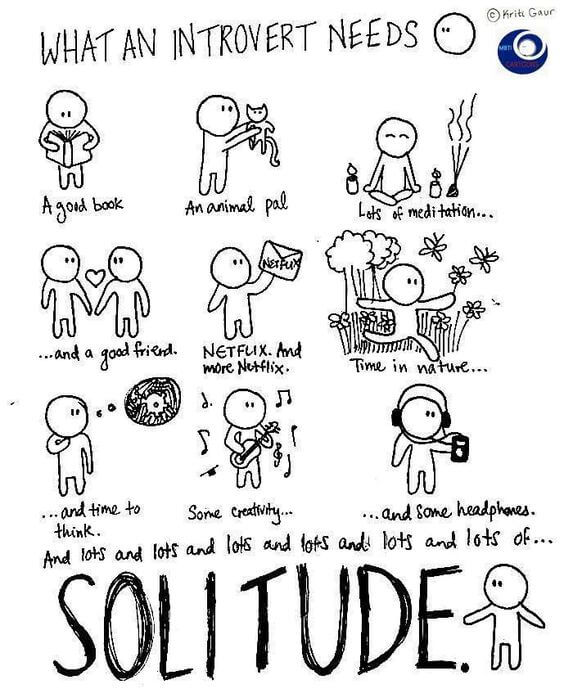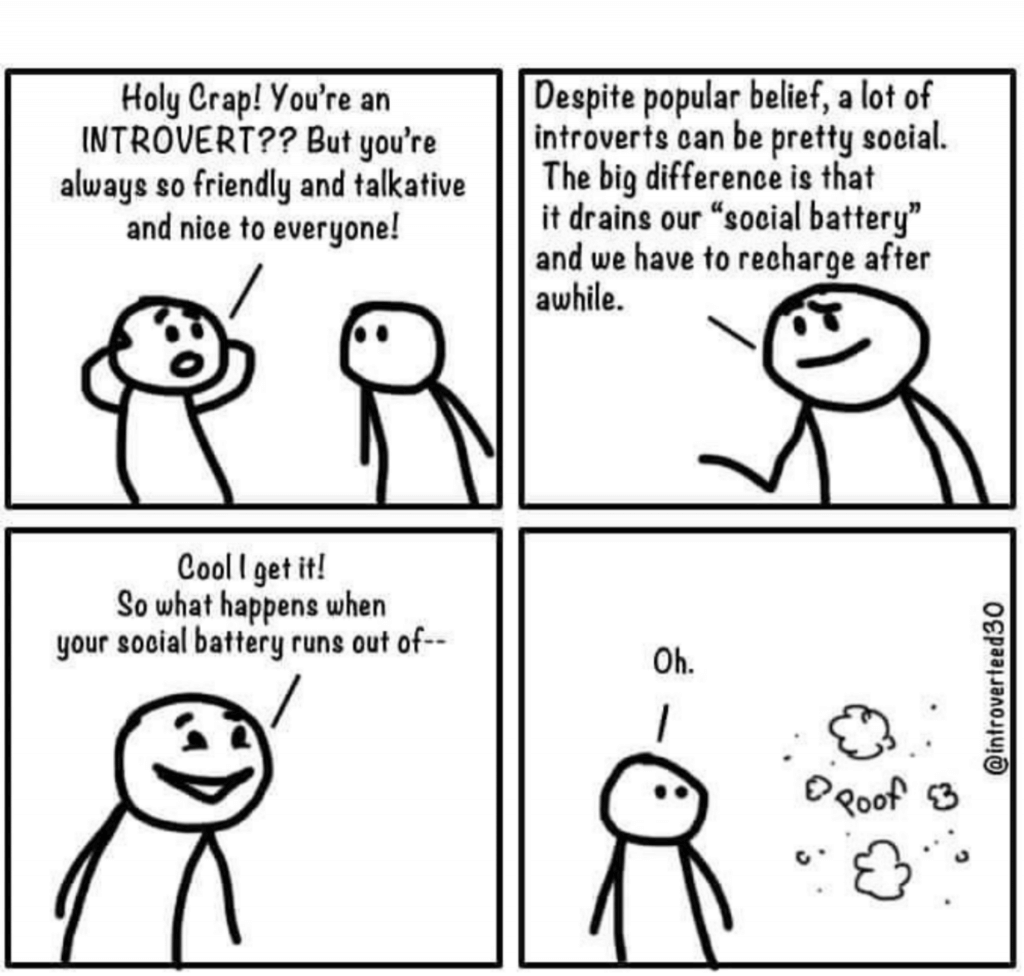 If you like memes, you can see my favorite book and reading memes here.
Do you have any favorite introvert memes and comics? I would love for you to share them with me!