10 Independent Reads for 8-12 Year Olds
My fourth grader loves to read but goes through spurts where she reads a ton and then weeks where she doesn't read much. I pretty much do the same so I totally understand.
Lately she has been reading a ton of books so I thought I would share some of her recent favorites. She can read quite above her grade level (as you'll see at the end of this list) but she also likes to pick up some age appropriate books to breeze through as well.
Many of the books on this list are the first books in a series, in those cases my daughter has either continued on with the series and enjoyed the books or intends to continue with the series soon.
I'm sure I'll have another list of what she's been reading lately at the rate she is flying through books these days. If you are looking for more good recommendations for middle grade books I have lots here.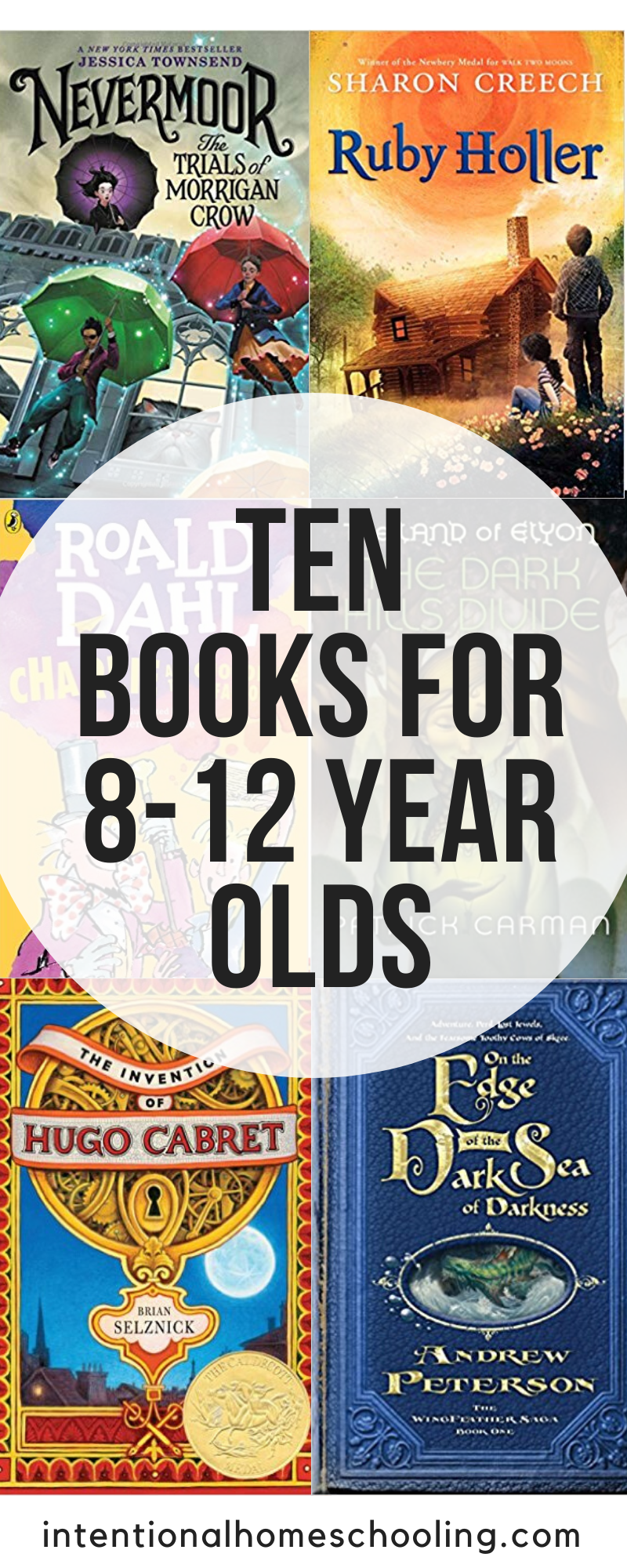 INDEPENDENT READS FOR 8-12 YEAR OLDS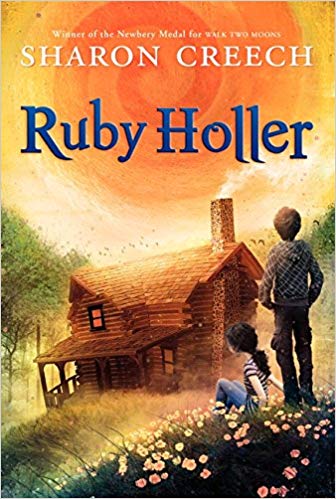 I created a reading challenge for myself this year and my daughter decided she wanted to participate, this was her choice for a book with a color in the title.
Brother and sister Dallas and Florida are the "trouble twins." In their short thirteen years, they've passed through countless foster homes, only to return to their dreary orphanage, Boxton Creek Home.
Run by the Trepids, a greedy and strict couple, Boxton Creek seems impossible to escape. When Mr. Trepid informs the twins that they'll be helping old Tiller and Sairy Morey go on separate adventures, Dallas and Florida are suspicious.
As the twins adjust to the natural beauty of the outdoors, help the Tillers prepare for their adventures, and foil a robbery, their ultimate search for freedom leads them home to Ruby Holler.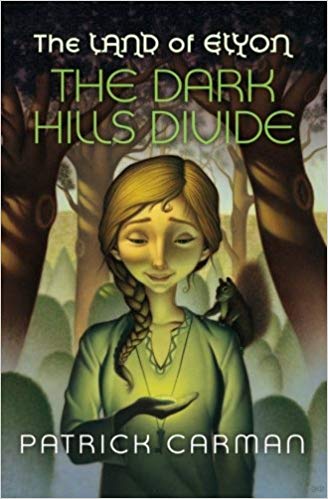 Inquisitive twelve-year-old Alexa Daley is spending another summer in the walled town of Bridewell. This year, she is set on solving the mystery of what lies beyond the walls. Legend says the walls were built to keep out an unnamed evil that lurks in the forests and The Dark Hills. But what exactly is it that the townspeople are so afraid of? As Alexa begins to unravel the truth, pushing beyond the protective barrier she's lived behind all her life, she discovers a strange and ancient enchantment — and exposes a danger that could destroy everything she holds dear.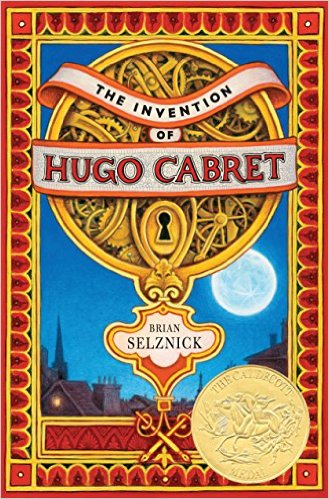 If you haven't had a chance to see a physical copy of Brian Selznick's books, you need to. They are a mix of a novel and an illustrated book, it's like nothing I've ever seen before.
Orphan, clock keeper, and thief, Hugo lives in the walls of a busy Paris train station, where his survival depends on secrets and anonymity. But when his world suddenly interlocks with an eccentric, bookish girl and a bitter old man who runs a toy booth in the station, Hugo's undercover life, and his most precious secret, are put in jeopardy. A cryptic drawing, a treasured notebook, a stolen key, a mechanical man, and a hidden message from Hugo's dead father form the backbone of this intricate, tender, and spellbinding mystery.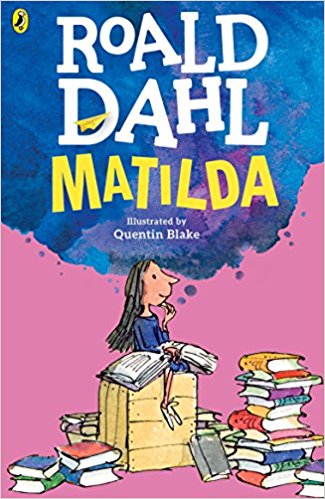 Matilda is a sweet, exceptional young girl, but her parents think she's just a nuisance. She expects school to be different but there she has to face Miss Trunchbull, a kid-hating terror of a headmistress. When Matilda is attacked by the Trunchbull she suddenly discovers she has a remarkable power with which to fight back. It'll take a superhuman genius to give Miss Trunchbull what she deserves and Matilda may be just the one to do it!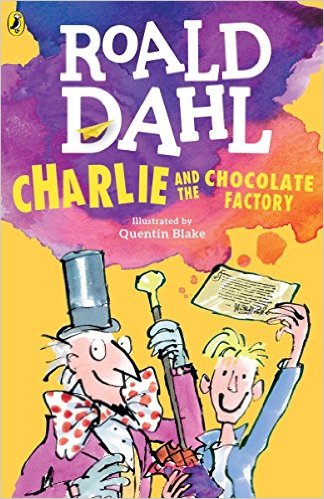 Willy Wonka's famous chocolate factory is opening at last! But only five lucky children will be allowed inside. And the winners are: Augustus Gloop, an enormously fat boy whose hobby is eating; Veruca Salt, a spoiled-rotten brat whose parents are wrapped around her little finger; Violet Beauregarde, a dim-witted gum-chewer with the fastest jaws around; Mike Teavee, a toy pistol-toting gangster-in-training who is obsessed with television; and Charlie Bucket, Our Hero, a boy who is honest and kind, brave and true, and good and ready for the wildest time of his life!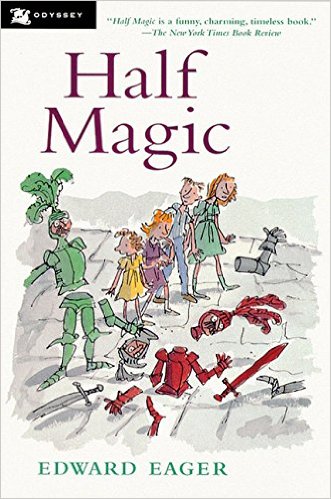 It all begins with a strange coin on a sun-warmed sidewalk. Jane finds the coin, and because she and her siblings are having the worst, most dreadfully boring summer ever, she idly wishes something exciting would happen. And something does: Her wish is granted. Or not quite. Only half of her wish comes true. It turns out the coin grants wishes—but only by half, so that you must wish for twice as much as you want. Wishing for two times some things is a cinch, but other doubled wishes only cause twice as much trouble. What is half of twice a talking cat? Or to be half-again twice not-here? And how do you double your most heartfelt wish, the one you care about so much it has to be perfect?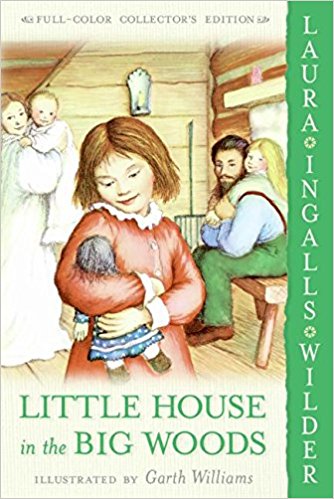 Little House in the Big Woods takes place in 1871 and introduces us to four-year-old Laura, who lives in a log cabin on the edge of the Big Woods of Wisconsin. She shares the cabin with her Pa, her Ma, her sisters Mary and Carrie, and their lovable dog, Jack.
Pioneer life isn't easy for the Ingalls family, since they must grow or catch all their own food as they get ready for the cold winter. But they make the best of every tough situation. They celebrate Christmas with homemade toys and treats, do their spring planting, bring in the harvest in the fall, and make their first trip into town. And every night, safe and warm in their little house, the sound of Pa's fiddle lulls Laura and her sisters into sleep.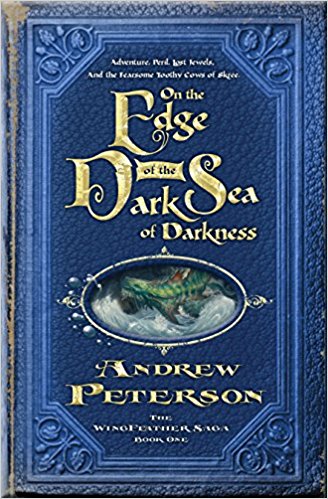 This has been one of our family favorite audiobooks to date, my daughter loved it so much she has already re-listened to it and wants to read the physical copy as well since I told her about the hilarious footnotes they have.
Once, in a cottage above the cliffs on the Dark Sea of Darkness, there lived three children and their trusty dog, Nugget.
Janner Igiby, his brother, Tink, and their disabled sister, Leeli, are gifted children as all children are, loved well by a noble mother and ex-pirate grandfather. But they will need all their gifts and all that they love to survive the evil pursuit of the venomous Fangs of Dang, who have crossed the dark sea to rule the land with malice. The Igibys hold the secret to the lost legend and jewels of good King Wingfeather of the Shining Isle of Anniera.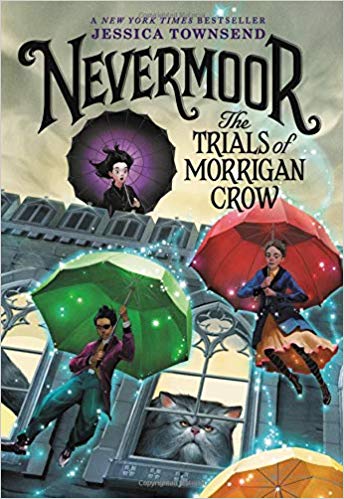 A great middle grade fantasy book that reminds me a bit of Alice in Wonderland crossed with Greenglass House.
Morrigan Crow is cursed. Having been born on Eventide, the unluckiest day for any child to be born, she's blamed for all local misfortunes, from hailstorms to heart attacks–and, worst of all, the curse means that Morrigan is doomed to die at midnight on her eleventh birthday.

But as Morrigan awaits her fate, a strange and remarkable man named Jupiter North appears. Chased by black-smoke hounds and shadowy hunters on horseback, he whisks her away into the safety of a secret, magical city called Nevermoor.

It's then that Morrigan discovers Jupiter has chosen her to contend for a place in the city's most prestigious organization: the Wundrous Society. In order to join, she must compete in four difficult and dangerous trials against hundreds of other children, each with an extraordinary talent that sets them apart–an extraordinary talent that Morrigan insists she does not have. To stay in the safety of Nevermoor for good, Morrigan will need to find a way to pass the tests–or she'll have to leave the city to confront her deadly fate.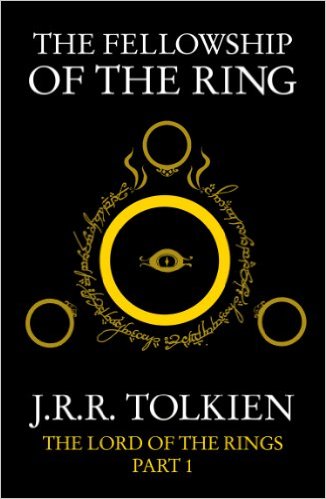 It took her a few months but she actually finished this book! She plans to start The Two Towers next month.
One Ring to rule them all, One Ring to find them, One Ring to bring them all and in the darkeness bind them
In ancient times the Rings of Power were crafted by the Elven-smiths, and Sauron, The Dark Lord, forged the One Ring, filling it with his own power so that he could rule all others. But the One Ring was taken from him, and though he sought it throughout Middle-earth, it remained lost to him. After many ages it fell into the hands of Bilbo Baggins, as told in The Hobbit.
In a sleepy village in the Shire, young Frodo Baggins finds himself faced with an immense task, as his elderly cousin Bilbo entrusts the Ring to his care. Frodo must leave his home and make a perilous journey across Middle-earth to the Cracks of Doom, there to destroy the Ring and foil the Dark Lord in his evil purpose.