How to Make Money Your First Month Blogging Without Creating Products & more tips for new bloggers
If you are wondering how to make money your first month blogging, today's video is for you!
I made a few beginner blogging mistakes when I started my blog and still managed to make a (teeny tiny) amount of money at the start of my blog. My goal is by sharing this video (and more in the future!) you will not make the same mistakes I did and make a lot more money than I did!
I want to continue to make videos sharing different tips and tricks on how to make money online as a stay at home mom, a lot of which will be blogging tips.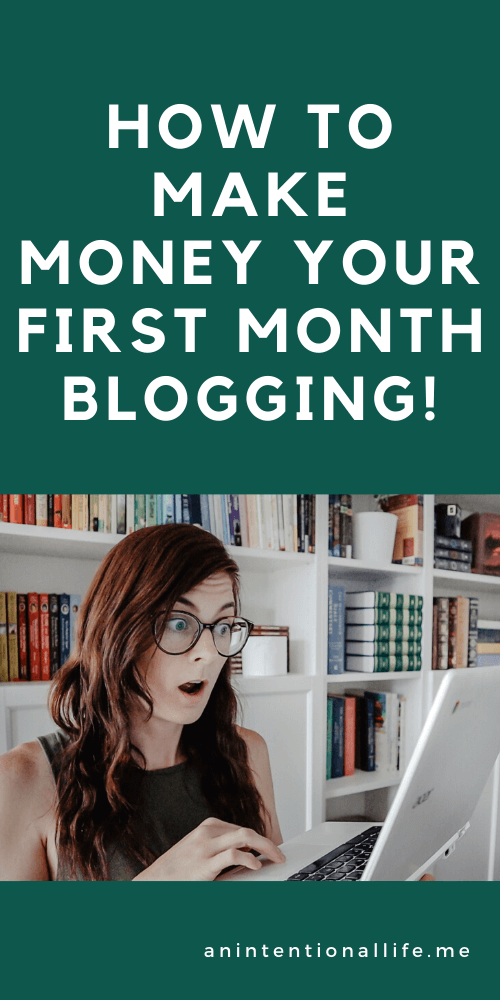 Want to know every time I release a new video or post in this money making series? You can sign up for the newsletter here!
POTENTIAL FUTURE VIDEO TOPICS
(If you want to influence future videos in this series, leave a comment below sharing the kind of videos you wan to see in the future.)
why you NEED a blog
things to do your first month blogging
how to drive traffic to your blog
the most popular types of blog posts you should be writing
how to write a great blog post
finding time to work as a SAHM
why you need an email list and how to use it to your advantage
using Pinterest to drive traffic to your website
how to balance homeschooling, motherhood and working
let me know if you have other things you want to see!