The Best Picture Books for September
It's time for another monthly picture book list!
To be honest, I quite love fall but in the past number of years I've allowed the impending winter to dampen my enjoyment of the season and I hope to change that this year.
Because of the coming of autumn in the middle of September this is mostly a book list of our favorite fall picture books, all of which I am excited to read in the upcoming month and really get into the spirit of the season.
If you have some family favorite fall picture books that aren't on this list I would love to hear about them, I may even add them to the list!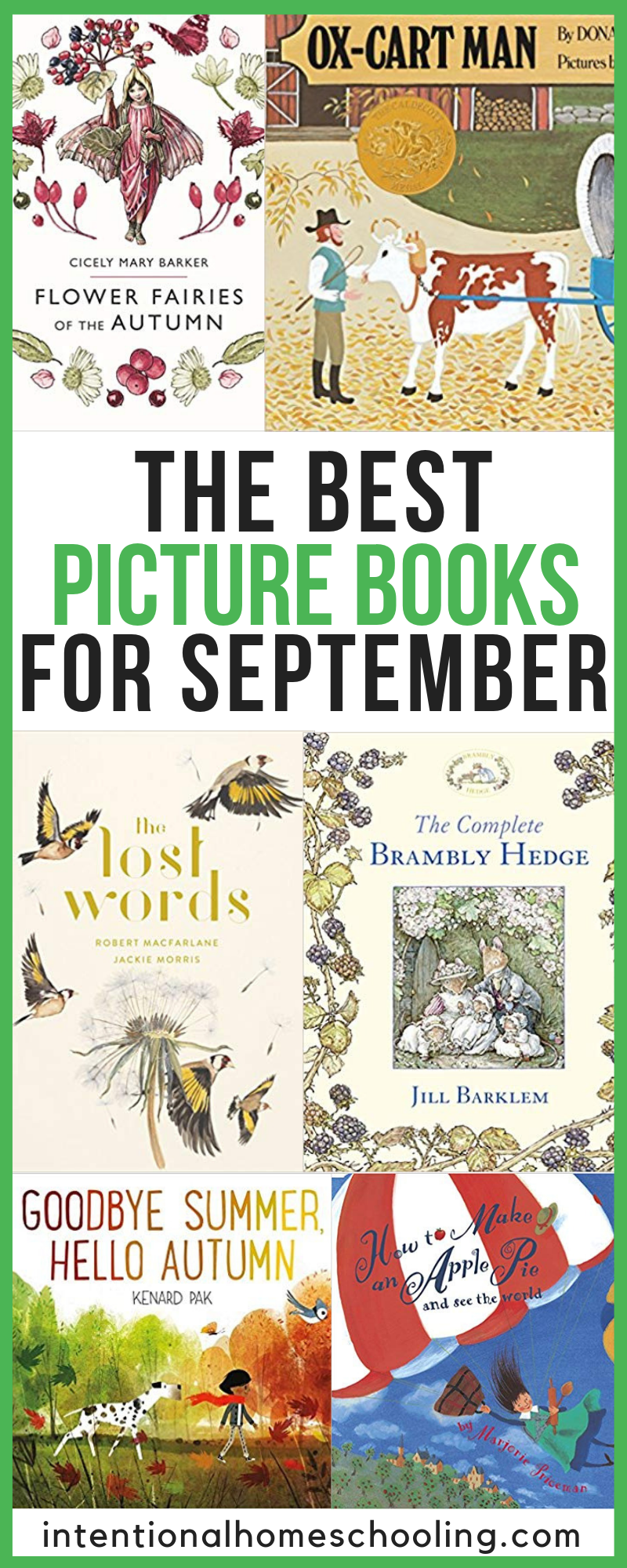 THE BEST PICTURE BOOKS FOR SEPTEMBER
& FALL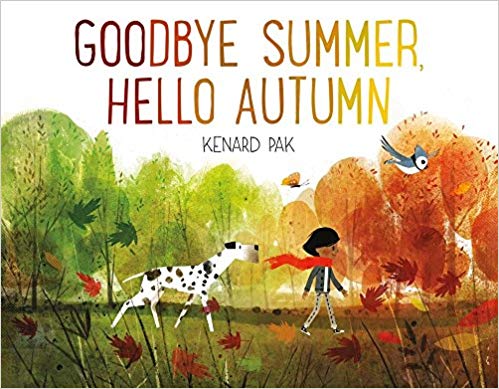 As trees sway in the cool breeze, blue jays head south, and leaves change their colors, everyone knows–autumn is on its way!
Join a young girl as she takes a walk through forest and town, greeting all the signs of the coming season. In a series of conversations with every flower and creature and gust of wind, she says good-bye to summer and welcomes autumn.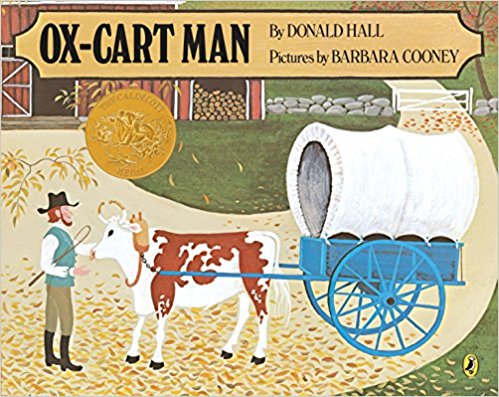 I love this story that shares the work a family goes through to get through the year, it does make me wish a bit for a simpler time.
Thus begins a lyrical journey through the days and weeks, the months, and the changing seasons in the life of one New Englander and his family. The oxcart man packs his goods – the wool from his sheep, the shawl his wife made, the mittens his daughter knitted, and the linen they wove. He packs the birch brooms his son carved, and even a bag of goose feathers from the barnyard geese.
He travels over hills, through valleys, by streams, past farms and villages. At Portsmouth Market he sells his goods, one by one – even his beloved ox. Then, with his pockets full of coins, he wanders through the market, buying provisions for his family, and returns to his home. And the cycle begins again.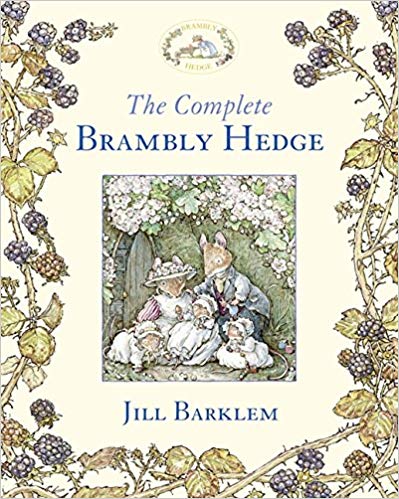 This is one of my daughter's favorite picture books, she reminds me at the beginning of each season that we need to read it.
The mice of Brambly Hedge have been delighting adults and children alike for more than thirty years. All eight of the classic picture books are brought together in this exquisite volume.
The mice of Brambly Hedge made their first appearance in 1980 when the four seasonal stories were published. Ever since, readers have loved exploring the miniature world of the hedgerow and meeting the families that live there.
In this collection the mice have many adventures, but they always have time for fun and relaxation too. Whatever the season, and whether they are by the sea, in the High Hills, or simply at home by the fire, there is always someone ready to lend a helping hand.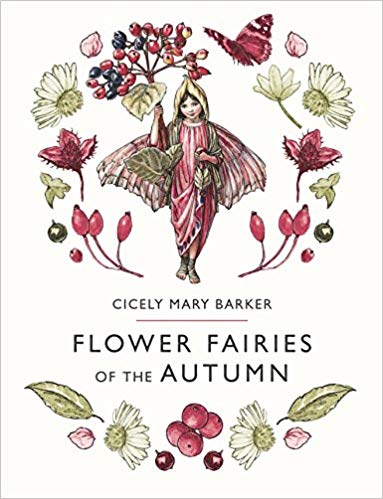 We have the Complete Book of the Fairy Fairies which includes all of the seasons and we read them all through the year.
A collection of beautiful poems about the various flowers and trees of autumn.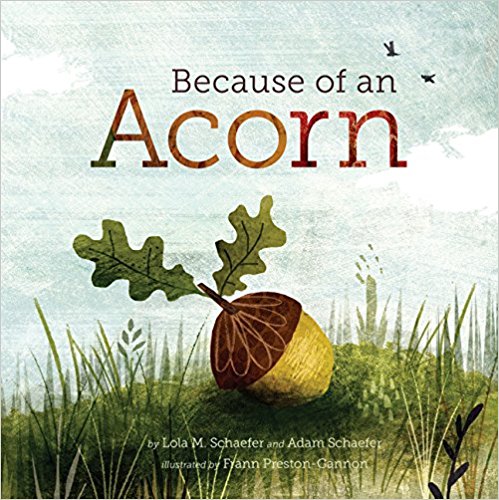 Because of an acorn, a tree grows, a bird nests, a seed becomes a flower. Enchanting die-cuts illustrate the vital connections between the layers of an ecosystem in this magical book. Wander down the forest path to learn how every tree, flower, plant, and animal connect to one another in spiraling circles of life. An acorn is just the beginning.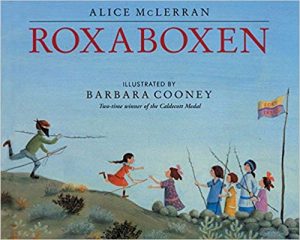 This is one of my favorite children's books, I love the imagination and play.
Marian called it Roxboxen. There across the road, it looked like any rocky hill—nothing but sand and rocks, and some old wooden boxes. But it was a special place. And all children needed to go there was a long stick and a soaring imagination.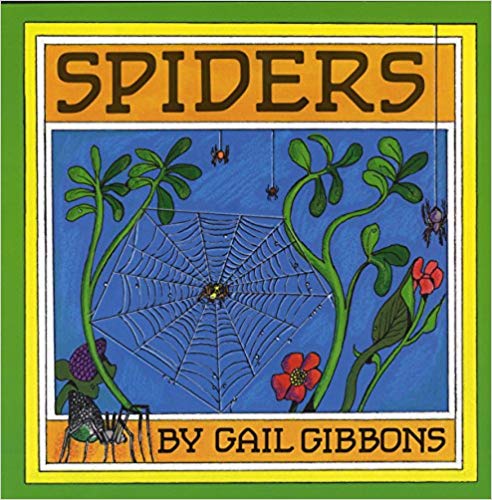 As the weather gets colder all the spiders try to get into our house so this book seemed appropriate on the list!
Spiders
From tiny baby spiderlings to large tarantulas, nonfiction master Gail Gibbons' introduction to these intriguing arachnids reminds us that even when they look scary, most spiders are harmless—and even helpful!
There are over thirty thousand kinds of spiders in the world—small and large, colorful or gray—and they live, hunt, and adapt in different ways. A number of different species and spider behaviors are highlighted in this book, accompanied by clear, labeled illustrations and important vocabulary.
Filled with interesting trivia and information on the history of spiders, as well as an explanation of the difference between spiders and insects, this is a great introduction that takes the fear out of our eight-legged, web-spinning friends.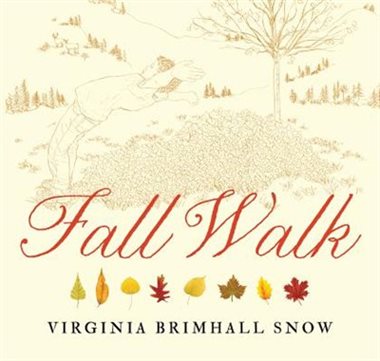 Fall is a great time to learn about leaves and this is the perfect book to take along for the adventure!
Learn about autumn leaves through a lyrical tale with illustrations and activities
With beautiful illustrations and a lyrical narrative, Virginia Snow takes children on a fun and educational adventure. Take a stroll through the woods and learn to identify 24 different kinds of leaves by their shapes and autumn colors. At the end of the day, learn how to press the gathered leaves and how to make a leaf rubbing.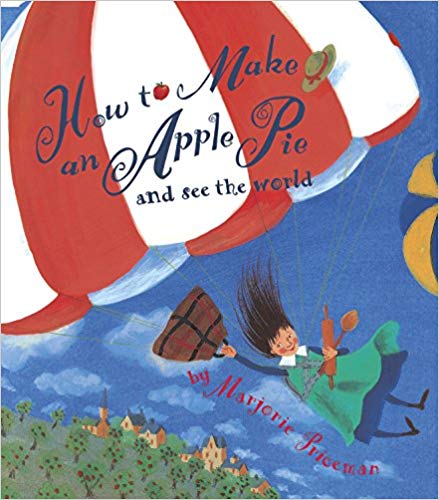 This book is one of my favorites for teaching geography and apple pie is such a fall food, it's a great combination!
An apple pie is easy to make . . . if the market is open. But if the market is closed, the world becomes your grocery store. This deliciously silly recipe for apple pie takes readers around the globe to gather ingredients. First hop a steamboat to Italy for the finest semolina wheat. Then hitch a ride to England and hijack a cow for the freshest possible milk. And, oh yes! Don't forget to go apple picking in Vermont! A simple recipe for apple pie is included.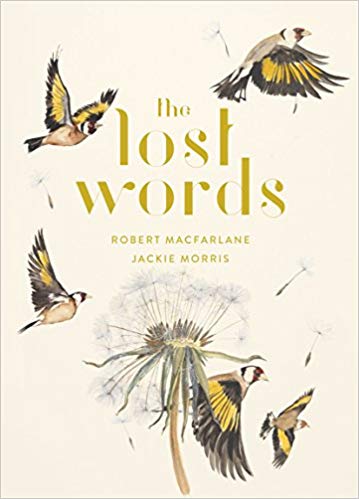 In 2007, when a new edition of the Oxford Junior Dictionary ― widely used in schools around the world ― was published, a sharp-eyed reader soon noticed that around forty common words concerning nature had been dropped. Apparently they were no longer being used enough by children to merit their place in the dictionary. The list of these "lost words" included acorn, adder, bluebell, dandelion, fern, heron, kingfisher, newt, otter, and willow. Among the words taking their place were attachment, blog, broadband, bullet-point, cut-and-paste, and voice-mail. The news of these substitutions ― the outdoor and natural being displaced by the indoor and virtual ― became seen by many as a powerful sign of the growing gulf between childhood and the natural world.
Ten years later, Robert Macfarlane and Jackie Morris set out to make a "spell book" that will conjure back twenty of these lost words, and the beings they name, from acorn to wren. By the magic of word and paint, they sought to summon these words again into the voices, stories, and dreams of children and adults alike, and to celebrate the wonder and importance of everyday nature. The Lost Words is that book ― a work that has already cast its extraordinary spell on hundreds of thousands of people and begun a grass-roots movement to re-wild childhood across Britain, Europe, and North America.