The summer is drawing to an end and I totally didn't mean to ignore this blog for the majority of the summer but that's kind of how it ended up I guess.
Even though it's been quiet on the blog, a lot has been going on in our house and so today's post is going to be a random update on a lot of things and a few short lists of things I've been loving lately.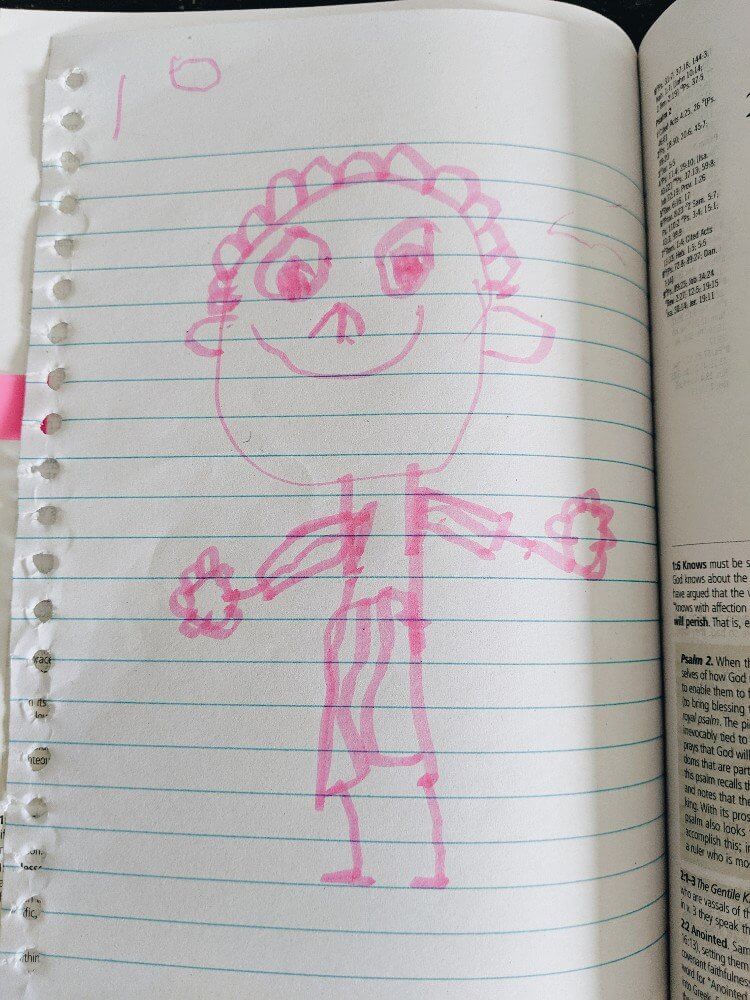 Ephraim's self portrait
I DIDN'T SEE THAT COMING . . .
After over four years as a family of four this spring we started to talk about the topic of adoption again, it was a bit surprising because after our last adoption journey we were kind of burnt out and not really interested in going through that kind of roller coaster again.
But when God starts nudging your heart you gotta look into things, right?
Thus started a few weeks of research, a bit of déjà vu looking into all the different countries, figuring out which ones we actually qualify for and then starting to contact agencies to get some more information.
After I spent some time on the phone with an agency getting all the information it quickly became clear that the programs we would qualify for and that were actually moving were moving incredibly slowly, had processes we weren't big fans of and the cost had pretty much doubled since our last adoption.
It was actually fairly easy to rule adoption out.
Except that I couldn't fight that nagging feeling that there was something else along the same vein as adoption, after a season of restlessness it felt good to have a more specific nagging feeling.
I started to think about the conversations I had been having with a friend over the last few months as they went through the process to become foster parents and then it suddenly clicked: there was something we could do!
The idea of foster care wasn't new to us but in the past we've had a few reasons to not pursue it, this time all those reasons were gone or easily overcome (I may explain all this more in-depth in the future). So, we inquired, had an informational meeting and then officially applied to start the foster care approval process.
The last month has been intense with hours of social worker meetings and hours of online training and we're not even halfway through!
Six months ago I never would have seen us on this path and now I am totally excited about where God has directed us.
If you want to pray for our family over the next few months as we finish the training and interviews and wait to see if we are actually approved and start baby-proofing our house once again we would really appreciate it!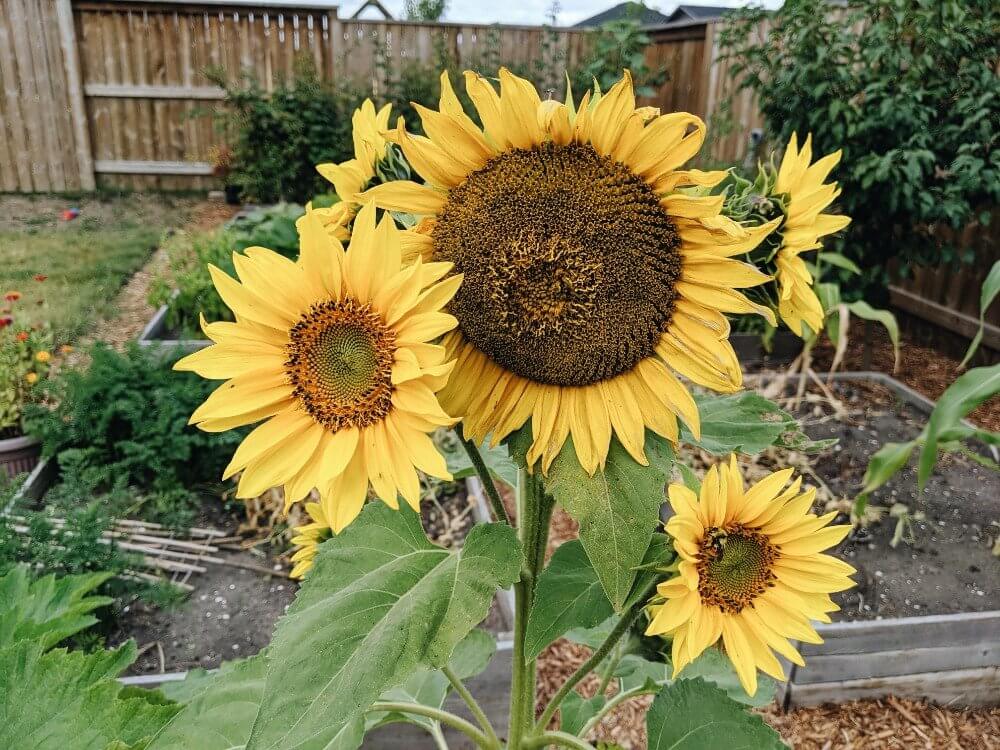 My freak sunflower plant – it currently has eight blooming flowers and two more about to bloom. All the others in the package only had one flower . . .
I started things out deep, but there are a few random things I've been loving this summer that I wanted to share:
PODCASTS
I have been immersing myself in some great Biblical teaching via podcasts (often when I am making supper) and wanted to share a few of my favorites:
I love how Heidi can tackle hard topics and not shrink back sensitive topics and just teaches the truth. I have too many favorites to list them all, but I really like when she chats about the Bible study for the month, I've yet to actually purchase the monthly Bible study but think I will for next month. I am thankful she shares so much free teaching on her podcast though.
I've listened to Hunter on this podcast for a few years but I'm always just blown away by her wisdom and the depth of the wisdom of her guests.
This one is a new-to-me podcast but I've listened to a few of them and I can't wait to dive into more. Why You Need Theology is one I really enjoyed.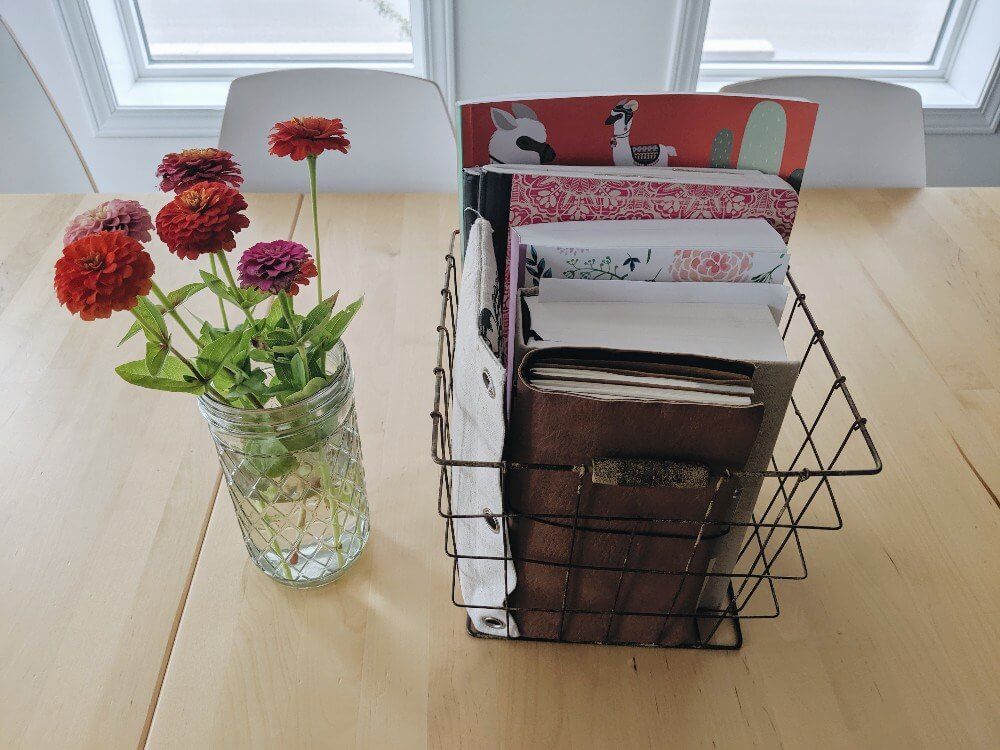 OTHER THINGS I'VE BEEN ENJOYING & UP TO
SCRIPTURE WRITING
I've been using the free monthly Scripture writing from MomStrong International for the past two months. I would definitely recommend that Scripture writing challenge or if you want another idea you could just write out one of the books of the New Testament or I think using the Bible app and just writing out their verse of the day (and maybe including the verses before and after) would also be a good idea.
INTENTIONAL HOMEMAKER
I've been working on another blog for the last few weeks, it's not quite at the point where I am really promoting it or sharing it but you can check it out here. It's all posts related to homemaking like cleaning, recipes, financial stuff and also topics like parenting and marriage. Pretty much whatever I'm learning about or interested in I'll be sharing there.
HOMESCHOOLING
We started our new school year a couple of weeks ago (starting with a light version) and so far I really love the rhythm I developed for the year. I'll be sharing all our homeschool stuff over at Intentional Homeschooling and this year I also plan on sharing a lot of freebies that I create there as well.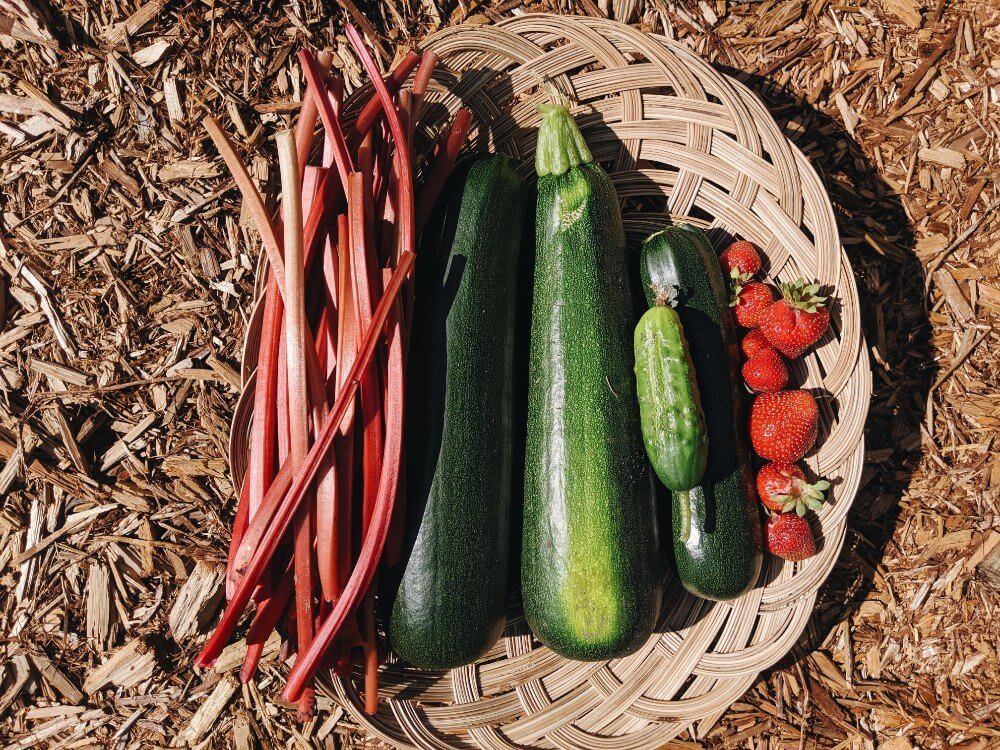 The garden has been pretty slow and pitiful this year but it's produced a few things (and a lot of rhubarb).
And there you have it, a little about a lot! Hopefully it's not another month and a half before I write here again!