The Best Picture Books Published in 2018
I enjoy keeping track of the publication date of the picture books we read and doing a round up of the best books from each year.
Earlier in 2018 I wrote two lists: a part one and then part two of our favorite 2018 picture books thus far. Then, at the beginning of the year I like to do a final round up of the ten-ish best books from the year, hence this list.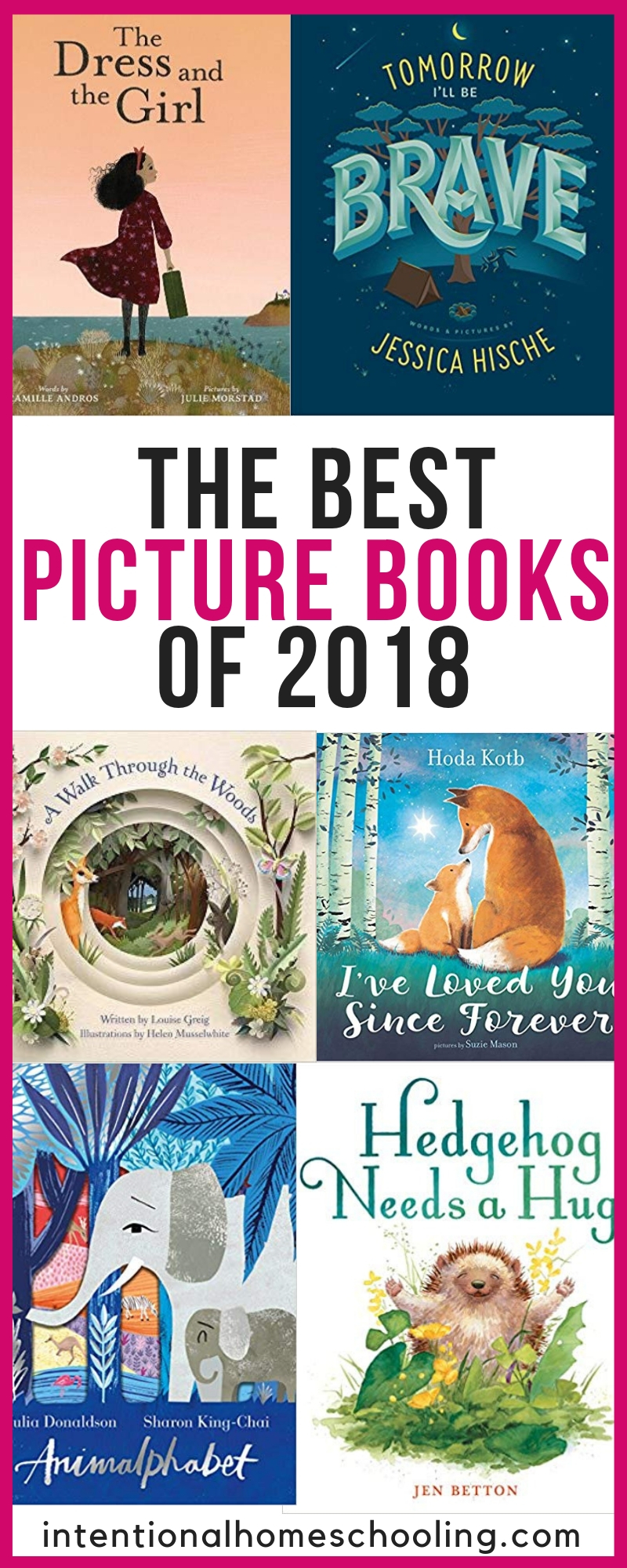 Ideally this list would be done by the beginning of January but there are always a number of books published at the end of the year that it takes a little while for my library to get in and so that's why it's almost February and I'm just now coming out with this list.
You can check out our favorite books from 2017 here as well as 2016's list here (the books from both of these lists are still some of my favorites of all time).
Now, on to 2018!
The Best Picture Books Published in 2018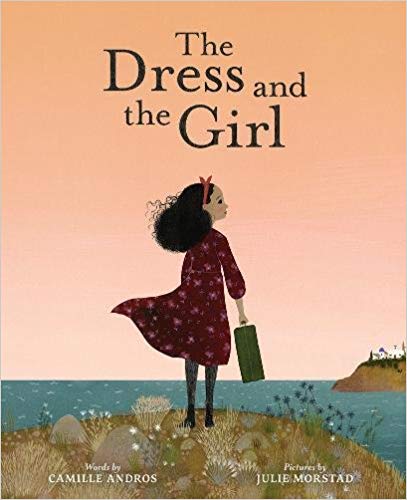 This book is so sweet, and I would love a dress like hers. 😉
A little girl and her favorite dress dream of an extraordinary life. They enjoy simple pleasures together on a beautiful Greek island. They watch the sunset, do chores, and pick wildflowers on the way home. One day, the dress and the girl must leave the island and immigrate to the United States. Upon arrival, the girl is separated from the trunk carrying her favorite dress, and she fears her dress is lost forever. Many years later, the girl—now all grown up—spots the dress in a thrift store window. As the two are finally reunited, the memories of their times together come flooding back. While the girl can no longer wear the dress, it's now perfect for her own daughter—and the new journey of a girl and her dress begins. Featuring lush illustrations, The Dress and the Girl is a stunning picture book about memory and the power of the items we hold most dear.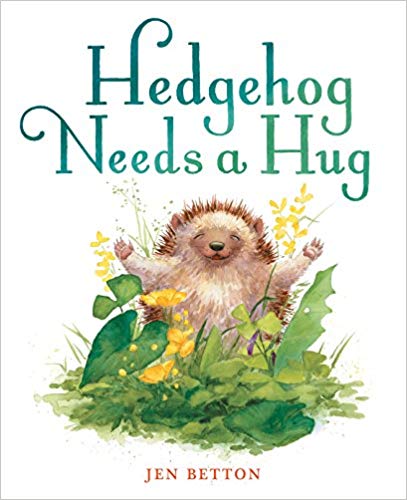 Even the prickly ones need hugs sometimes!
When Hedgehog wakes up feeling down in the snout and droopy in the prickles, he knows a hug will make him feel much better. But none of his animal friends are eager to wrap their arms around Hedgehog's prickles, and he's too smart to fall for Fox's sly offer.
Then Hedgehog gets a surprise: Another animal in the forest is feeling exactly the same way.
Luckily, both are kind and brave enough for the perfect hug.
This is one of the cutest and most fun alphabet books I've ever come across!
From ant to butterfly to caterpillar . . . to zebra and then back again, Animalphabet is an entertaining puzzle as well as a gorgeous alphabet book to treasure.
Who can slither better than a rabbit? A snake! Who can growl better than a snake? A tiger! There are clever hints and peekaboo holes within the artwork that will amaze and delight young children as they learn to use the alphabet.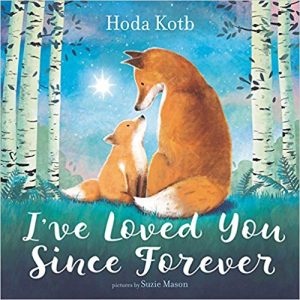 This is a fairly new book and we all loved the simple words and the beautiful illustrations.
I've Loved You Since Forever is a celebratory and poetic testament to the timeless love felt between parent and child.
In the universe,
there was you and
there was me,
waiting for the day our
stars would meet . . .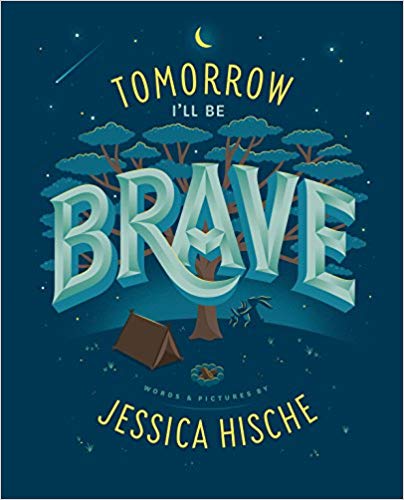 Tomorrow I'll be all the things I tried to be today:
Adventurous, Strong, Smart, Curious, Creative, Confident, & Brave.
And if I wasn't one of them, I know that it's OK.
Journey through a world filled with positive and beautifully hand-lettered words of widsom, inspiration, and motivation. As this book reminds readers, tomorrow is another day, full of endless opportunities–all you have to do is decide to make the day yours.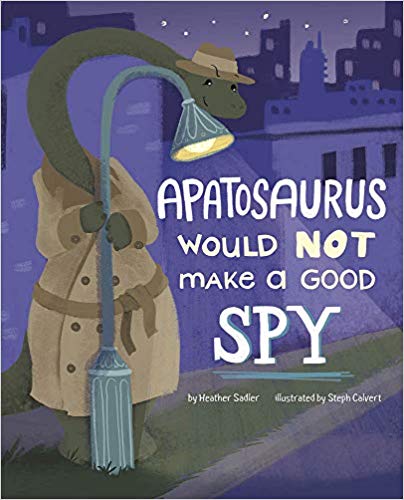 Artie the Apatosaurus wants to be a secret agent, but at 40 feet tall he is not very secret! He is terrible at hiding, he can't disguise himself, and he is too slow to chase bad guys. In fact, being an Apatosaurus is exactly what makes Artie an awful spy! This hilarious picture book from the Dinosaur Dreams series includes discussion questions, an interactive look-and-find fact section, and dinosaur facts.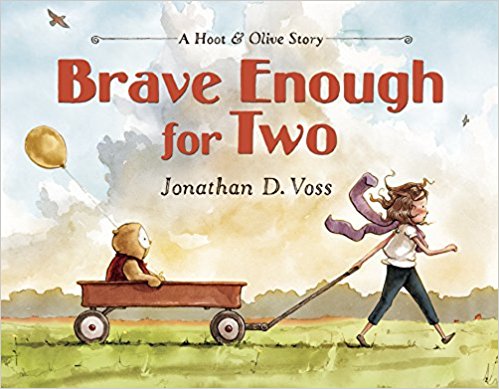 Bravery is one of the character traits I want my children to learn and this sweet story shows how we can be brave enough to help our friends.
Olive is a little girl who likes the types of adventures that exist in books. Her best friend Hoot, a stuffed-animal owl, prefers the ones that take place in the real world. Today, Hoot gets to pick the adventures. At first, Olive isn't sure if she's brave enough for the activities Hoot has picked: flying a makeshift hot-air balloon and navigating raging rivers. But when her dearest friend gets hurt, Olive discovers that she's not only brave, she's brave enough for two.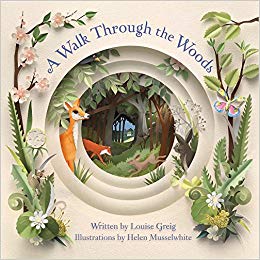 You know those books that you feel the need to touch every page? This is one of those books! The inner cut-outs are so fun but it was actually the artwork that made me want to touch it to see if it was popping up.
Listen: the forest is calling. Take a quiet walk through the woods, where shadows fall in the darkness, eyes peek out, and some animals sleep while others run and leap. Simple, poetic text and intricate papercut illustrations introduce children to a deer, black rook, fox, rabbit, and many more beautiful creatures as they wait for morning—and spring—to come.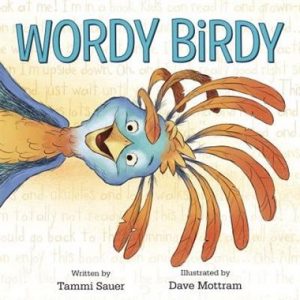 Um, anyone else have a child that likes to talk more than listen? If so, you'll enjoy this book!
Wordy Birdy LOVES to talk. "Hello, sunrise. Hello, pink sky. Hello, orange sky. . . ." But does she love to listen? NOPE. One day, while she's walking through the forest, her gift of the gab gets her into hot water: "That's a pretty tree and that's a pretty tree and that's a pretty danger sign and that's a pretty tree. . . ." Will this inattentive bird walk right into danger? Will her faraway thoughts lead her along a path of doom? It's up to her long-suffering, heard-it-all-before pals Squirrel, Raccoon, and Rabbit to save their distracted friend.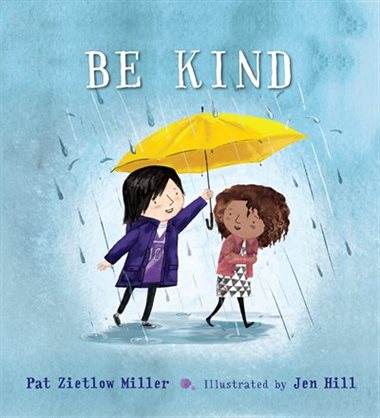 Kindness is always something we are working on teaching our children, isn't it?! This book is a good one!
When Tanisha spills grape juice all over her new dress, her classmate wants to make her feel better, wondering:
What does it mean to be kind?
From asking the new girl to play to standing up for someone being bullied, this moving story explores what kindness is, and how any act, big or small, can make a difference―or at least help a friend.
What were some of your favorite picture books from 2018?