You Are The Girl for the Job: Daring to Believe the God Who Calls You – A Book Review
I recently read You Are the Girl for the Job: Daring to Believe the God Who Calls You by Jess Connolly and I thought for what is possibly the first time ever, I would give a full written review on a book.
It's crazy to think that I talk about books over on my YouTube channel all the time, but I've never actually done a dedicated review. That's usually because reading is so personal to me, how I rate a book has to do with my reading experience, not necessarily the book itself. Though, I think that is a little different with non-fiction books, especially Christian non-fiction books.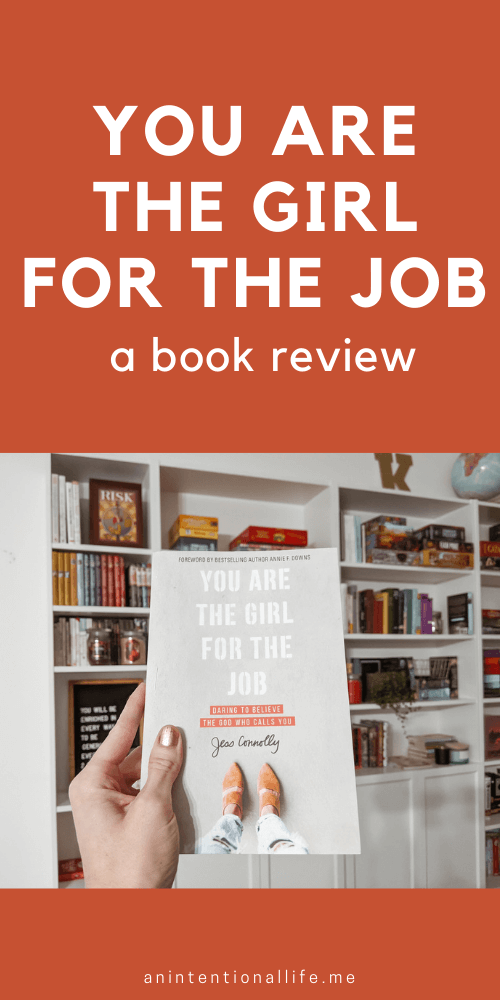 WHAT THE BOOK IS ABOUT
Okay, so I am the worst at explaining books so I'm totally going to pull this in from Amazon, after this description the rest of the post will be my own words and thoughts, promise. (Well, expect in the parts where I quote the book, I guess those will be in Jess' words.)
You believe (or want to believe) God has called you and given you purpose, but where do you start? How do you get from feeling stuck to making a move? If this sounds familiar, bestselling author Jess Connolly has a message for you: You Are the Girl for the Job.
But this is not simply a peppy catchphrase. This is the straight-up truth God has proclaimed over your life from the beginning, and it's not dependent on what you can do or achieve but based on His power, capacity, and character.
It has taken one million, maybe one zillion (who knows?!), slight moves of His hand to place you in this exact moment. So forget about fear and second-guessing your gifts, because God has meticulously prepared you to be an ambassador for the Kingdom right where you are, here and now. Life is too short to get stuck in a holding pattern of shame, self-doubt, and comparison. So let this book be your very good news: you don't have to wait for permission when you've already been commissioned.
With passion and heart-pumping hope, Jess shows that being the girl for the job doesn't depend on your capacity. Rather, it has everything to do with God's capacity and our willingness. It has everything to do with believing we are who God says we are, and quieting any inferior word spoken against us. Are you ready?
Let this book be your jumpstart into confident, purposed living, as Jess walks you through the six steps she has used to coach and encourage women for years: set your focus, take stock of the story that has shaped you, face your fear, catch the vision, make a plan, and finally, make your move–all in the bold belief that God has called you to every step of the journey.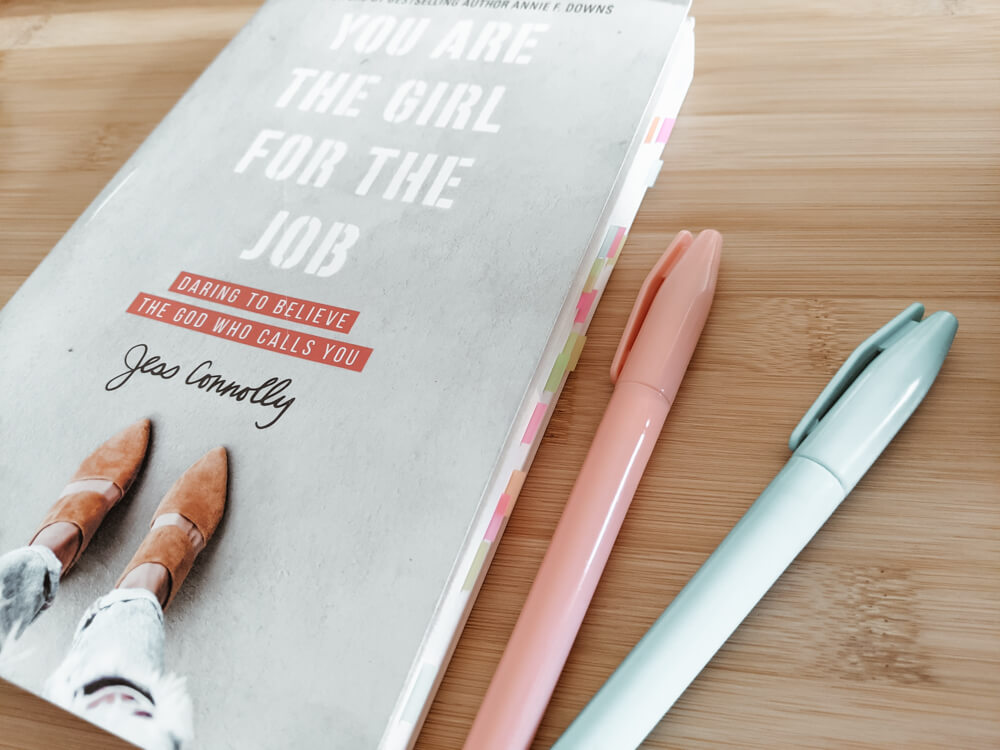 WHY I PICKED THIS BOOK UP
There are a couple of reasons I decided to buy this book. One of the reasons is because I used to follow Jess Connolly online (guys, her Periscope back in the day was so amazing, I'm just sad that was such a short lived platform, she preached to me from the carpool line), so what I remember from Jess Connolly was really good, but it had been a few years so I was a little hesitant, wondering if she had strayed from the Gospel as so many other Christian writers and speakers had.
The second reason I picked up the book is because it felt like it very much had Rachel Hollis Girl, Wash Your Face vibes, and I don't mean that as a compliment. I went into this book fearing it was going to be prosperity gospel tucked inside a different cover. I hoped it wasn't but if it was I wanted to read it and find out for myself what the book was all about so I could share it with other Christian women.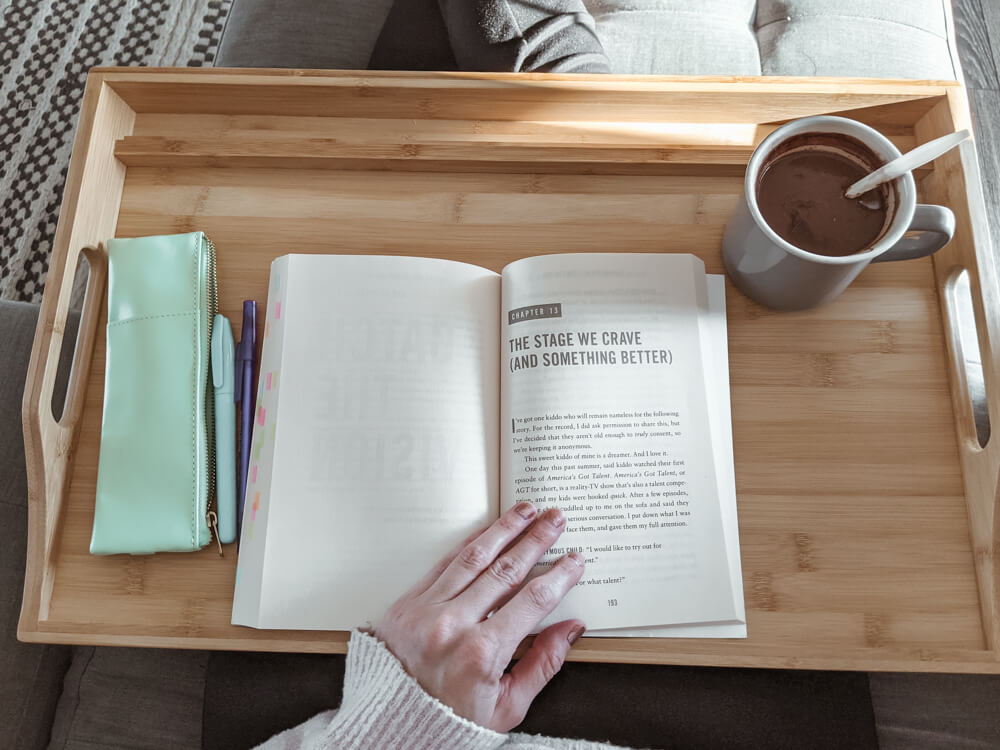 THE SHORT REVIEW
My fears were for nothing and the book was amazing.
THE LONGER REVIEW
Oh man, it's hard to even know where to start. Is it cheesy if I say that it felt like Jess was speaking to my soul? I would say that Jared and I are at a place right now of choosing between two or three paths and it's been a lot of back and forth between trying to figure out which path God wants us to take, wondering if they are all good and the actual path doesn't matter because we can bring glory to God in whichever one we go down . . . So, the timing of this book was perfect for me.
My fear was that this book was going to tell me that I got this and could do it, but Jess' focus here is not on us.
Here are two quotes from the beginning of the book:
This book won't puff you up and tell you that you have all you need, but it will point to the One who does. This book won't beckon you to be blind to your circumstances, but it will enlighten you to the truth that you you're placed where you're at, with what you've got, on purpose. (page 26)
We are the girls for the job because of the God of all capacity who not only calls us but equips us, and dwells within us, enabling us to carry out His plans. We are able to live, to love, to move, to repair, to receive, to heal, to hope because of Him. We are the girls for the job, for this season, for this life, for the joy and blessing of those around us at this exact appointed time because God has placed us here. He's called us to be His ambassadors, and He doesn't make mistakes. (also page 26)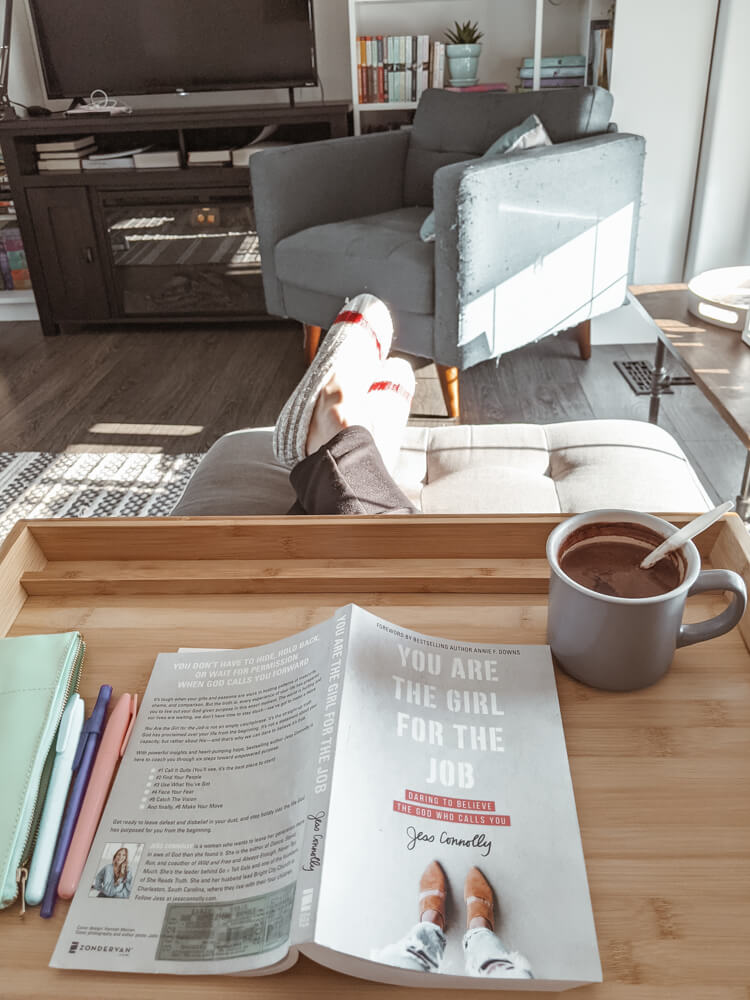 The book is all about how it is our mission to bring glory to God.
The "job" is this:

Living the abundant life God has crafted for you with intention, passion, and willingness to do whatever He's asked you to with a fine-tuned focus on His glory. (page 76)
A quote I particularly loved:
We think our responsibility is to tell everyone how they should interact with Jesus, but what is most life-changing is when we interact with Jesus in front of others and let them see the difference He makes in our lives. (page 98)
Overall Jess reminds us that knowing exactly what God has called us to is not our goal in life but what we need to be focusing on is worshiping Him and everything pours out of that.
This book was such a great reminder and I don't think it was a coincidence that I read it during this season, God knew exactly the words I needed to hear.
I hope those who are drawn to Rachel Hollis' books end up picking this one up and get a chance to hear the true Gospel because this is what a living a life for Christ is all about.