Christian Fiction Book Recommendations: the best Christian fiction I've read in the last year
I recently got a request to share my favorite Christian fiction books so I took back over my reading from the last year and today I am sharing seven of the best Christian fiction books I've read in the last year.
If you have suggestions on other Christian fiction books (minus Christian romance books) that I should read next I would love for you to leave a comment below!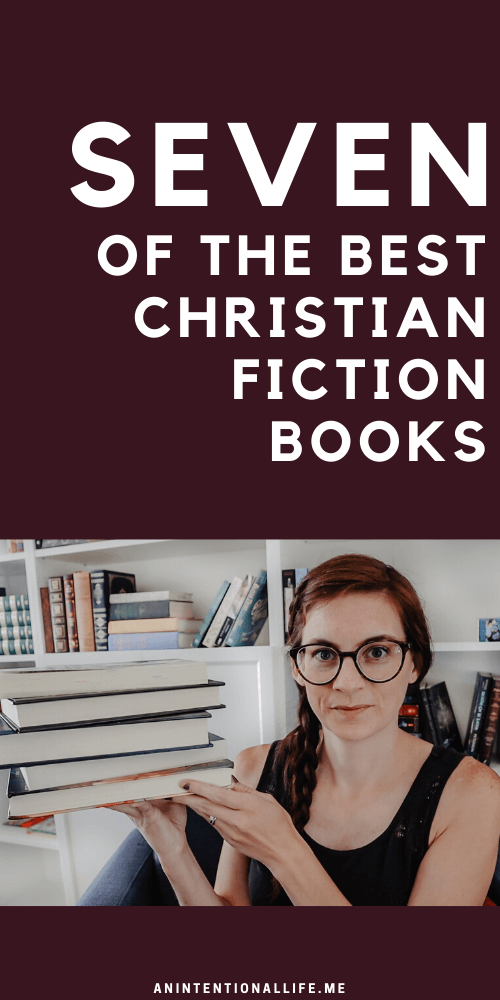 WATCH NEXT
The Best Christian Fiction Books
Lady Selene is the heir to the Great House of Ravenwood and the secret family gift of dreamwalking. As a dreamwalker, she can enter a person's dreams and manipulate their greatest fears or desires. For the last hundred years, the Ravenwood women have used their gift of dreaming for hire to gather information or to assassinate.
As she discovers her family's dark secret, Selene is torn between upholding her family's legacy–a legacy that supports her people–or seeking the true reason behind her family's gift.
Her dilemma comes to a head when she is tasked with assassinating the one man who can bring peace to the nations, but who will also bring about the downfall of her own house.
One path holds glory and power, and will solidify her position as Lady of Ravenwood. The other path holds shame and execution. Which will she choose? And is she willing to pay the price for the path chosen?
Silent wars leave the most carnage.The wars that are never declared but are carried out in dark alleys with masks and hidden knives. Wars where color power alters the natural rhythm of 17th-century London. And when the king calls for peace, no one listens until he finally calls for death.
But what if death finds him first?
Keepers think the Igniters caused the plague. Igniters think the Keepers did it. But all Thomas knows is that the Stone Plague infecting his eye is spreading. And if he doesn't do something soon, he'll be a lifeless statue. So when his Keeper father, Guy Fawkes, invites him to join the Gunpowder Plot–claiming it will put an end to the plague–Thomas is in.
What Happens When Your Soul Dies?
Kat Bloodmayne is one of the first women chosen to attend the Tower Academy of Sciences. But she carries a secret: she can twist the natural laws of science. She has no idea where this ability came from, only that every time she loses control and unleashes this power, it kills a part of her soul. If she doesn't find a cure soon, her soul will die and she will become something else entirely.
After a devastating personal loss, Stephen Grey leaves the World City Police Force to become a bounty hunter. He believes in justice and will stop at nothing to ensure criminals are caught and locked up. However, when Kat Bloodmayne shows up in his office seeking his help, his world is turned upside down.
Together they search World City and beyond for a doctor who can cure Kat. But what they discover on the way goes beyond science and into the dark sphere of magic.
Anastasia "Nastya" Romanov was given a single mission: to smuggle an ancient spell into her suitcase on her way to exile in Siberia. It might be her family's only salvation. But the leader of the Bolshevik army is after them, and he's hunted Romanov before.
Nastya's only chances of saving herself and her family are either to release the spell and deal with the consequences, or to enlist help from Zash, the handsome soldier who doesn't act like the average Bolshevik. Nastya has only dabbled in magic, but it doesn't frighten her half as much as her growing attraction to Zash. She likes him. She thinks he might even like her.
That is, until she's on one side of a firing squad . . . and he's on the other.
Casey Cox's DNA is all over the crime scene. There's no use talking to police; they've failed her abysmally before. She has to flee before she's arrested . . . or worse. The truth doesn't matter anymore.
But what is the truth? That's the question haunting Dylan Roberts, the war-weary veteran hired to find Casey. PTSD has marked him damaged goods, but bringing Casey back can redeem him. Though the crime scene seems to tell the whole story, details of the murder aren't adding up.
Casey Cox doesn't fit the profile of a killer. But are Dylan's skewed perceptions keeping him from being objective? If she isn't guilty, why did she run?
By March of Owen Edmonds's senior year, eleven students at Masonville High School have committed suicide. Amid the media frenzy and chaos, Owen tries to remain levelheaded―until he endures his own near-death experience and wakes to a distressing new reality.
The people around him suddenly appear to be shackled and enslaved.
Owen frantically seeks a cure for what he thinks are crazed hallucinations, but his delusions become even more sinister. An army of hideous, towering beings, unseen by anyone but Owen, are preying on his girlfriend and classmates, provoking them to self-destruction.
Owen eventually arrives at a mind-bending conclusion: he's not imagining the evil―everyone else is blind to its reality. He must warn and rescue those he loves . . . but this proves to be no simple mission. Will he be able to convince anyone to believe him before it's too late?
Owen's heart-pounding journey through truth and delusion will force him to reconsider everything he believes. He both longs for and fears the answers to questions that are quickly becoming too dangerous to ignore.
Janner Igiby, his brother, Tink, and their disabled sister, Leeli, are gifted children as all children are, loved well by a noble mother and ex-pirate grandfather. But they will need all their gifts and all that they love to survive the evil pursuit of the venomous Fangs of Dang, who have crossed the dark sea to rule the land with malice. The Igibys hold the secret to the lost legend and jewels of good King Wingfeather of the Shining Isle of Anniera.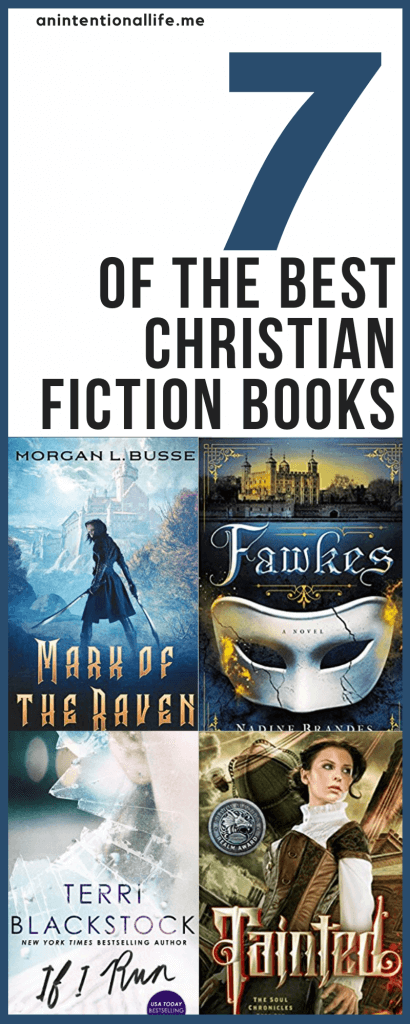 I would love it if you would subscribe to my YouTube channel and sign up for my book-ish newsletter!