My Word for 2018 & The Best Books on Gentle Parenting
A few weeks ago I thought this would be the first year in the last five or so that I didn't have a word for the year, nothing was really sticking out to me, but that changed . . .
I spend quite a bit of time thinking about my words for the year, usually a few pop up and I prayerfully consider the one or two that I feel like God wants me to focus on for the year.
In all reality, sharing my words is real vulnerability because in essence I'm saying: here's where I really fail.
This year's word definitely opens up some vulnerability because I feel like I've been living the opposite.
The word that I've chosen for this year is gentle.
I used to think that gentleness was a weakness and was the opposite of strength but I've learned how wrong I was, though gentleness still doesn't come easily to me.
I specifically want to be more gentle when it comes to parenting this year. And like I always do when I want to learn about something, I'm planning on reading a bunch of books about it.
I have curated a list of what I think are the six best books on gentle parenting that I want to read this year. Most of them I have read before and a couple I'll be reading for the first time. The ones I have read I plan on re-reading because they are worth it.
I've written down the six books I want to read in case there is anyone else looking for some gentle parenting books to read this year.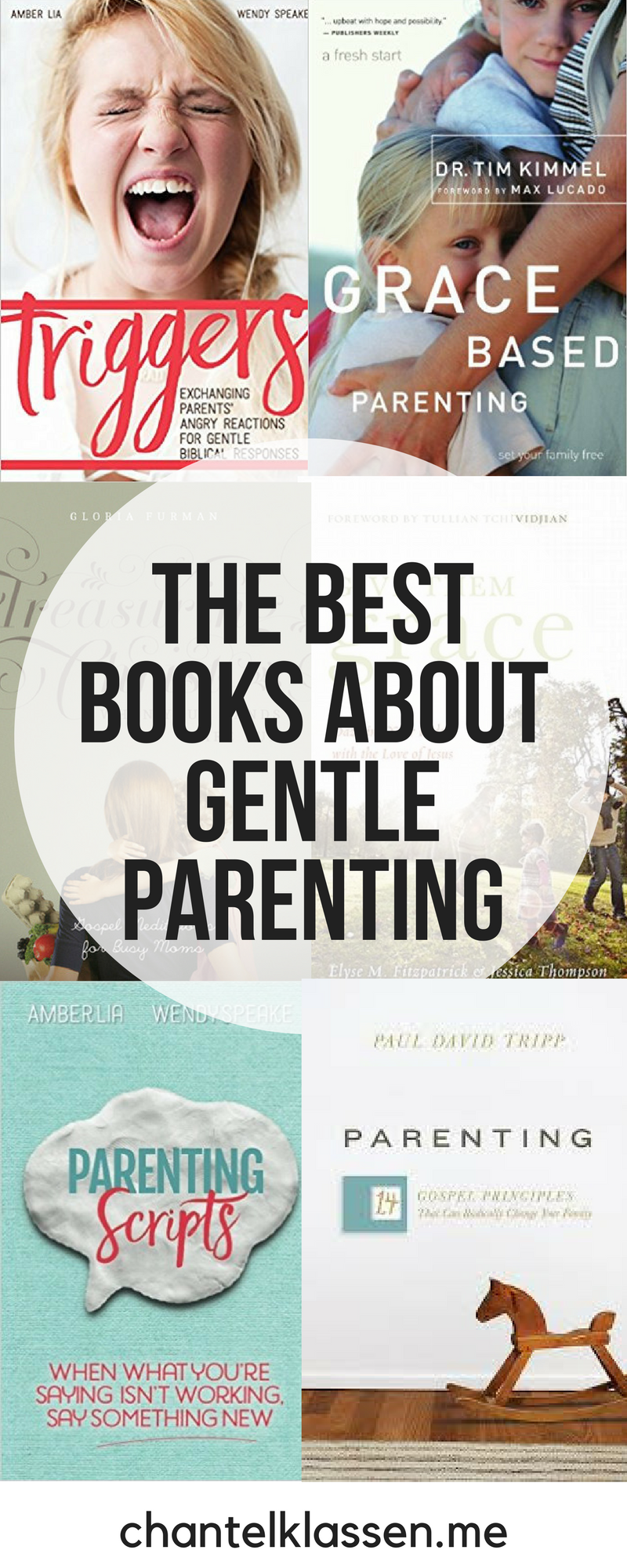 THE BEST GENTLE PARENTING BOOKS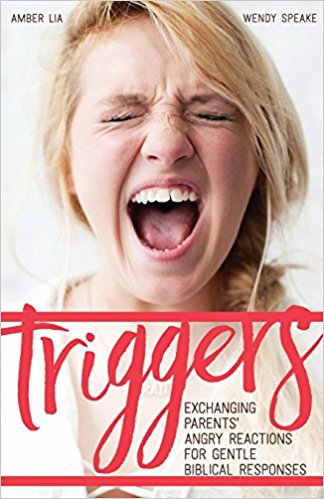 I've already actually listened to the audiobook this year but I promptly went and ordered the hard copy because I know I want to take time throughout the year to go through it again and slower. I'd highly recommend this book!
Triggers: Exchanging Parent's Angry Reactions for Gentle Biblical Responses examines common parenting issues that cause us to explode inappropriately at our children. Moving beyond simple parenting tips on how to change your child's behavior, authors Amber Lia and Wendy Speake offer biblical insight and practical tools to equip and encourage you on the journey away from anger-filled reactions toward gentle, biblical responses.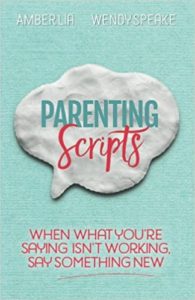 I have just started this on audio. It's written by the same authors as Triggers so I feel like it's going to be a great one!
You want to say the right thing when your children do wrong — trouble is most parents aren't sure where to even begin. Parenting Scripts is the much-needed resource for moms and dads who are desperate to speak life to their children instead of defaulting to the same old words and ineffective consequences. Focusing on the most ordinary and yet troublesome areas in our daily routines, Parenting Scripts helps parents to craft intentional and well thought out and prayed over words.
When parents step back to consider their children's wrong actions, there's a chance they can plan the right reactions. In the margins of their busy day, Parenting Scripts leads parents to a calm place where they can pinpoint their family's bad habits and choose better ways of dealing with immature behavior — theirs and their children's.
Laid out as a parenting book and workbook all in one, each of the thirty-one short chapters includes:
Parenting Script – main lesson, complete with a script to try at home
Scriptures – verses to apply
Prayer Script – prayer to pray
Make the script your own – empty pages to write down your own parenting script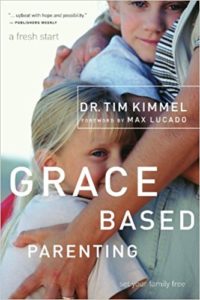 I read this book a few years ago and bought it last year, I'm looking forward to re-reading it, it's one of my favorite parenting books!
Parents in our post-modern world tend to be committed to but anxious about their child-rearing responsibilities. They've tried the countless parenting books on the market, but many of these are strident, fear-based books that loving parents instinctively reject, while still searching for direction.
Now Dr. Tim Kimmel, founder of Family Matters ministries, offers a refreshing new look at parenting. Rejecting rigid rules and checklists that don't work, Dr. Kimmel recommends a parenting style that mirrors God's love, reflects His forgiveness, and displaces fear as a motivator for behavior. As we embrace the grace God offers, we begin to give it-creating a solid foundation for growing morally strong and spiritually motivated children.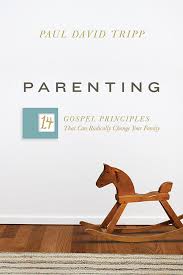 This one has been recommended to me by a couple of people already. Paul David Tripp has a 14-day devotional on YouVersion (the Bible app) on this topic with videos on the 14 principles and it was really good, I'm hoping the book is as well!
What is your calling as a parent?
In the midst of folding laundry, coordinating carpool schedules, and breaking up fights, many parents get lost. Feeling pressure to do everything "right" and raise up "good" children, it's easy to lose sight of our ultimate purpose as parents in the quest for practical tips and guaranteed formulas.
In this life-giving book, Paul Tripp offers parents much more than a to-do list. Instead, he presents us with a big-picture view of God's plan for us as parents. Outlining fourteen foundational principles centered on the gospel, he shows that we need more than the latest parenting strategy or list of techniques. Rather, we need the rescuing grace of God—grace that has the power to shape how we view everything we do as parents.
Freed from the burden of trying to manufacture life-change in our children's hearts, we can embrace a grand perspective of parenting overflowing with vision, purpose, and joy.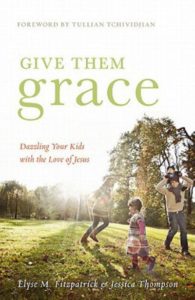 This is my all time favorite parenting book. Can't wait to re-read it!
All of us want to raise good kids. And we want to be good parents. But what exactly do we mean by "good?" And is "being good" really the point?
Mother-daughter team Elyse Fitzpatrick and Jessica Thompson contend that every way we try to make our kids "good" is simply an extension of Old Testament Law—a set of standards that is not only unable to save our children, but also powerless to change them.
No, rules are not the answer. What they need is GRACE.
We must tell our kids of the grace-giving God who freely adopts rebels and transforms them into loving sons and daughters. If this is not the message your children hear, if you are just telling them to "be good," then the gospel needs to transform your parenting too.
Give Them Grace is a revolutionary perspective on parenting that shows us how to receive the gospel afresh and give grace in abundance, helping our children know the dazzling love of Jesus and respond with heartfelt obedience.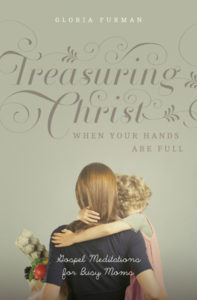 I listened to this one on audio a year or two ago, this time I'd like to read the hard copy.
Grocery shopping. Soccer practice. Dirty dishes.
Motherhood is tough, and it often feels like the to-do list just gets longer and longer every day—making it hard to experience true joy in God, our children, and the gospel.
In this encouraging book for frazzled moms, Gloria Furman helps us reorient our vision of motherhood around what the Bible teaches. Showing how to pursue a vibrant relationship with God—even when discouragement sets in and the laundry still needs to be washed—this book will help you treasure Christ more deeply no matter how busy you are.
Do you have a word for the year?
Have you read any of these books? What are you favorites?
Any other book recommendations?