"I Would Get Too Attached" – A Common Foster Care Concern
Well, as of Thursday afternoon we are officially an approved foster family!
Rae was hoping for a placement call on Friday and kept asking me what the odds of getting a call were, my answer was 50/50: either we get a call or we don't. Thanks to Corner Gas for that wonderful logic:
"What are the chances that we have a riot in Dog River?"
Karen: "I'd say 50-50: either we get a riot, or we don't."
No call came on Friday. Not really a surprise since our worker said she usually tells the placement team to not give a first placement on a Friday because if we need anything over the weekend it's harder to reach people.
She did imply that we would probably get a call at the beginning of this week for two toddlers. No specific information though so we wait.
From the sounds of things they have a number of toddlers in group homes because they don't have enough foster homes for them. That fact does not sit well with me.
There are over 700,000 people in our province who profess to be Christians and even if you take into consideration that some of those are in the same family, there should be more than enough Christ followers to take in the children our province has in care. As of last year there were just over 5,000 kids in care and only a little over 500 foster families in the province.
Crazy numbers if you ask me.
Meanwhile, more than 50% of the people in my town can't park at least one of their (2+) vehicles in their garage because it is too full of stuff (or boats, quads and extra vehicles).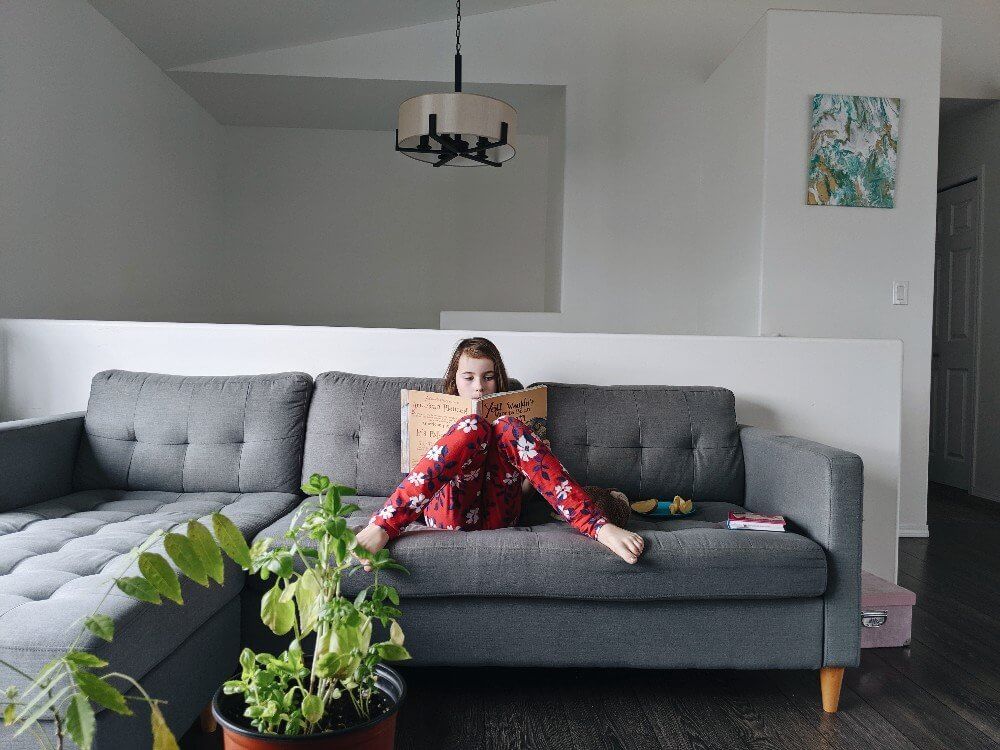 That was a bit of a rabbit trail.
It turned out to be a mixed blessing that we didn't get a placement on Friday because I hadn't been feeling too well all week so I went to the doctor Saturday morning only to find out that I have bronchitis and pneumonia.
So, at least I got some rest this weekend before adding some more kids into the mix! Thankfully the antibiotics are pretty fast acting and I can already feel them working. (Also, Jared was amazing and let me rest on Friday while he dealt with the kids and house and my parents took the kids on Saturday so I've had some good down time.)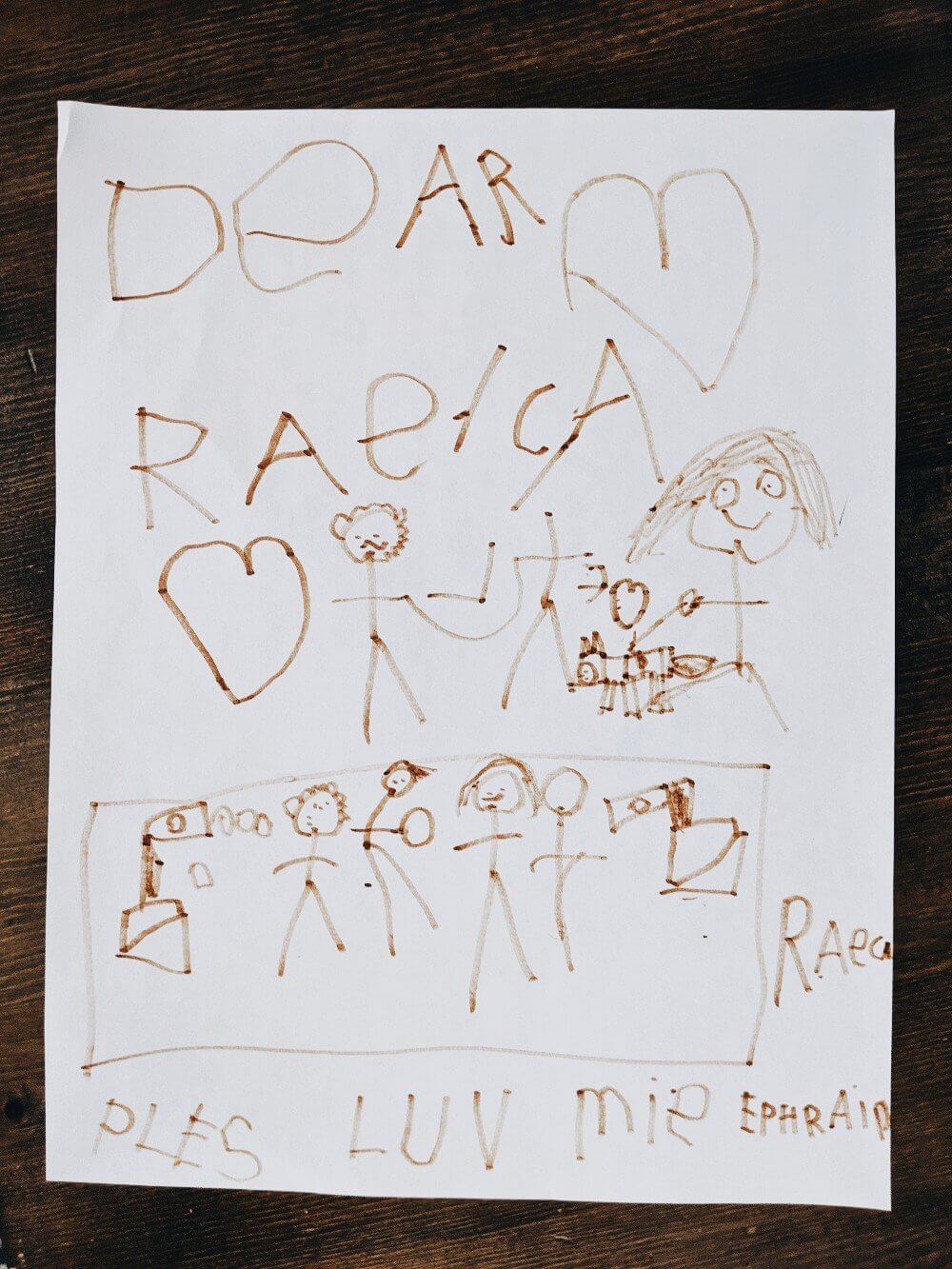 the cutest note
"I Would Get Too Attached" – A Common Foster Care Concern
I previously mentioned I wanted to address some common concerns people (even myself) have about fostering. The first one is a huge one, I remember hearing about this concern years ago, before I was even married and had ever considered the idea of foster care. Someone from my church had commented about how strong or something this other person was for fostering and she said "I could never do that, I would get too attached".
I don't know what I thought about it at the time but I very clearly remember the conversation and for whatever reason it stuck with me.
As we began to research about fostering that was a phrase I started coming across more often. And really, I understand the idea behind the comment but during our adoption process we did some very in-depth study on attachment. I won't get into it all now but the main thing is this: attachment is good.
If a child never attaches to anyone that is not a good thing.
If a child can attach to someone that is a sign they can attach to another person.
As foster parents one of our goals is for the foster kids to get attached to us. That shows that they trust us to love them, protect them and provide for them.
Now, I know that I am talking about kids getting attached here and not about us getting attached.
The truth is, we will get attached quickly. Probably quicker than the kids.
And when they leave? It's going to hurt like crazy.
But how much easier for us to heal after a child leaves our home, us who have each other and good, healthy attachments, than it is for the child.
Our goal is to help them feel as loved and attached as they can when they are in our care and then pray like mad when they move on, hoping that their time with us will help prepare them for attaching to their next caregiver.
So, now we wait for a call! I'm guessing it will be a little shorter than the time we waited for the call for Ephraim.
Since we don't know ages/genders it feels like we are waiting at the top of a hill. As soon as we know specifics we will have a whole bunch of stuff to buy (because we got rid of all our baby/toddler/preschool stuff), but for now we wait.