Is Minimalism Right For Your Family?
Let's start with getting something out in the open: I bounce back and forth between calling myself a minimalist and not.
It depends what definition you are following.
If the definition you are thinking of involves a room with white walls with just one chair and a table with a white vase and a single tulip, that's not the kind of minimalism I'm talking about. (Well, I do have white walls, but that's where the similarities end.)
My minimalism definition is:
Only owning what I am going to use or benefit from and getting rid of the excess.
This doesn't mean I'm perfect. I've admitted multiple times that books are an addiction for me. Thankfully 50% of my household are avid readers and plow through a number of books a month (our own books and ones we borrow from the library).
I love this William Morris quote: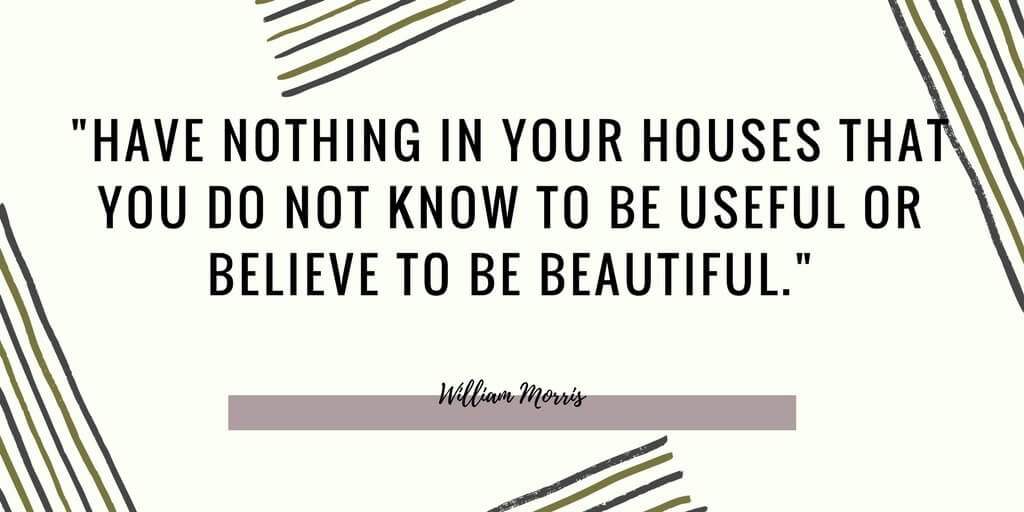 Now that we've covered my idea of minimalism, I wanted to share this post in case you were wondering if minimalism is right for your family.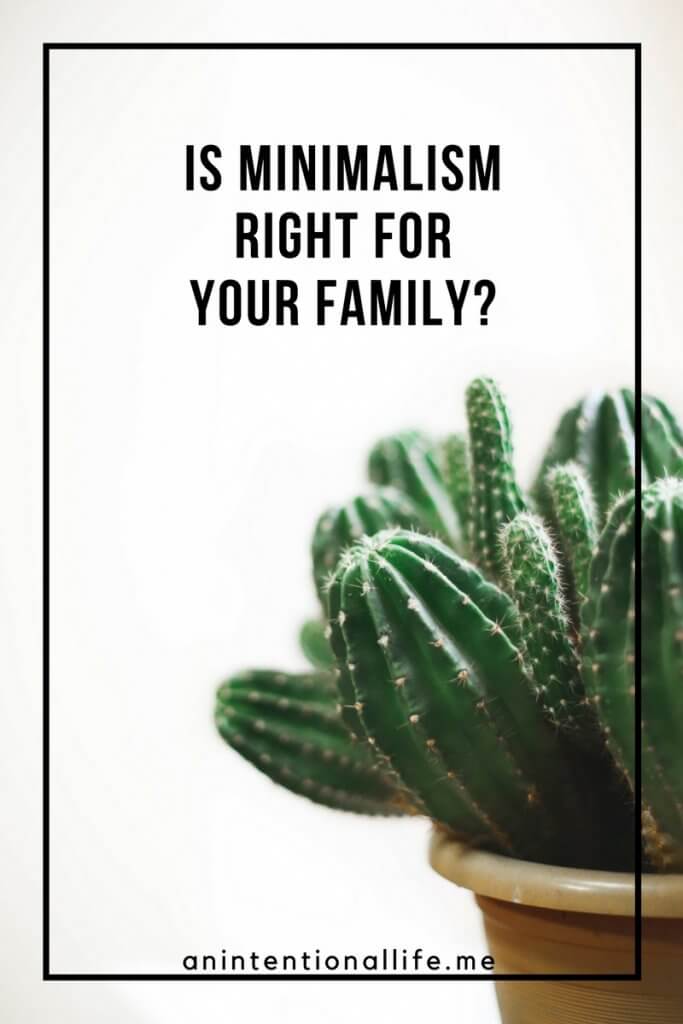 YOUR FAMILY WILL BENEFIT FROM MINIMALISM IF . . .
YOU WANT TO SPEND LESS TIME CLEANING
Does anyone truly like cleaning? I know I sure don't! Ever since we reduced what we own cleaning has been soooo much easier.
I used to feel the blood drain from my face when I heard the doorbell ring with unexpected company. There were always a pile of dishes on the counter and a variety of projects on the go that were spilled all over the table and any other free space available.
With less stuff there is much less to clean, it doesn't even take long for the kids to clean their toys since we've eliminated so many of them! (The toys, not the kids.)
SOMEONE IN YOUR FAMILY HAS A HIGHLY SENSITIVE PERSONALITY
My daughter and I both have highly sensitive personalities and it can be hard to function when there is too much visual stimulus going on.
Only having what we are going to use has gotten rid of a bunch of visual clutter.
YOU WANT TO PROMOTE CREATIVITY IN YOUR CHILDREN (AND YOURSELF)
If you always have what you need at your disposal there is no need to get creative. Just this morning I went to the "doctor" (my daughter) and since she didn't have anything for a sling for my arm she used a piece of one of her brother's costumes. A few years ago I remember her using a pair of suspenders and a sock as an IV for her brother. She has an excellent imagination because she has few toys and the ones we do have are mostly open ended, perfect for developing creativity.
YOU WANT TO REDUCE THE OVERWHELM (AND YOUR STRESS LEVELS)
This goes hand-in-hand with the highly sensitive personality but even people who are not highly sensitive can benefit from minimalism.
Having less means you have less things to keep track of and worry about.
YOU WANT TO SPEND LESS MONEY (AND SAVE MORE!)
This one seems like a no-brainer but is so often overlooked! Since you don't want your home to be cluttered you will stop buying stuff for it, and when you stop buying stuff you save yourself money.
YOU CARE ABOUT THE ENVIRONMENT
For those who are environmentally cautious, minimalism reduces your carbon footprint since you are not buying more than you will use.
YOU WANT TO HAVE MORE ADVENTURES
With all the money you will save by not buying things, and the time you will save by not having to clean, shop for and maintain your stuff you will have more time and money for adventures!
YOU WANT TO BE MORE PRESENT IN YOUR DAILY LIFE
And last, but certainly not least, minimalism helps you to be more present in your daily life. You will have less vying for your attention and you can focus on the one precious life you have been given.