Lessons Gleaned Sitting at the Feet of Veteran Homeschoolers
Last week I had the opportunity to get together with a number of other homeschooling moms. What I didn't realize going into it was how much wisdom I would come away with.
For the most part my in-person homeschooling community consists of families that are in the same general stage we are currently in. Some are a couple years ahead and some a couple years behind.
What I realized after last week was that I've never really talked to a true veteran homeschooler.
And wow, there is something so awesome about it.
While most days I feel fairly confident in how we homeschool our kids it felt nice to hear from more experienced homeschoolers that what we are doing is enough.
There were a couple different veteran homeschoolers at this morning and I love that it was a little bit of a mix: one had graduated all her kids at home and one decided to send her kids to school for high school, with others doing a mix from my recollection.
The lessons I learned that day were not new-to-me lessons, they are actually things we are currently doing and I really believe in, but there is something wonderful about hearing from veteran homeschoolers and knowing if we continue on our current path things will turn out okay.
Curious about what I learned? Read on!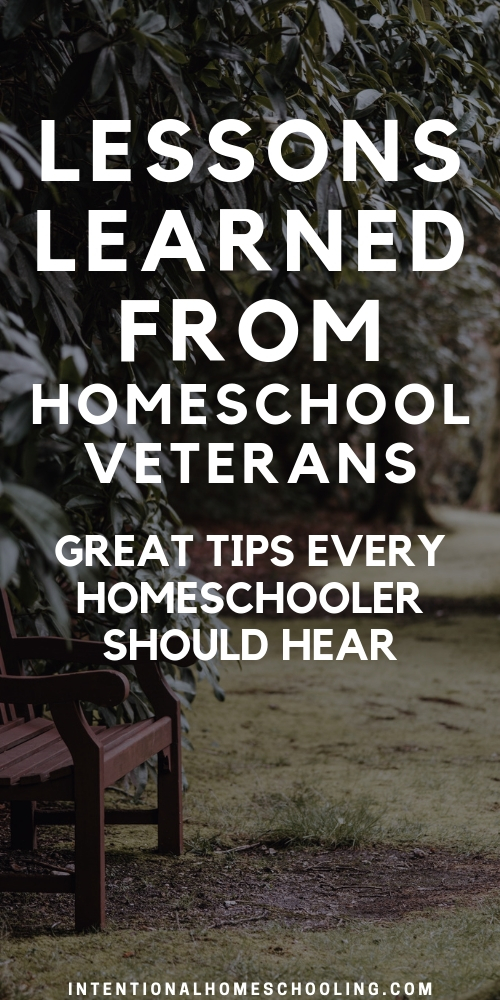 LESSONS GLEANED FROM SITTING AT THE FEET OF VETERAN HOMESCHOOLERS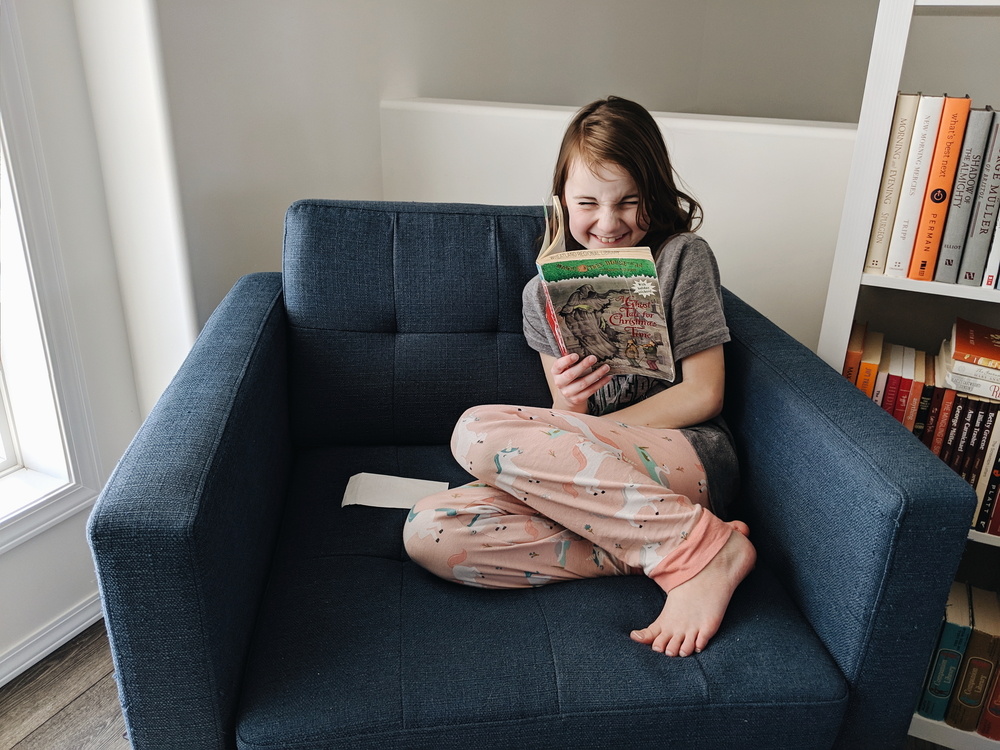 READ, READ AND READ SOME MORE. AND DO A LITTLE BIT OF MATH.
We are big on reading in this house. We listen to audiobooks together and on our own, I read aloud to the kids, they read aloud to me and we make reading on our own a priority. And while we don't follow a curriculum for math we still do work on it.
This was some of my favorite advice from the morning. This came from a mother who decided to send her kids to school in high school and they went into that experience expecting the kids to be behind because this was their focus in their homeschool but they quickly found out that the kids were all light years ahead of the kids in their class.
So much can be learned through reading and for kids who are not reading on their own yet (and even for those who are) audiobooks are such a great resource! Just because they can't read doesn't mean they don't enjoy great stories. This is where we are at with my 5-almost-6 year old right now, reading is a struggle but he listens to so many audiobooks each month and has a spectacular vocabulary.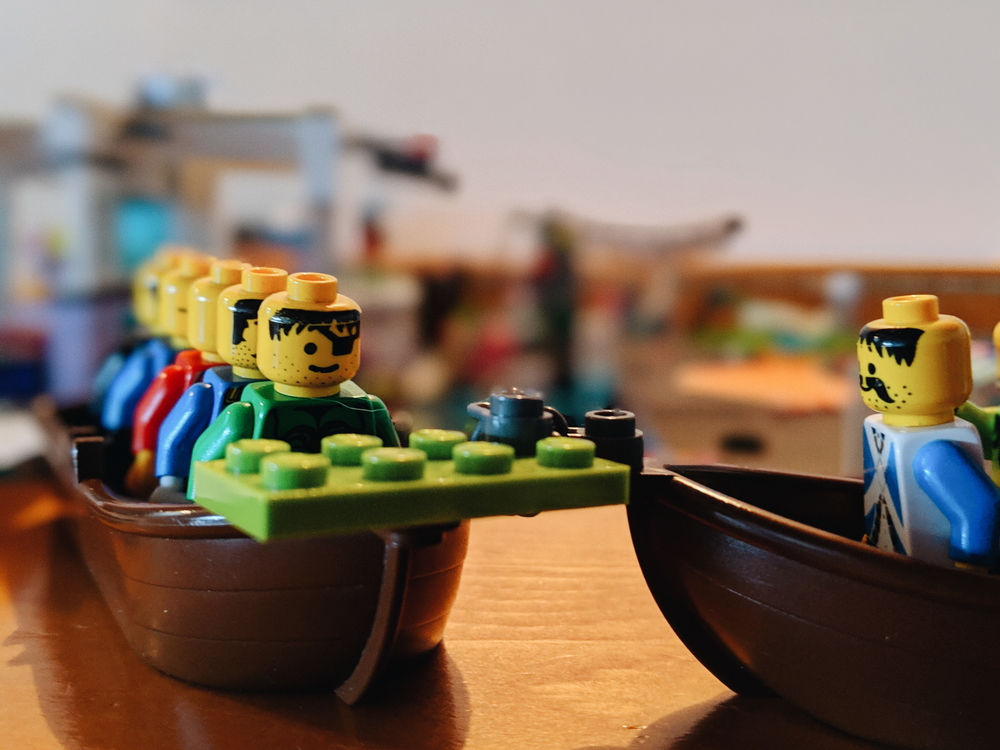 DON'T PICK UP A CURRICULUM UNTIL THEY ARE AT LEAST 10. LET THEM PLAY BEFORE THAT
This was such a good piece of advice for me to hear because my daughter (who is 8) will spend hours each day playing Lego and listening to an audiobook. (The photo above depicts a scene from The Hobbit that she created while listening to the book.)
Plus the kids love to play together (well, most days). And their best play time is in the mornings. I have this vision that we should do some intentional homeschooling in the mornings but that is really their best play time so I have decided to adjust to their schedule.
Also, curriculums are tricky. We currently do not use a curriculum, partly because I spent a few years teaching in the school system and I know how flawed the curriculum is. I truly believe people create curriculum with the best of intentions but if you decide to follow let's say a science curriculum for a year, you may miss out on some great learning opportunities. You may touch on the solar system before they are actually interested and they will retain very little. Or you may feel like you need to teach every lesson even when they are dragging their feet. For that reason I love not following a curriculum and learning on a much more interest led approach.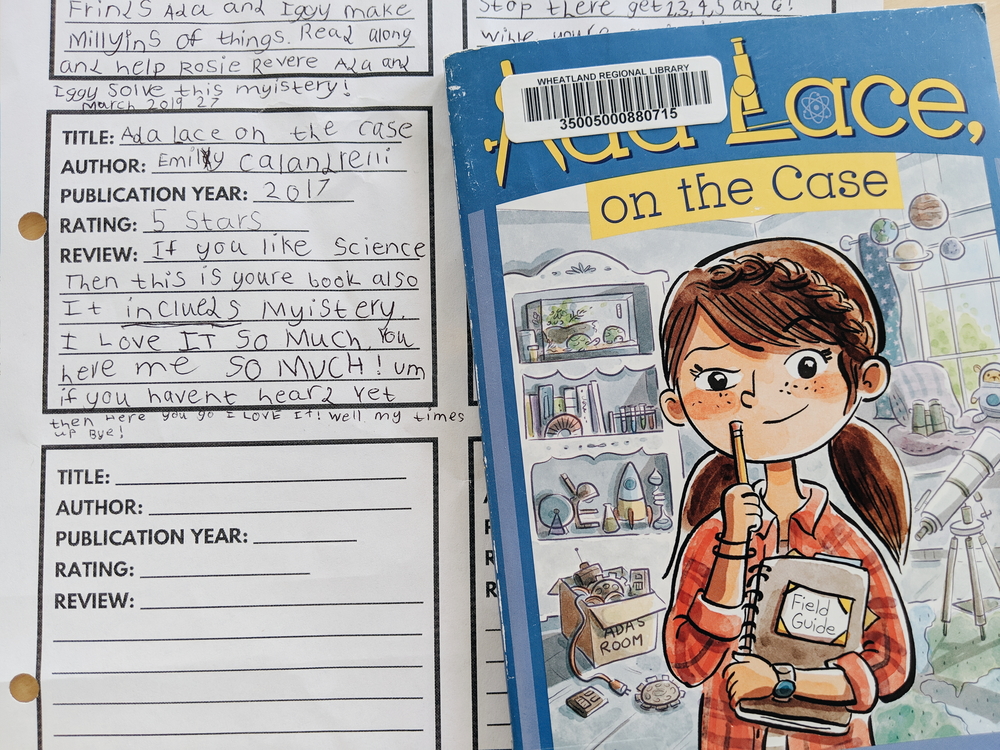 DON'T WORRY ABOUT SPELLING. IF THEY ASK HOW TO SPELL A WORD, TELL THEM, BUT NEVER CORRECT THEIR SPELLING.
I've been meaning to write a full post about spelling (actually, I thought I already had, but that must just have been in my head). I have a lot of thoughts when it comes to spelling.
I was a terrible spelling in elementary and most of high school. Terrible, terrible.
I remember spelling tests and my Dad trying to help me get better at it but making me re-write all the works I got incorrect 10 times. While I understand the idea of it, did you know that generally does not work?
If I have no other need to know how to spell a word except for the test chances are I will forget shortly after the test.
Kids will learn to spell correctly the more they read and are exposed to words.
I used to point out incorrect spelling to my daughter but stopped as I saw it was leaving her feel deflated when she wrote a story on her own and was excited to show me and I would point out the errors. Now she doesn't hesitate to show me what she's written.
Now, let me just say, I do think spelling is important. But I don't think it's important in elementary.
I would rather save my corrections in this stage for bigger, attitude issues than small spelling issues.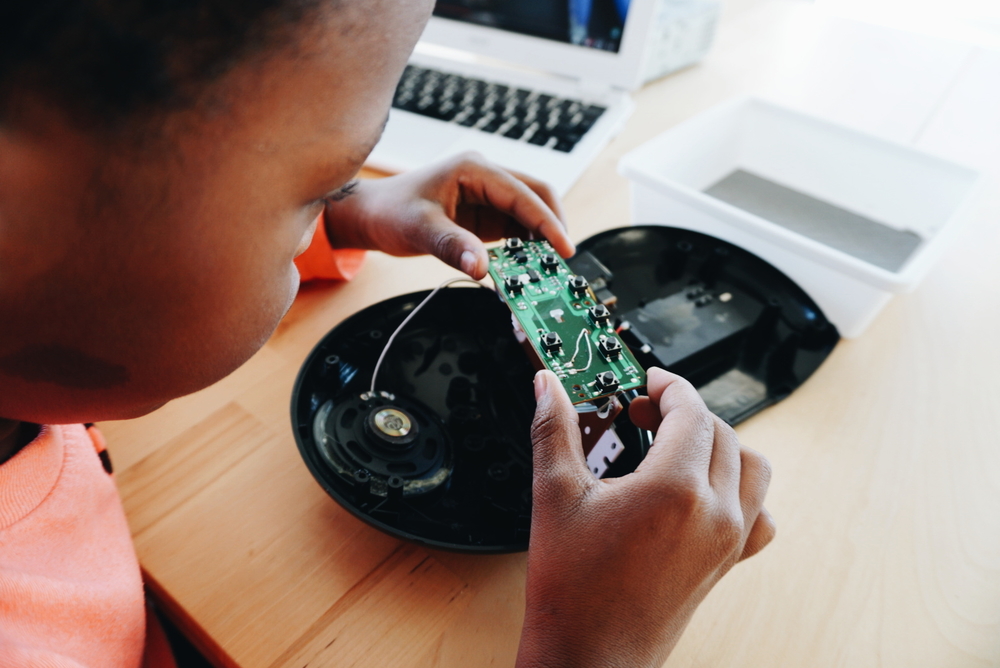 DON'T STRESS. YOU ARE GIVING THEM A ONE-ON-ONE EDUCATION AND THAT'S MORE THAN THEY WOULD GET IN THE SCHOOL SYSTEM.
I was so saddened by my time teaching in the school system as I would see so many kids getting left behind. You have the advanced ones who are bored (and some teachers wouldn't even let them read books when they finished their work early! They just had to sit there quietly!) and then you have those who struggle and were so very far behind.
At this meet up someone said something that really jumped out at me: Nowadays we pay more to have customization and that's what homeschooling is. Okay, I just butchered that quote, but hopefully you get the idea.
As homeschoolers who get to create a tailor made education for our kids, what a privilege that is and what a benefit to our children! If he was in kindergarten this year Ephraim would not have been able to follow his interests and spend time taking apart a clock, a tape deck and a laminator. Chances are he would get in trouble a lot for fidgeting and his teacher wouldn't have time to give him a body break in the middle of his reading. But because I know my son and his strengths and weaknesses I can cater his kindergarten year to him.
What a great morning it was! Do you have veteran homeschoolers in your life? I would love to hear what you have learned from them!