The Best Picture Books of 2019 (so far) – Part One
I always have a lot of fun with these annual picture book lists.
For the past few years I've created round ups of the best of the best at the end of the year (2018, 2017 and 2016) and I will often share a few of our favorites throughout the year as well.
This is part one to our favorite picture books published in 2019. It's early in the year yet so I know there will be a part two (and possibly a part three) yet before I share our ultimate list of 2019 favorites.
If you've read some great picture books published this year I would love to hear about them!
If you are looking for more picture book lists, check them out here.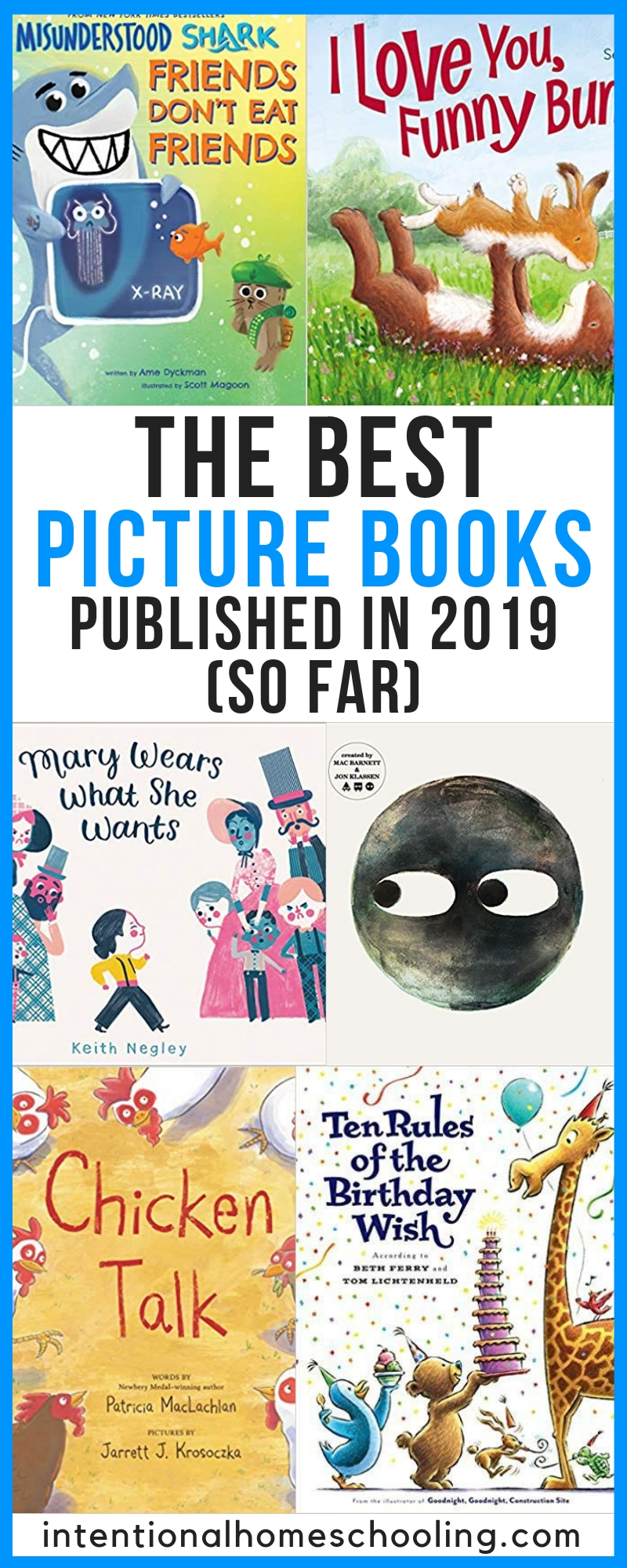 THE BEST PICTURE BOOKS PUBLISHED IN 2019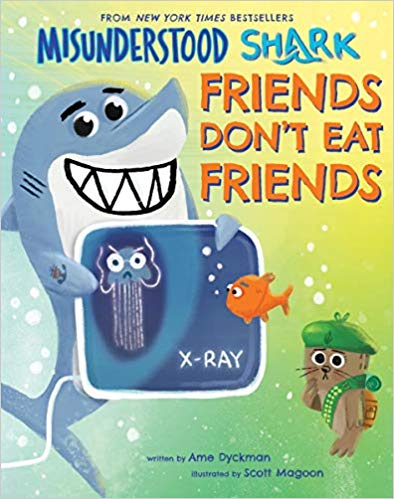 Ame Dyckman is turning into one of my favorite picture book authors. Wolfie the Bunny is still my favorite of hers (because: adoption) but this one was funny and yet educational – the kids had fun retelling some of the shark stats they learned to their Dad at supper.
Last time on Underwater World with Bob Jellyfish…
"SHARK ATE ME! Now get me OUT, Shark!"
"That's strange! I can hear Bob, but I can't see Bob!"
This hilarious follow-up to Misunderstood Shark by New York Times bestselling duo Ame Dyckman and Scott Magoon tackles what it really means to be a good friend. Bob is already irate that Shark has eaten him, but when Shark doesn't admit to eating him, Bob is so mad he declares that the ocean isn't big enough for both of them! Friends Don't Eat Friends is exploding with over-the-top humor and awesome marine facts! For example, when Shark overdoses on Finilla Ice Cream after fighting with Bob, we learn that shark teeth are coated with fluoride. Lucky for Shark, he can't get cavities! Join Shark and the gang for another story and find out if Shark learns his lesson about friendship, or if he really is just misunderstood — again!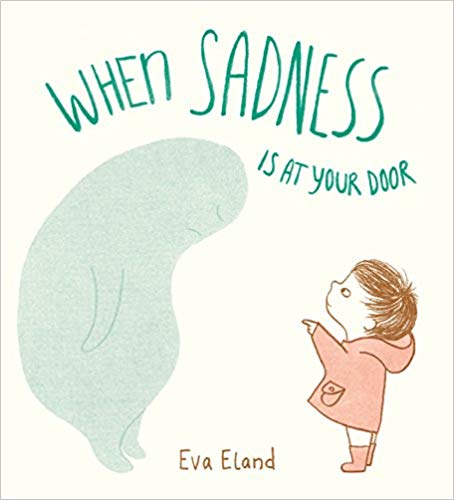 This is a really sweet take on feeling sad – perfect for those parents who have children who feel all the emotions so much deeper than most. 🙋 It was even a good read for myself – as one who feels emotions deeply.
Sadness can be scary and confusing at any age! When we feel sad, especially for long periods of time, it can seem as if the sadness is a part of who we are–an overwhelming, invisible, and scary sensation.
In When Sadness Is at Your Door, Eva Eland brilliantly approaches this feeling as if it is a visitor. She gives it a shape and a face, and encourages the reader to give it a name, all of which helps to demystify it and distinguish it from ourselves. She suggests activities to do with it, like sitting quietly, drawing, and going outside for a walk. The beauty of this approach is in the respect the book has for the feeling, and the absence of a narrative that encourages the reader to "get over" it or indicates that it's "bad," both of which are anxiety-producing notions.
This book is about Circle. This book is also about Circle's friends, Triangle and Square. Also it is about a rule that Circle makes, and how she has to rescue Triangle when he breaks that rule. With their usual pitch-perfect pacing and subtle, sharp wit, Mac Barnett and Jon Klassen come full circle in the third and final chapter of their clever shapes trilogy.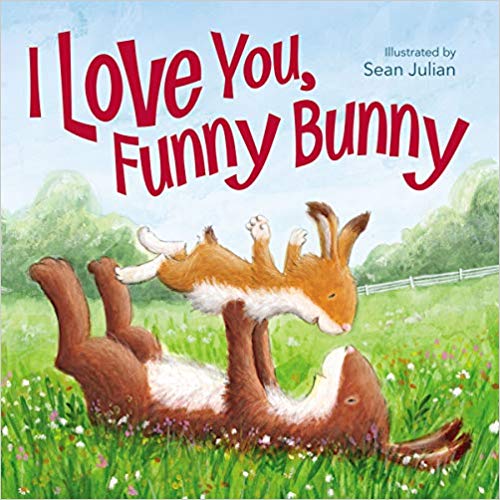 Together, parents and children will giggle their way through I Love You, Funny Bunny as they discover the fun and loving parts of their own relationship. Illustrated by Sean Julian, I Love You, Funny Bunnyis a picture book perfect for sharing at bedtime or any time of day. With read-aloud rhymes and adorable illustrations, readers will have fun turning the pages to discover all the ways this parent bunny loves little funny bunny.
I love you, Funny Bunny, from your whiskers to your toes.
I love the way you hop around and wiggle your cute nose.
I love the way you make me laugh, then melt me with your smile.
And no one in this great big world can match your sense of style.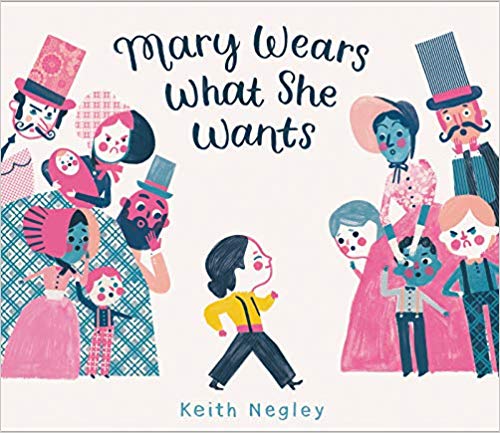 Once upon a time (but not that long ago), girls only wore dresses. And only boys wore pants.
Until one day, a young girl named Mary had an idea: She would wear whatever she wanted. And she wanted to wear pants!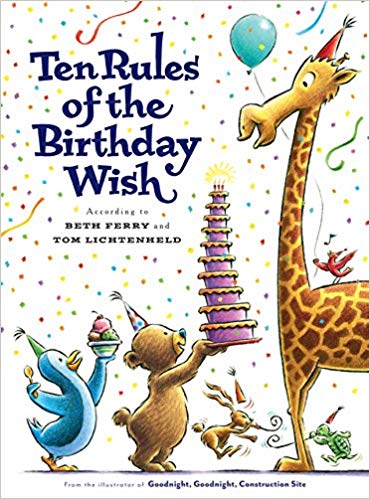 The most important rule is #1: It must be your birthday.
After that's been established, a crew of hilarious animals help picture book pros Tom Lichtenheld and Beth Ferry take readers through a joyous romp that covers the most important elements of every year's most essential holiday, including singing; closing your eyes and making a wish; blowing out candles on a cake, then settling into bed and dreaming of your wish coming true.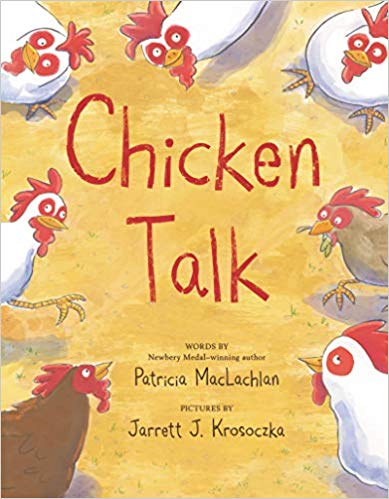 I've had a desire to have backyard chickens for years now, though I'm not sure if I would like it if they would be able to talk . . .
The chickens on the farm have a message for their farm owners! They're tired of arugula salad, how about putting a fan in their hot coop, and HEY—watch out for that snake in your tent.
As the children walk around their beloved farm, they discover more and more chicken talk scratched into the dirt. The family can hardly believe it. What will the chickens possibly say next!?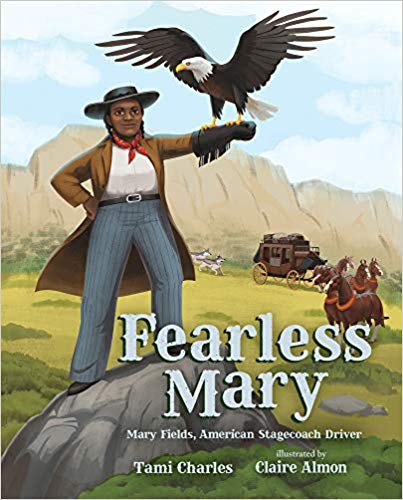 A little-known but fascinating and larger-than-life character, Mary Fields is one of the unsung, trailblazing African American women who helped settle the American West. A former slave, Fields became the first African American woman stagecoach driver in 1895, when, in her 60s, she beat out all the cowboys applying for the job by being the fastest to hitch a team of six horses. She won the dangerous and challenging job, and for many years traveled the badlands with her pet eagle, protecting the mail from outlaws and wild animals, never losing a single horse or package. Fields helped pave the way for other women and people of color to become stagecoach drivers and postal workers.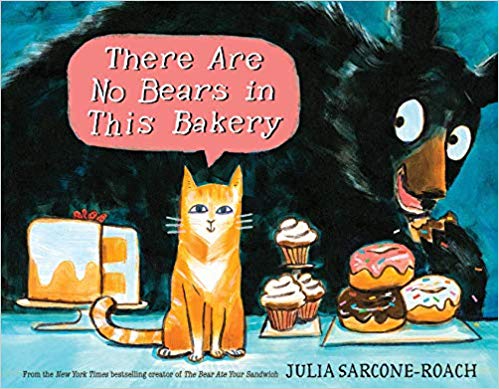 A tough gumshoe of a cat–the name's Muffin–protects his territory: The Little Bear Bakery. But there are no bears here. Not on Muffin's watch.
One night, Muffin hears a suspicious noise. Mouse? Raccoon? Bat? Nope, not the usual suspects. But Muffin hears . . . growling. Could it be? Yup. A bear. Just a cub. Whose stomach is definitely growling. Muffin's got this case solved–clearly this bear needs some donuts.
We have a lot more 2019 picture books coming and can't wait to share part two to this post in a few months. If you've read some great picture books published this year I would love to hear about them!