Chapter Books for Grade Three
I was chatting to Raeca about books yesterday and asked her what kind of book list I should share today. (Some weeks I have tons of ideas and the next nothing comes to me.) She suggested I do a list of chapter books for grade three.
While I have done a list of grade three read alouds (here and here) I realized I had not yet shared a list of independent grade three chapter books. So, we tried to remember the books Raeca read this year that she really enjoyed.
All the books on this list she considers to be 4 or 5 star books.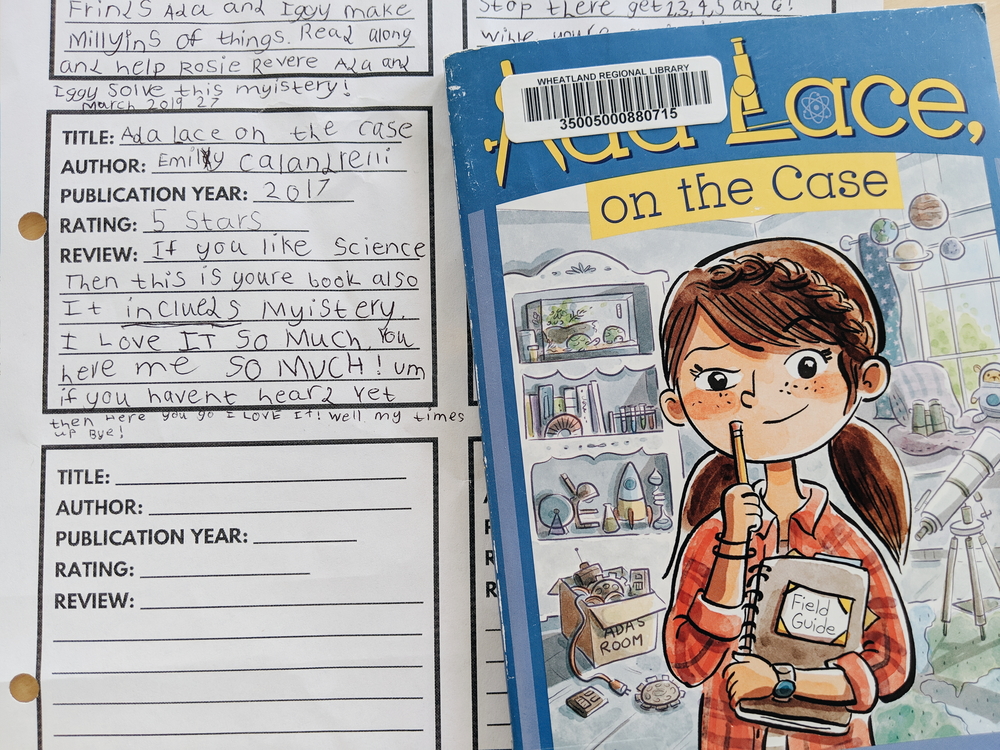 She is at this interesting stage where she can read the more difficult books but still enjoys her old favorites that are a bit easier to read. She has almost moved on from Magic Tree House books but that idea makes her a little sad, she has read and re-read those books so many times.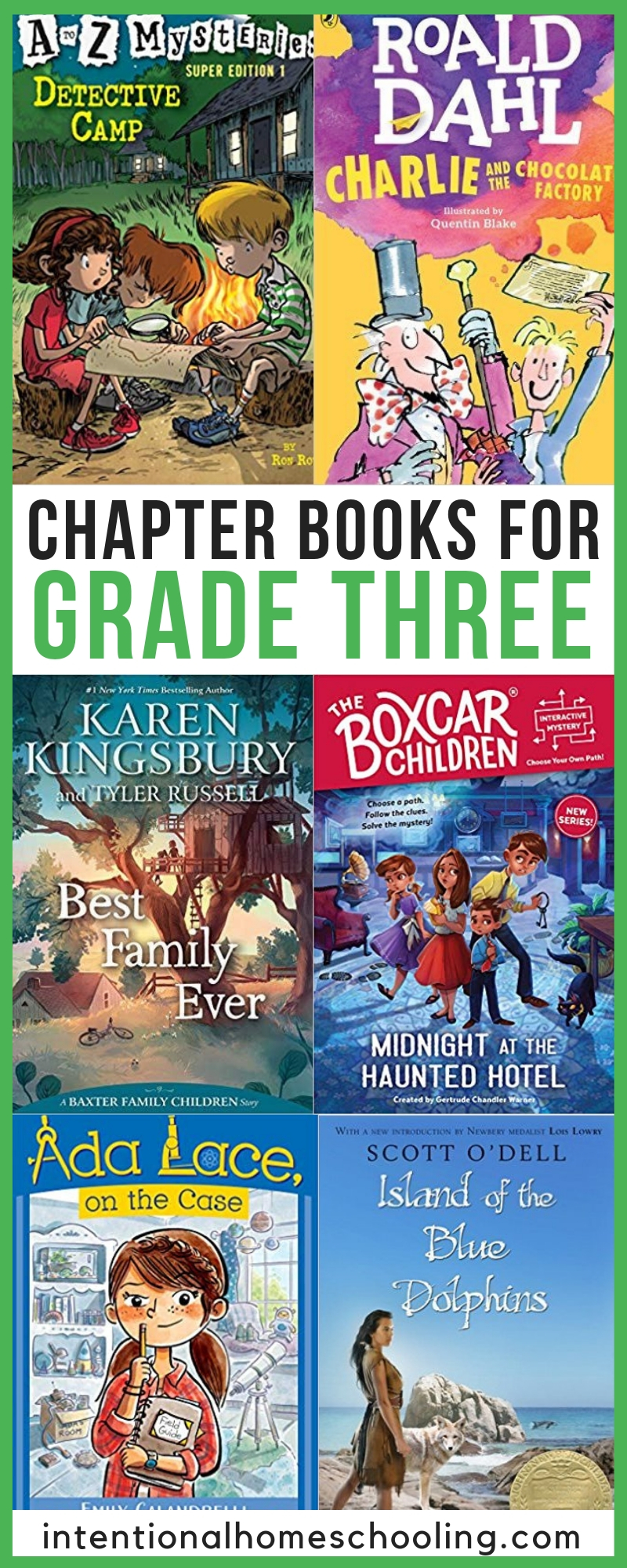 GRADE THREE INDEPENDENT CHAPTER BOOKS
Without further ado, here are 10 books (or book series) that my grade three-er has enjoyed this year: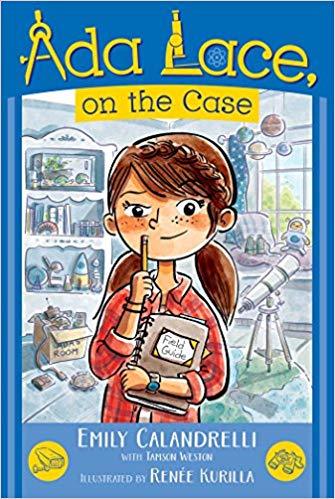 As an eight-year-old science lover this book screams Raeca all over. She can't wait to read the rest of the series.
This is the first novel in a brand-new chapter book series about an eight-year-old girl with a knack for science, math, and solving mysteries with technology.
Ada Lace—third-grade scientist and inventor extraordinaire—has discovered something awful: her neighbor's beloved Yorkie has been dognapped!
With the assistance of a quirky neighbor named Nina (who is convinced an alien took the doggie) and her ever-growing collection of gadgets, Ada sets out to find the wrongdoer. As their investigation becomes more and more mysterious, Ada and Nina grow closer, proving that opposites do, in fact, attract.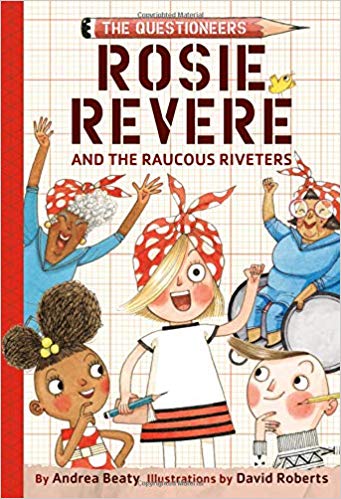 Here's another one for those science lovers!
Rosie Revere is no stranger to flops and fails, kerfuffles and catastrophes. After all, engineering is all about perseverance! But this time, Rosie has a really important project to tackle—one that feels much bigger than herself.

Rosie's beloved Aunt Rose and her friends, the Raucous Riveters—a group of fun-loving gals who built airplanes during World War II—need help inventing something new. And Rosie is just the engineer for the job!

After one flop . . . then another . . . and another . . . Rosie starts to lose hope. But thanks to some help from her fellow Questioneers Iggy Peck and Ada Twist, Rosie gets the job done. And, along with the Riveters, she rediscovers the meaning of home.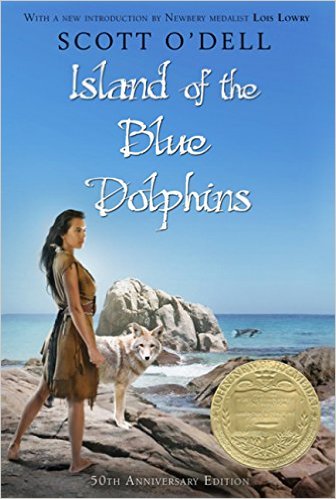 Raeca raved about this one so much after she read it that we had to listen to it on audio as a family to see what she was raving about.
Far off the coast of California looms a harsh rock known as the island of San Nicholas. Dolphins flash in the blue waters around it, sea otter play in the vast kep beds, and sea elephants loll on the stony beaches.
Here, in the early 1800s, according to history, an Indian girl spent eighteen years alone, and this beautifully written novel is her story. It is a romantic adventure filled with drama and heartache, for not only was mere subsistence on so desolate a spot a near miracle, but Karana had to contend with the ferocious pack of wild dogs that had killed her younger brother, constantly guard against the Aleutian sea otter hunters, and maintain a precarious food supply.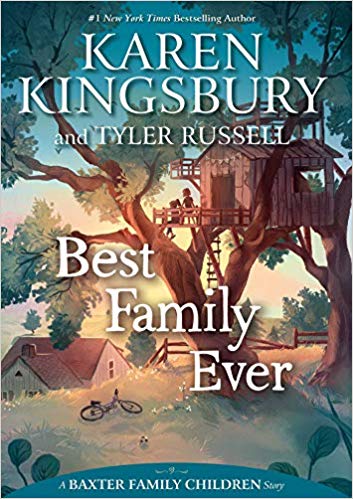 Brooke is the perfect older sister. For that reason, Kari and Ashley work hard to make their parents just as proud of them as they are of Brooke. Each girl has her own talents. Brooke is an excellent student. Kari is a great soccer player. Ashley, a talented artist. And they are always there for each other. But when the news comes that Dr. Baxter is moving the family from Ann Arbor to Bloomington, Indiana, and the Baxters need to leave the only home and friends they've ever known, no one is happy. Saying goodbye is hard but the family still has what's most important—their faith and their love for each other.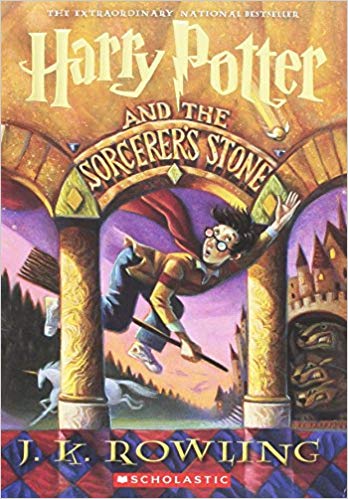 This is another one we listened to on audio together after Raeca read it.
Harry Potter has never even heard of Hogwarts when the letters start dropping on the doormat at number four, Privet Drive. Addressed in green ink on yellowish parchment with a purple seal, they are swiftly confiscated by his grisly aunt and uncle. Then, on Harry's eleventh birthday, a great beetle-eyed giant of a man called Rubeus Hagrid bursts in with some astonishing news: Harry Potter is a wizard, and he has a place at Hogwarts School of Witchcraft and Wizardry. An incredible adventure is about to begin!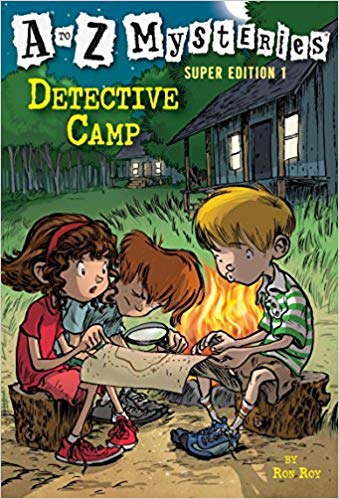 Raeca raves about this entire series. In the regular series each book starts with a different letter of the alphabet.
Help Dink, Josh, and Ruth Rose solve mysteries!
A is for AUTHOR . . .
Dink writes to his favorite author, mystery writer Wallis Wallace, and invites him to visit Green Lawn. Wonder of wonders, Wallace says yes! In fact, the famous writer says that the only way he won't come is if he's kidnapped. But when the big day comes, Wallis Wallace is nowhere to be found. The police think he just missed his plane, but Dink knows better. It's up to Dink and his two best friends, Josh and Ruth Rose, to find Wallace—before it's too late!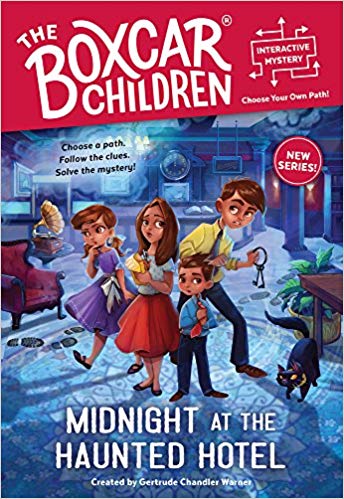 This one is the first book in a new Boxcar Children series – it's a choose your own adventure!
The Boxcar Children are investigating strange events at a hotel that some people say is haunted, and it seems like every room holds a new surprise. In this interactive, choose-your-path mystery, readers will put their sleuthing skills to the test, making decisions that will either help the Aldens crack the case or lead them deeper into the haunted hotel.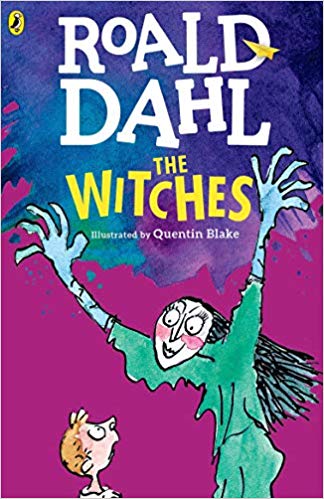 Both my kids have been loving Roald Dahl this year!
This is not a fairy tale. This is about real witches.
Grandmamma loves to tell about witches. Real witches are the most dangerous of all living creatures on earth. There's nothing they hate so much as children, and they work all kinds of terrifying spells to get rid of them. Her grandson listens closely to Grandmamma's stories—but nothing can prepare him for the day he comes face-to-face with The Grand High Witch herself!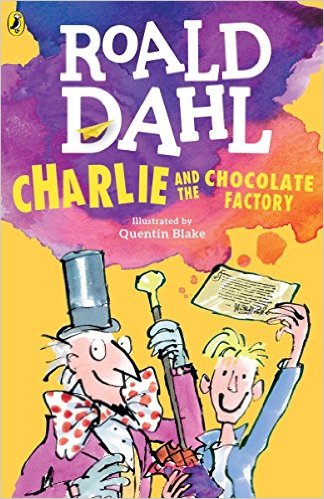 She also recommends the follow up book: Charlie and the Great Glass Elevator.
Willy Wonka's famous chocolate factory is opening at last! But only five lucky children will be allowed inside. And the winners are: Augustus Gloop, an enormous boy whose hobby is eating; Veruca Salt, a spoiled-rotten brat whose parents are wrapped around her little finger; Violet Beauregarde, a dim-witted gum-chewer with the fastest jaws around; Mike Teavee, a toy pistol-toting gangster-in-training who is obsessed with television; and Charlie Bucket, Our Hero, a boy who is honest and kind, brave and true, and good and ready for the wildest time of his life!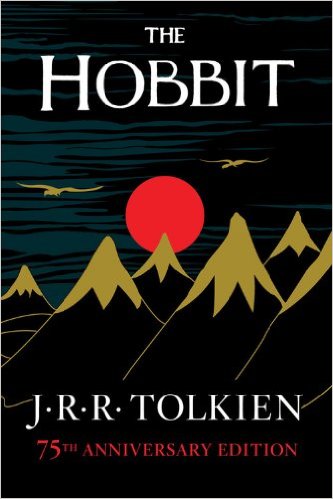 This book she listened to on audio and continued on to The Fellowship of the Ring.
Bilbo Baggins is a hobbit who enjoys a comfortable, unambitious life, rarely traveling any farther than his pantry or cellar. But his contentment is disturbed when the wizard Gandalf and a company of dwarves arrive on his doorstep one day to whisk him away on an adventure. They have launched a plot to raid the treasure hoard guarded by Smaug the Magnificent, a large and very dangerous dragon. Bilbo reluctantly joins their quest, unaware that on his journey to the Lonely Mountain he will encounter both a magic ring and a frightening creature known as Gollum.