Is There A Point to a Season of Restlessness?
You can say these last few months have been a restless season.
Restless as in the feeling that God is preparing me for something but I don't know what that something is.
Life feels unsettled.
It's like I'm trying to reach something that is just out my grasp.
I'm pretty sure this isn't just a discontentment type of restlessness. It feels like more than that.
It feels like I just woke up from a dream but I can't quite remember what it was about.
Like if I just think a little harder I'll be able to remember it.
That kind of restlessness.
As a result I've been thinking a lot about the purpose of restlessness. Surely there has to be some silver lining in this.
Similarly to God not wasting pain, I don't think He wastes restlessness (to be honest, I would say that restlessness is a type of -mental- pain!).
So, what exactly is the point of a season of restlessness?!
I think there are a few reasons . . .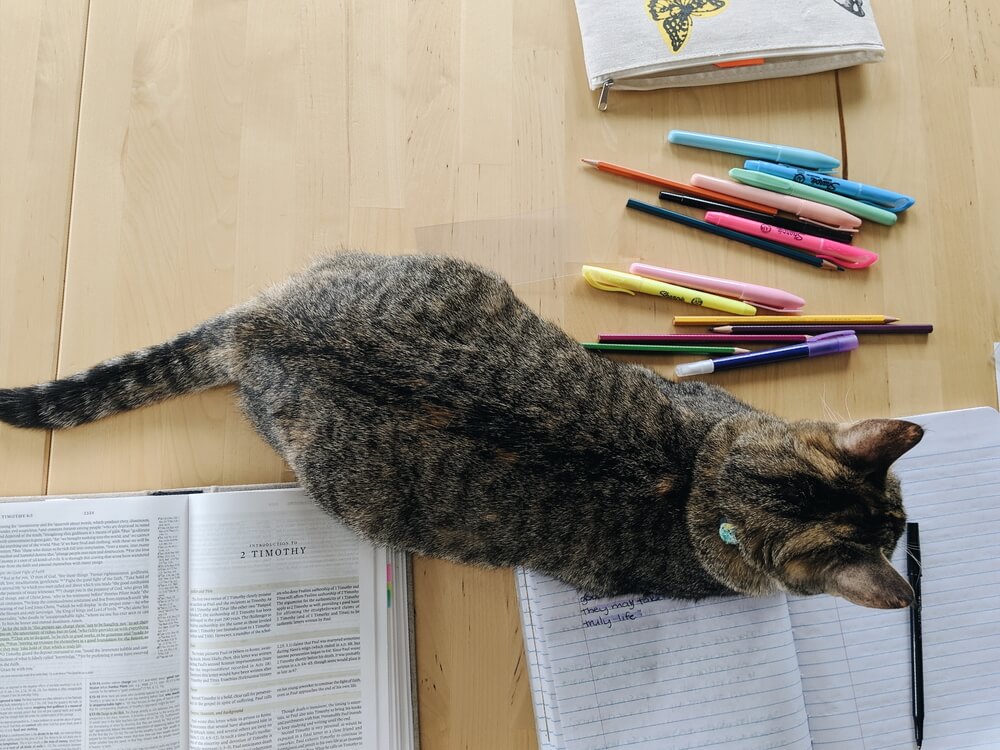 TO BRING US CLOSER TO HIM
These seasons always find me spending more time in the Word and praying.
This time around I've found myself digging even deeper into Scripture. For the first time in my life I feel like I have come across a Bible study method that really works for me.
I'm currently going through the OT -slowly- as well as Psalms and one NT book at a time, though this last week I spent a good portion of my time studying all things money and stewardship.
When I find myself in a restless season I often feel as though it is a period of God preparing me for something He has planned and of course studying His word and spending time talking to Him are great ways to get closer to finding out what He has in store.
This last week I also created a prayer binder for myself. I've kept track of my prayers in a notebook for years but decided to create a bit of a different "system" (term used loosely) for myself because I feel like my prayer time can so easily end up looking like a string of requests and I want to make sure I spend time praising and thanking God as well.
In the future I may share a peek into how I've set my prayer binder up.
TO INCREASE OUR PATIENCE
In addition to bringing us closer to Him, I think God can use this time to increase our patience.
A wise friend who has had a lot of practice with patience once said to me:
I wish God would just realize I'm never going to be a patient person and stop testing me already!
Ha, I get it!
This is a lesson that God has been teaching me over and over and over and over again in the last few years. It's not pleasant but it's not without its purpose.
For in this hope we were saved. Now hope that is seen is not hope. For who hopes for what he sees? But if we hope for what we do not see, we wait for it with patience.

Romans 8:24-25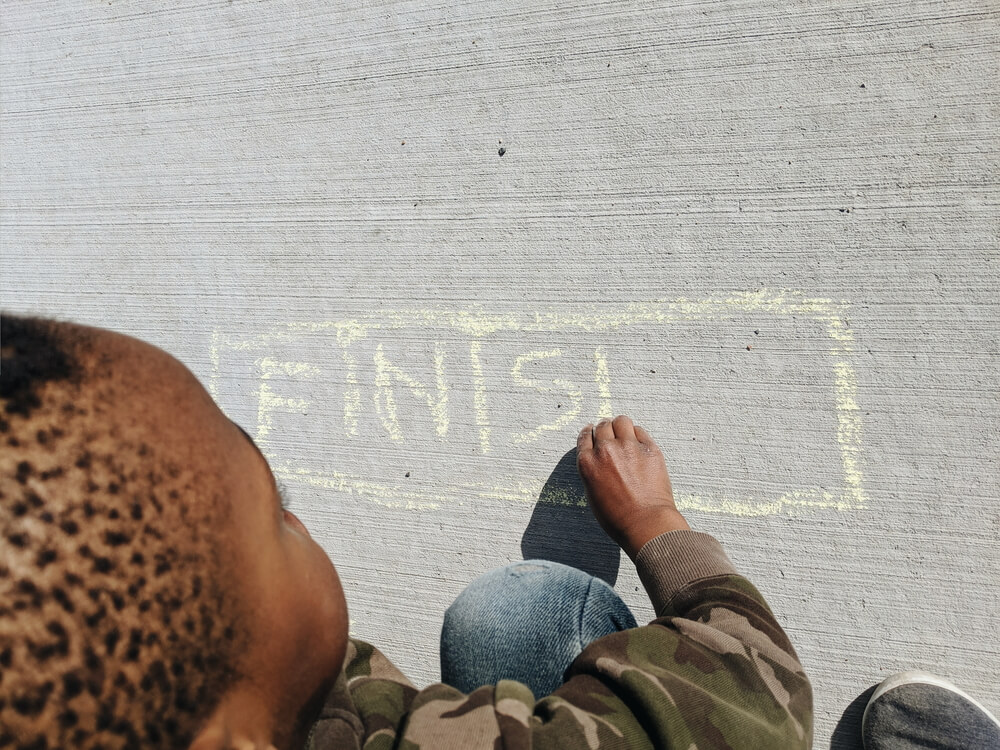 I've been thinking a lot about the limited time on each of us have on earth and this finish line above that Ephraim drew in chalk has me thinking a lot about finishing the race of life well.
While I don't know the purpose of this season of restlessness right now, I am praying I will use it well.
For now I will try to faithfully tell the story God has given me and hopefully His purpose for this season will be revealed soon.
If you are in a season of restlessness or have been in the past I would love to hear your story!
Curious about where this restless season led? Check out this post and this one.