Natural Multi-Purpose Cleaning Spray – Great for Toilets!
I started looking for natural beauty and cleaner recipes a few years ago, I found a few good ingredients and recipes that I liked and that's where I stopped.
I always meant to find more recipes for other cleaners I wanted to replace but I never got around to it.
Until this weekend.
I was going to clean our bathrooms only to find that we were out of toilet bowl cleaner.
The last toilet bowl cleaner I bought had been "natural" (I didn't look at the ingredients so I can't attest to how natural it really was) and it barely worked. Honestly, I don't think it worked, it was my scrubbing that made it work.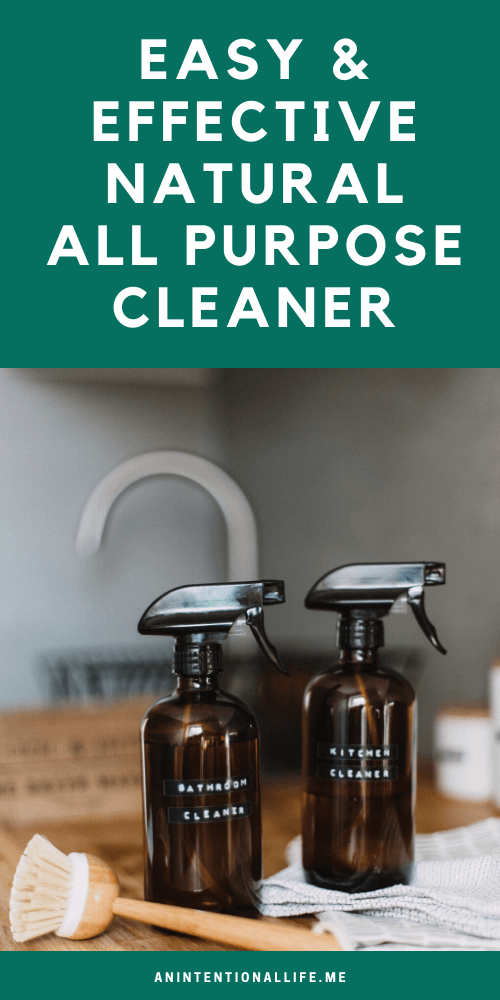 So, since I didn't want to run to the store I started looking up some recipes online. And I don't know about you, but when I'm looking for any kind of recipe (beauty, cleaning, food. etc) I tend to look at five to seven recipes, find the ingredients they have in common and then go with that.
That's what I did this weekend and not only did I have all the ingredients already on hand, I came out with a really great multi-purpose spray that actually works for toilets (way better than the "natural" stuff I bought).
I started out by using the cleaner for the inside of the toilets (I used the "stream" on my spray bottle and then let it sit for about two minutes) and it worked so amazingly well I've been going around and using this cleaner everywhere: the bathroom sink, counter, tub, shower and in my kitchen too!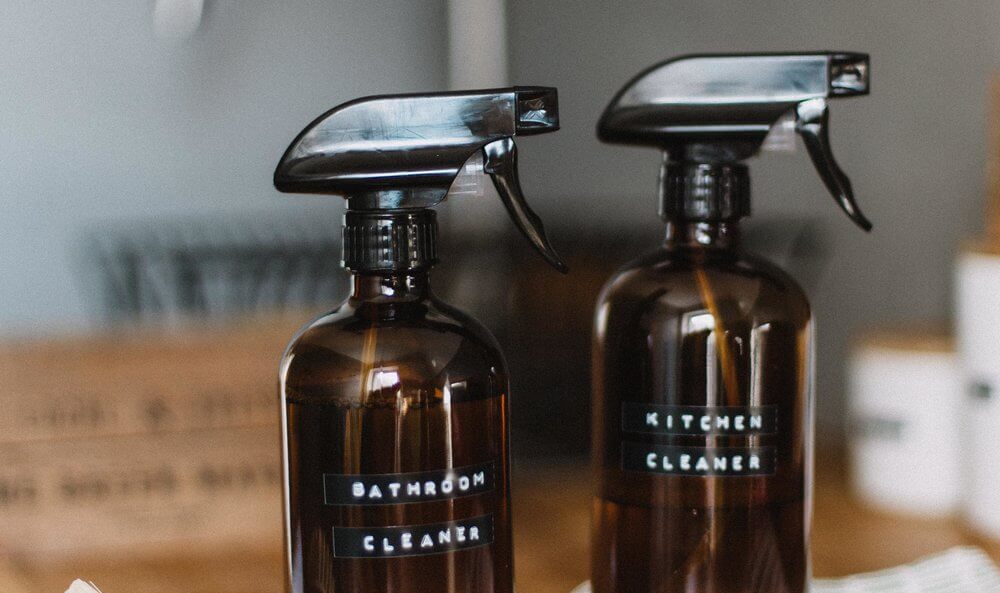 THE INGREDIENTS
The recipe is super simple and includes these ingredients:
VINEGAR – something I always have on hand because it is good for so many cleaning recipes (plus I use it for my conditioner and I just realized I've never shared that recipe here . . . I'll have to change that soon!).
WATER
ESSENTIAL OILS – I used tea tree because it is a good disinfectant and then I also used a combination of citrus-y oils to give it a good smell.
CASTILE SOAP – this is like the Holy Grail of cleaning supplies I think (or, it's at least tied with baking soda and vinegar for first place). The one I have is citrus scented because I really like the smell of citrus when I am cleaning something.
If you are looking for more natural cleaning and beauty recipes you can find them here!
Simple Natural All Purpose Cleaning Spray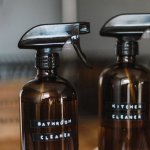 1/4 cup vinegar
1 cup water
20 drops tea tree essential oil
10 drops citrus scented essential oil (optional)
1/4 cup castile soap
Using a funnel add the ingredients into the spray bottle in the order listed.

Close spray bottle and shake gently.

To use, spray on surface and let sit for a minute or two before cleaning.
If you are looking for more natural cleaning and beauty recipes you can find them here!