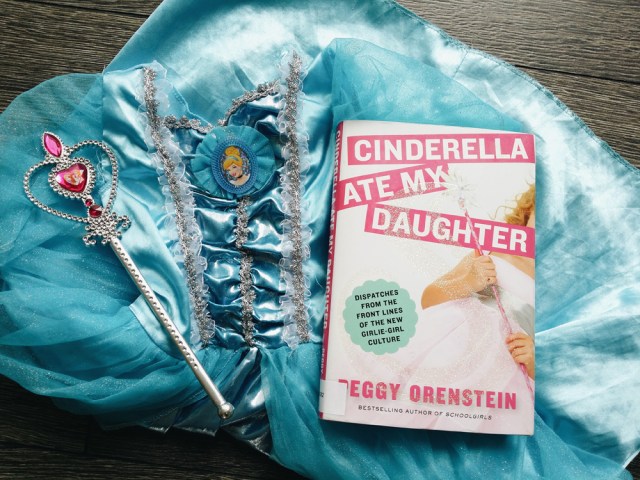 On My Nightstand // August
The grand total for this month is 17 books. Notice how that's so much more than June or July? Do you know the two things that changed this month?
#1: I quit Facebook. For something I didn't think I was spending a lot of time on it sure did free up a lot of time in my life!
And #2: a huge thing I learned this month: I love audiobooks. Do you know how much I can listen to when I'm doing mindless tasks like cleaning or going for walks? Apparently hours and hours worth.
Here is what I read this month:
Minimalist Parenting: Enjoy Modern Family Life More by Doing Less by Christine Koh & Asha Dornfest
I quite enjoyed this book, I guess I must be all for minimalist parenting because I find I already do about 95% of what this book suggests. I still found it to be a good read and I felt it reaffirmed a lot of what I do in life. I would definitely suggest this book to anyone who feels like they need or want to minimalize, even those who aren't parents, you can easily skip over the parts that are child related and I think there were lots of takeaways for people in any life stage.
Against the Grain by Nancy Cain
This gluten free cookbook had me hooked right from the first few pages, it was really the first GF cookbook that I've read that tells people to not use xanthan gum, it really was mindblowing. Until we tried a recipe and it had about a thousand steps and the recipe turned out horrible. Hmm, maybe there is something to that xanthan gum after all.
Wednesday Wars by Gary D. Shmidt
For some reason I forgot about audiobooks for a few months (after listening to quite a few at the beginning of the year) but after seeing this list of 25 audiobooks (from a blogger who seems to have fairly similar taste as me), I knew I wanted to start listening to some of these. I decided to start with the top one on her list since I had seen her recommend it a few times and it truly did not disappoint. In some ways, it seems to feel weird to be listening to a book narrated by a seventh grader but I totally enjoyed it. It's both funny and serious.
French Children Eat Everything (And Yours Can Too!) by Karen Le Billon
I was an incredibly picky child and while I've gotten a bit better in adulthood I'm sure I'd still be classified as picky. I am trying to get better at eating other foods because I've really noticed how much Raeca picks up on my eating preferences, she's not quite as picky as I was as a child but she'd still be classified as pretty picky. I've made it my goal to try to diversify her palate and I think a number of the tips from this book are going to help me towards that goal. While the French eating "rules" (unofficial) are a bit to the extreme, I find them fascinating and believe there is a lot I can pull from this book. My favorite line is "you don't have to like it but you have to at least try it", we've been implementing the two bite rule (if they don't like it they must have at least 2 bites), and it's really created a lot less friction during meal time. I'd recommend this book to every parent that wants their kids to eat better.
The Book Thief by Markus Zusak
I watch the movie last summer and now after reading the book think they did an excellent job with the movie, I'm going to re-watch it again soon. I actually listened the audio book for this one, a good choice for this book I think, with all its German words interspersed.
Cinderella Ate My Daughter by Peggy Orenstein
I got this book out since Raeca has definitely had moments of princess obsession and I was hoping it would offer some valuable advice, but I don't think I really come away with anything substantial. What was of interest to me was the fact that it's only been in the past 10 years or so that the Disney princesses have really been marketed to young girls, even though the movies were available they didn't really go all out like they do now, and that helps me to understand why it wasn't of interest to me as a child, because it didn't exist! That being said, I was such a tomboy it wouldn't have appealed to me anyway. I know I just try to offer other options to Raeca instead of going along with the princess theme all the time.
The Mysterious Affair at Styles by Agatha Christie
Okay, this was my first read ever by Agatha Christie, I actually hadn't heard of her until I read The Distant Hours last month, how could I miss such an author?? She wrote over 70 books! I absolutely love this one, a mystery that I didn't know the criminal until the end, plus it's a fairly quick read, I read it in less than 24 hours (though it was they day I got my wisdom teeth pulled so I had a little more reading time that normal). I'm already requesting the next book in this series. It reminds me a lot of Conan Doyle's Sherlock Holmes (which I read for the first time at the beginning of this year and loved).
Murder on the Orient Express by Agatha Christie
This was actually the Agatha Christie book I had heard mentioned most often so I got this one from the library too, I oddly didn't enjoy the read as much as The Mysterious Affair at Styles, I found it quite dry until the last chapter but then it made the whole book worth it. I love how she keeps me guessing and in the end I'm still blown away.
Seasons of a Mother's Heart by Sally Clarkson
I had seen this book quoted and recommended so many times online in the last couple of years but it wasn't available at my local library so I finally bought a copy (a used one through Amazon), and I started reading it at the perfect time. technically the book is written to homeschooling moms but I think any mother could glean many pearls of wisdom from this book. I actually made a habit of reading a chapter each morning after my devotions and it was a great way to start off my day.
The Help by Kathryn Stockett
After watching the movie a few times I figured it was time I read this book. I actually listened to the audiobook and thoroughly enjoyed it. Since the book changes narrators every few chapters I like that they used different voices for the characters. I was also pleasantly surprised to see how much the movie stuck to the book. I honestly don't know which is better, the book or the movie.
Is Everyone Hanging Out Without Me (and other concerns) by Mindy Kaling
This is one of those books that I don't even know why I requested, someone somewhere must have recommended it and I'm so glad they did. While I never watched much of or enjoyed The Office (I'm more of a Parks & Rec girl) after listening to this audio book (read by Mindy herself) I feel like I need to watch the show. She is hilariously funny. Plus, I love that she is famous, funny and still desires a monogamous married life, that just seems so rare these days. I'd definitely recommend getting the audio version of this book, I think hearing how she reads it makes it even funnier, that being said, you also need to get the hard copy of the book so you can fully enjoy the chapter titled These Are the Narcissistic Photos in My Blackberry as well as the photos sprinkled throughout the whole book. Pretty much, if you have a sense of humor and like to laugh, I'd suggest reading this book (if you haven't already, I know I'm behind the times on this one). Also, she has her second book coming out on September 15th, I'm already on the audiobook waitlist at the library.
Okay for Now by Gary D. Shmidt
While not exactly a series this book comes after Wednesday Wars. Once again Shmidt knocks it out of the park. How could I get so into a book narrated by an eighth grade boy? I don't want to say too much cause I don't want to spoil it, but a book that I thought would just be a light read was actually heavier in some parts, which made it so good. I also listened to the audiobook version for this book, definitely recommend it.
Organized Simplicity by Tsh Oxenrieder
I got this book out last year and didn't finish it because we were in the middle of 2 moves and there was a 10-day cleaning schedule I wanted to do, so I thought I'd wait till we were in our new house. Well, here we are and I finally read it. It's a good book, with lots of wisdom but didn't feel overly useful to me right now because I've spent the past two years or so really minimalizing, figuring out what I really want to spend my money and time on so I feel like I've done most everything in the book. If you feel overwhelmed in life by your schedule or possessions this book is probably a great place to start.
The Fringe Hours by Jessica N. Turner
While I enjoyed this book as well I had a few of the same feelings as with Organized Simplicity, I do make a point of taking time for myself everyday, because as an introvert and a highly sensitive person I need to or else I can't function. If you are struggling to find balance in your everyday life and how to find time for yourself it's a good read with some great suggestions.
The Life-Changing Magic of Tidying Up by Marie Kondo
I have heard a lot about this book lately, it seems everyone has been reading it. I found it really took a different approach to minimalism and there were a number of different take aways I got from the book. That being said, there are a few weird parts, like how she thinks you should verbally thank your possessions for their help at the end of the day ie you get home and thank your keys and purse, etc for the rolls they played in your day. That part seemed a little kooky, but the good parts definitely outshined the weird ones. The biggest takeaway from the book for me was that she doesn't clean and go through her house by room, she suggests starting with clothes, moving on to books, miscellaneous and then things with sentimental value. And with each item you are supposed to ask yourself the question, does this item spark joy? If it doesn't, get rid of it.
Grace-Based Parenting by Dr. Tim Kimmel
This might go down as my favorite parenting book of all time (at least that I've read thus far). Grace seems to be a big word for me this year, of course, knowing it and actually living it are two different things but I'm working on it.
Okay, that was a lot of different books in a lot of different categories! I thought I'd sum up my favorites from the month:
funniest read: Is Everyone Hanging Out Without Me
favorite fiction: The Help
best audiobook: Okay for Now (well, actually Is Everyone Hanging Out Without Me, but that's already in this list)
favorite simple living: The Life-Changing Magic of Tidying Up
best parenting book: Grace-Based Parenting
favorite non-fiction: French Kids Eat Everything
quickest read: The Mysterious Affair at Styles
Any suggestions for September's reads?