Easy & Enjoyable Poetry Tea Time in Our Homeschool
Poetry Tea Time is something we've been doing for a few months now in our homeschool and I've had a few people ask about it.
I first came across the idea of Poetry Tea Time on Instagram and through my rabbit trail found out that the idea started with Julie from Brave Writer. Of course it did, she's brilliant.
At first I didn't even want to start with poetry tea time, feeling overwhelmed and like everything had to be perfect. And while I do love perfection, I just knew if that's what it needed to be it wouldn't happen.
So, I threw the idea of perfection out of the window.
I thought I would share how our (imperfect) poetry tea time looks in case you too are feeling overwhelmed with the idea.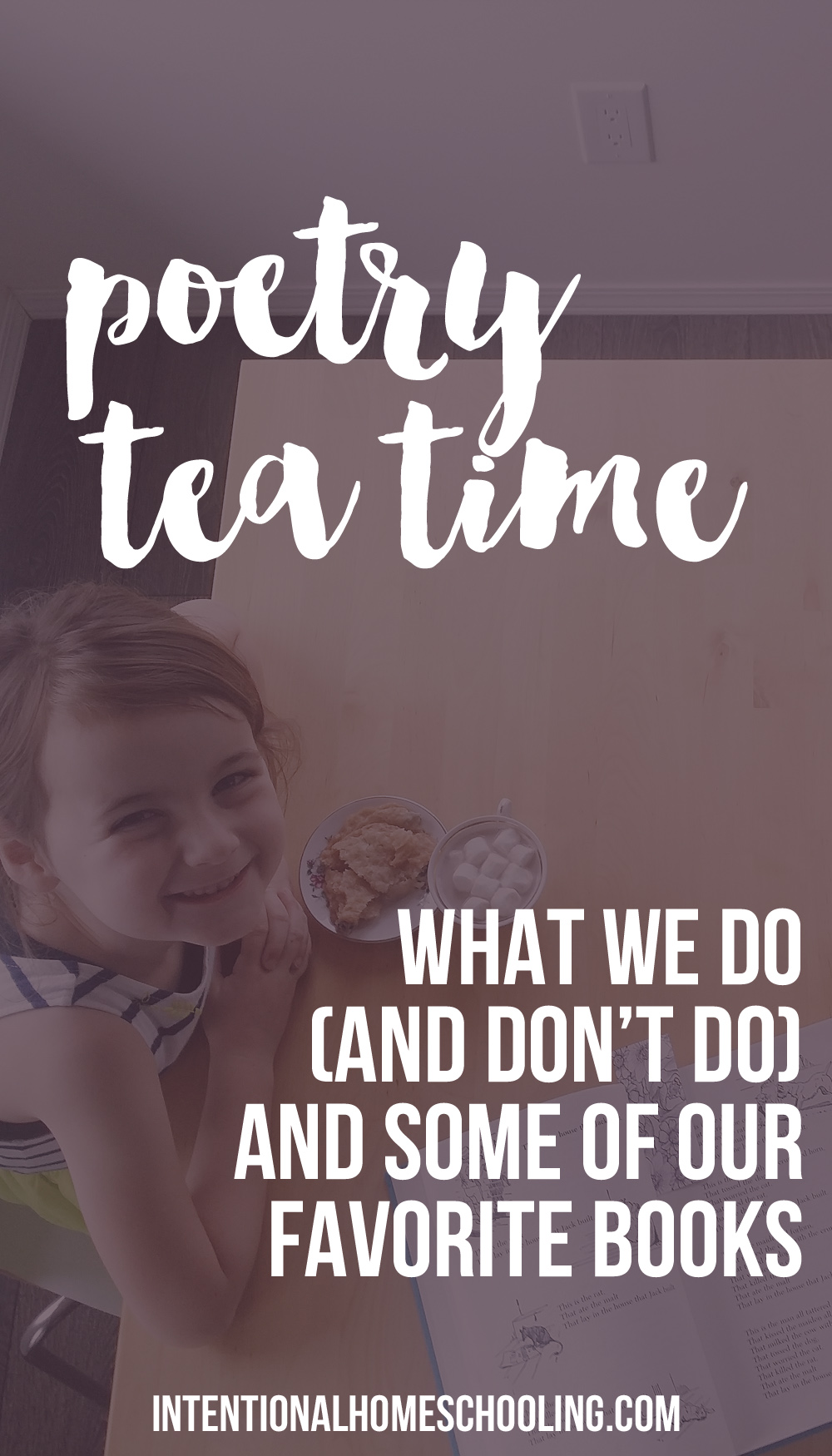 OUR (IMPERFECT)
POETRY TEA TIME
IT'S WEEKLY
Julie recommends Tuesday's for poetry tea time but Tuesday's are crazy days in our house with too much stuff on our plates already so I decided to do Wednesday. I like to do it after lunch so it's kind of our dessert after lunch (and it keeps the kids from spoiling their appetites for lunch). The kids look forward to Wednesday just for Poetry Tea Time.
WE USE A MIS-MATCHED TEA SET
I've collect a few tea things from thrift stores over the years and we use our mis-matched cups, saucers and tea pot for each PTT. The kids love using actual tea cups but seriously, don't let it keep you from doing it.
WE SERVE WHAT WE SCROUNGE UP
Some weeks we have fresh baking, other weeks the kids get chip crumbs from the bottom of the bag. I'm not above serving chocolate chips and marshmallows. It's not usually fancy but they don't care.
WE DON'T (USUALLY) SERVE TEA
*gasp*! Our poetry tea time does not always involve tea! Raeca has yet to try a tea she likes and I don't blame her, I myself only found one I like a few months ago and that's after years of trying a variety of teas. So, sometimes it's iced tea or hot chocolate, whatever we are in the mood for really.
WE READ FROM A VARIETY OF BOOKS
We usually do a combination of poetry books and nursery rhymes. We read a couple poems out of one book and then go on to another one. Raeca and I both take turns reading and she picks out the poems she wants to read. I've included some of our favorite poetry/nursery rhyme books below.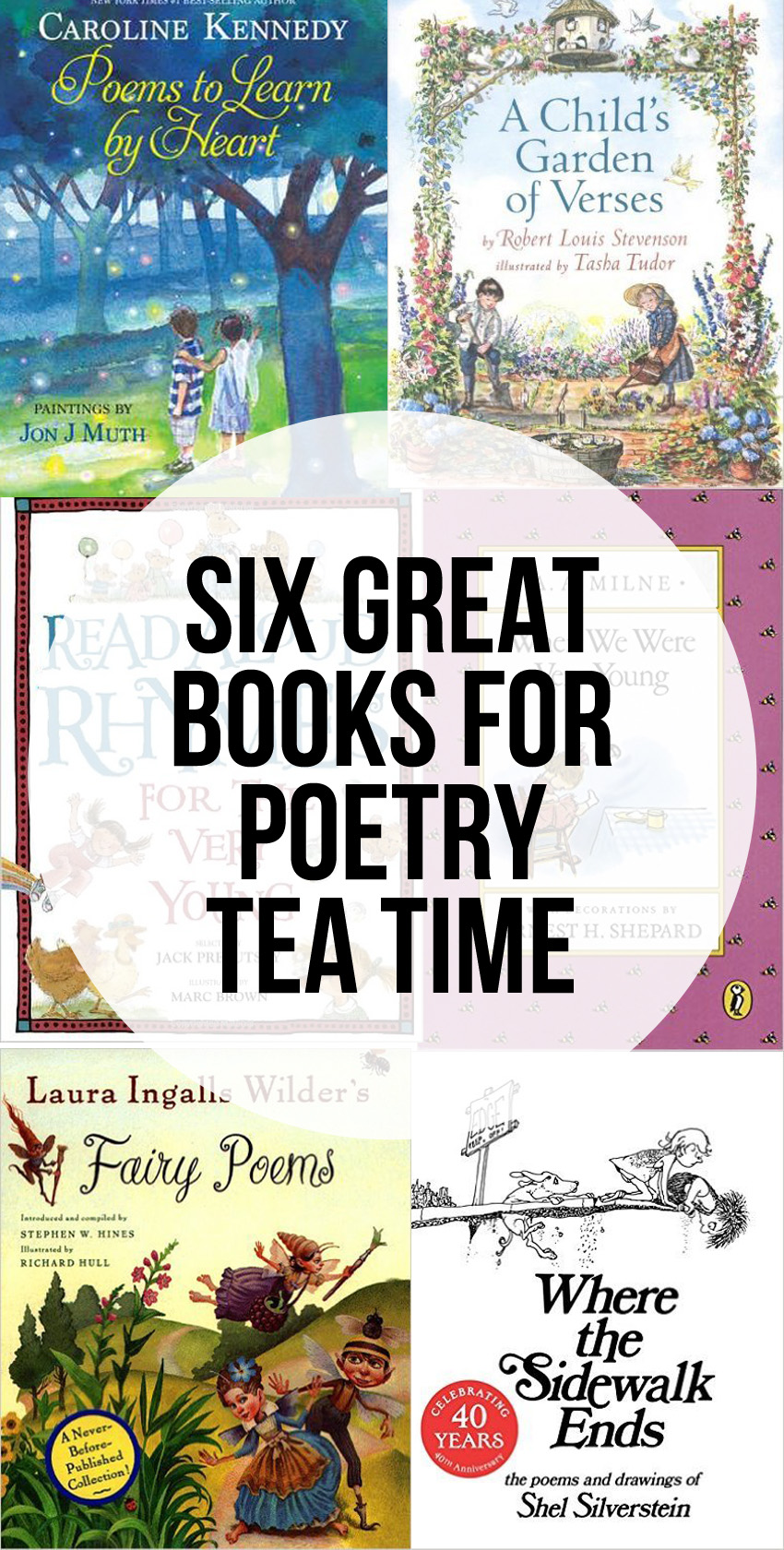 OUR FAVORITE BOOKS FOR 
POETRY TEA TIME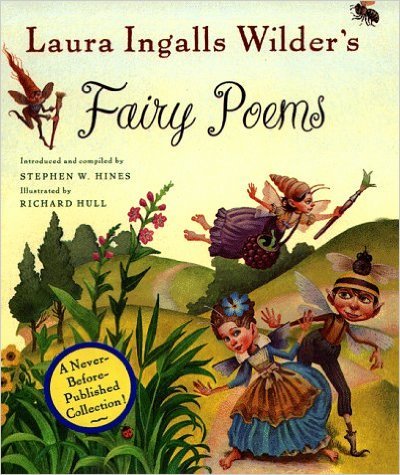 The beautiful illustrations bring the poetry to life in this beautiful gift book. Readers will delight in this never-before published collection of poems from Laura Ingalls Wilder, the beloved author of The Little House on the Prairie: Day and night, wherever we go, fairies are out dancing, painting, and creating joyous mischief for all who can see them. Laura Ingalls Wilder shares her vision of the fanciful, ethereal, and mischievous world of the "Little People" in this first-ever collection of fairy poems she wrote in 1915. Accompanied by whimsical illustrations, readers young and old will cherish this book for a lifetime.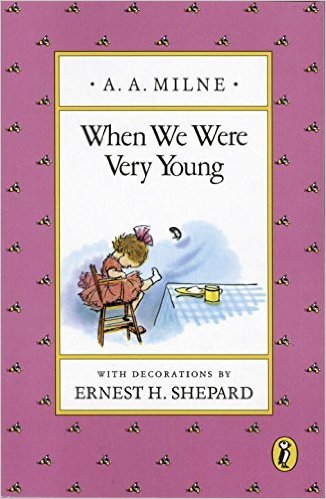 Verses full of bubbling nonsense and rhythm, written for the author's son, Christopher Robin. It is for "very small children (and for their elders who get a surreptitious joy from what is meant for their little ones)."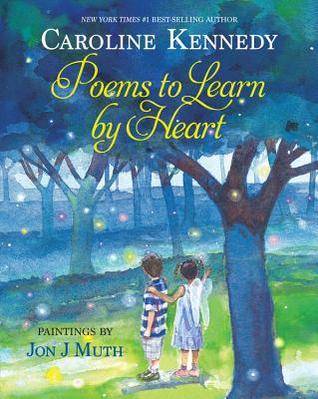 There's a poem to celebrate every moment in life-whether it's hitting a home run, watching a sunset, or laughing with your best friend. A poem is a gift of the heart that can inspire, reassure, or challenge us. Memorize it-share it-it's yours forever. In this diverse collection, a companion to her New York Times #1 best-seller A Family of Poems, Caroline Kennedy has chosen more than a hundred poems that speak to all of us: the young and young at heart, readers new to poetry and devoted fans. These poems explore deep emotions, as well as ordinary experiences. They cover the range of human experience and imagination. Divided into sections about nature, sports, monsters and fairies, friendship and family, this book is full of surprises. Each section is preceded by Caroline's thoughtful introduction reflecting her own family's engagement with and enjoyment of poetry.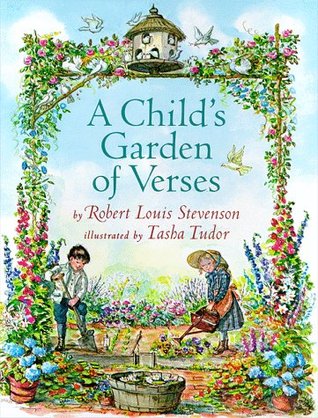 Here is a delightful look at childhood, written by master poet and storyteller Robert Louis Stevenson. In this collection of sixty-six poems, Stevenson recalls the joys of his childhood, from sailing boats down a river, to waiting for the lamplighter, to sailing off to foreign lands in his imagination. Tasha Tudor's watercolor paintings evoke a simpler time in the past, and celebrate two of the things she loves most — children and nature. Her talents are the perfect match for these inspiring poems, making this a handsome gift edition that will be cherished by families for generations.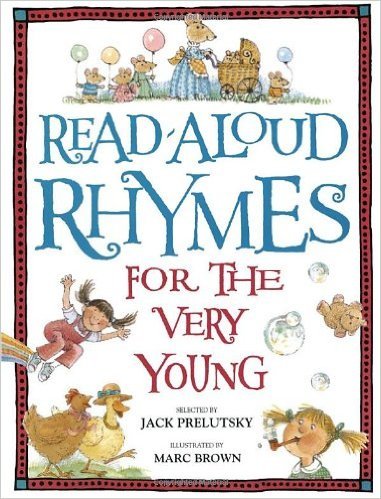 First published in 1986 and just as fresh and relevant today, this widely acclaimed, child-friendly poetry anthology is now being reissued with a striking new jacket. In his introduction to this book Jim Trelease, bestselling author of The Read-Aloud Handbook, writes, "No one better recognizes the essence of the child-poetry connection than poet and anthologist Jack Prelutsky. . . . Here are more than 200 little poems to feed little people with little attention spans to help both grow. Marc Brown's inviting illustrations add a visual dimension to the poems, which further engage young imaginations." The poems are by 119 of the best-known poets of the 20th century.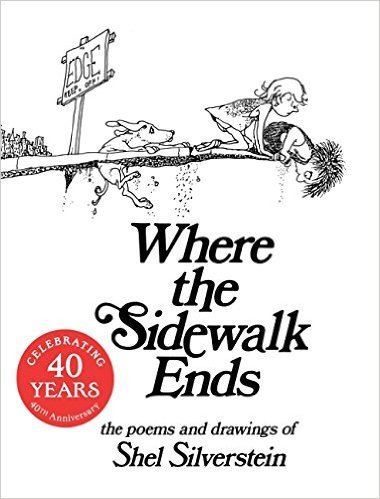 Where the sidewalk ends, Shel Silverstein's world begins. There you'll meet a boy who turns into a TV set and a girl who eats a whale. The Unicorn and the Bloath live there, and so does Sarah Cynthia Sylvia Stout who will not take the garbage out. It is a place where you wash your shadow and plant diamond gardens, a place where shoes fly, sisters are auctioned off, and crocodiles go to the dentist.