What We've Been Reading Lately – October
Did you know that writing multiple blogs can get confusing? I bet it can be confusing for those who read them both because it can get confusing for me!
Because I have a separate blog for our homeschool resources I don't share much about homeschooling here. The only problem is that there is so much overlap between our life and homeschooling and sometimes I don't know which blog I should share things on.
For the last few months I had been sharing our monthly reading wrap ups over on the homeschool blog but I decided to migrate them back over here. (You can see all the reading wrap ups here now.) Because even though I do share some of what the kids are reading and what we are reading/listening to in our homeschool, if I'm being honest these are more a documentation of what I've been reading.
Anyway, if you want to make sure to continue to get notified of the monthly reading wrap ups no matter where I post them, be sure to sign up for my bookish newsletter!
A FEW EXCUSES
My reading really dropped off this month from last month, I've got a few excuses for that!
First of all: I decided near the beginning of the month to try to read the entire Bible before the end of the year. So, I've been reading 10-20 chapters a day to be able to do that. So far I have been keeping up with it but it definitely cuts into any reading time I have.
The second reason is this: two toddlers (aka Buzz and Woody). They don't allow for a lot of reading time! Just getting my Bible reading done has been a challenge some days.
THE MOM
Okay, so what have I actually read this month? I got a few books in:
The first one I read was Hunted, it's a fairy tale retelling of Beauty and the Beast and I really enjoyed this one (except the last few pages weren't my favorite). I started listening to Sherwood afterwards (Robin Hood retelling) and I haven't really gotten into it. I haven't officially quit it, I'm kind of on the fence and am deciding if I'll continue or quit.
After that I read The Secret of Pembrooke Park. It was one of the books I wanted to read this fall from a suggestion of my newsletter subscriber, Nancy. I enjoyed the book though didn't find it creepy like she had warned.
Then I figured since it was October I needed to read an Agatha Christie so I pulled The A.B.C. Murders off of my shelf, I'm pretty sure I read this in an afternoon. It kept me on the Agatha Christie fan train, I appreciate her non-gory way of writing murder mysteries.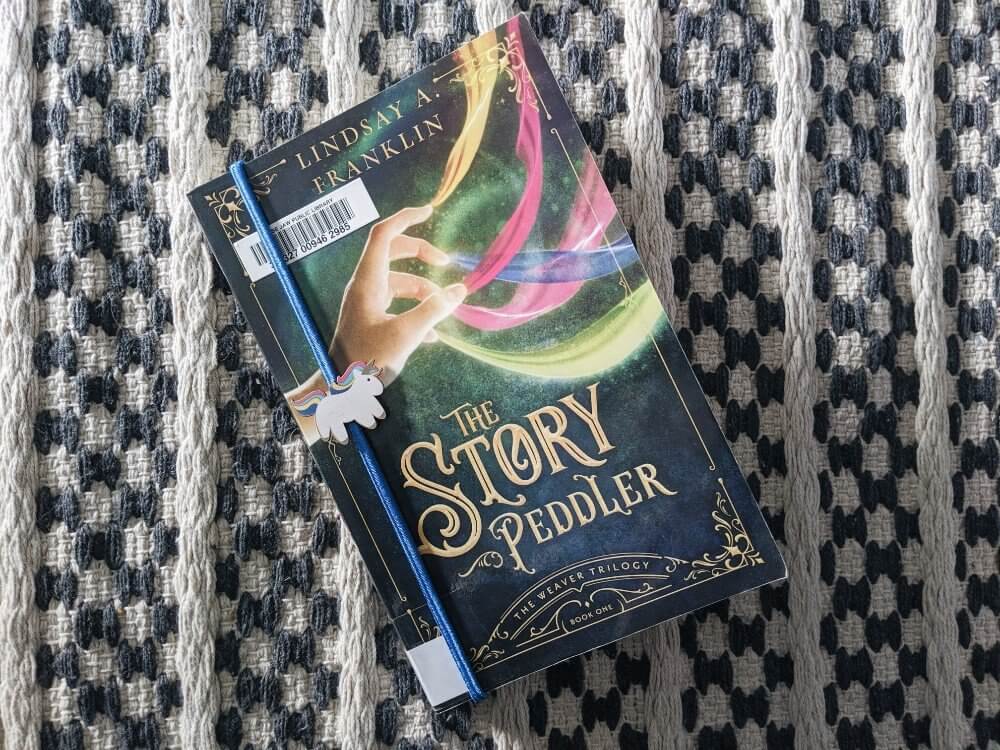 And the last book I finished this month was The Story Peddler. This is a Christian fantasy book, which has really been my genre of choice lately after a few good books in that genre in the last few months (both in August and September). It was a good book and is part of a trilogy, I'm not sure if I will continue with the rest of the books in the series or not, I generally don't like successive books as much as the first book in a series.
That's all I've finished! I did start reading Peter Nimble and His Fantastic Eyes (a middle grade fantasy) but really haven't been able to get into it so I think I will officially quit that one and go on to a different book, something I am more interested in reading right now.
THE GIRL (9)
She went on a real reading binge at the beginning of the month and read a number of the Baby-Sitter's Club graphic novels as well as a ton of the various different kinds of Stilton books.
I'm looking for some different series' for her to get into, any ideas? I was thinking maybe the Mandie books, we have a few of them and I think she's only read one so far.
THE BOY (6)
He's been reading some fun books this month, some of which have been a little below his reading level but have been great at building confidence, such as the Cat the Cat books.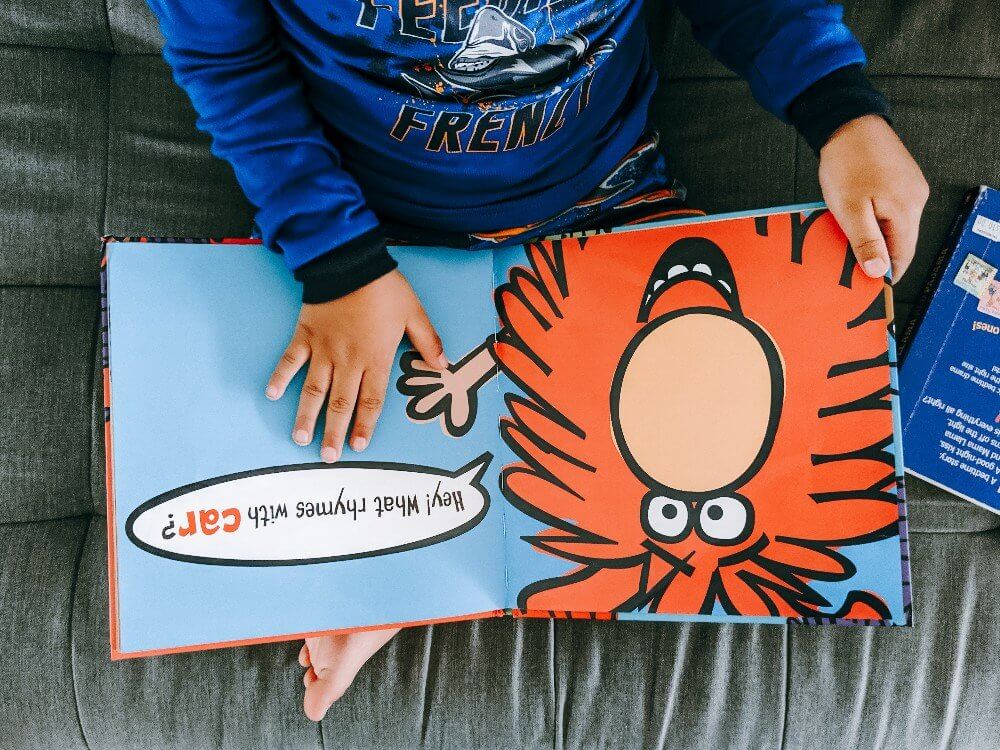 THE TODDLERS (3 & 1)
The most requested books by the toddlers so far have been Rhyming Dust Bunnies., Up, Up, Down and Llama Llama Red Pajama.
THE AUDIOBOOKS
We have been listening to The Vanderbeekers of 141st Street at lunch (yes, even with toddlers!) and then at supper we have started the third Wingfeather book: The Monster in the Hallows. We've been listening to both of these for free thanks to the free Scribd trial.
Any suggestions for what we should read in the next month?
If you haven't already, be sure to sign up for the book-ish newsletter!