Ten Signs Homeschooling May Be A Good Option For Your Family
I've admitted this before, but I really did not have the best impression of homeschoolers growing up. First of all, there was hardly anyone that I knew that did it. And second, those that I did know were weird!
These days I think there are some homeschoolers out there that are really changing the stereotype and more and more people seem interested in doing it. I've had a number of people mention to me in the last few months that the thought of homeschooling has been something that has either crossed their minds or is something that they are seriously considering. So I thought this post would be a fun one to share.
Just a disclaimer: I don't believe that everyone out there needs to homeschool, and this is definitely not me saying you need to do it, but if you have been thinking about homeschooling at all hopefully this post will be helpful to you.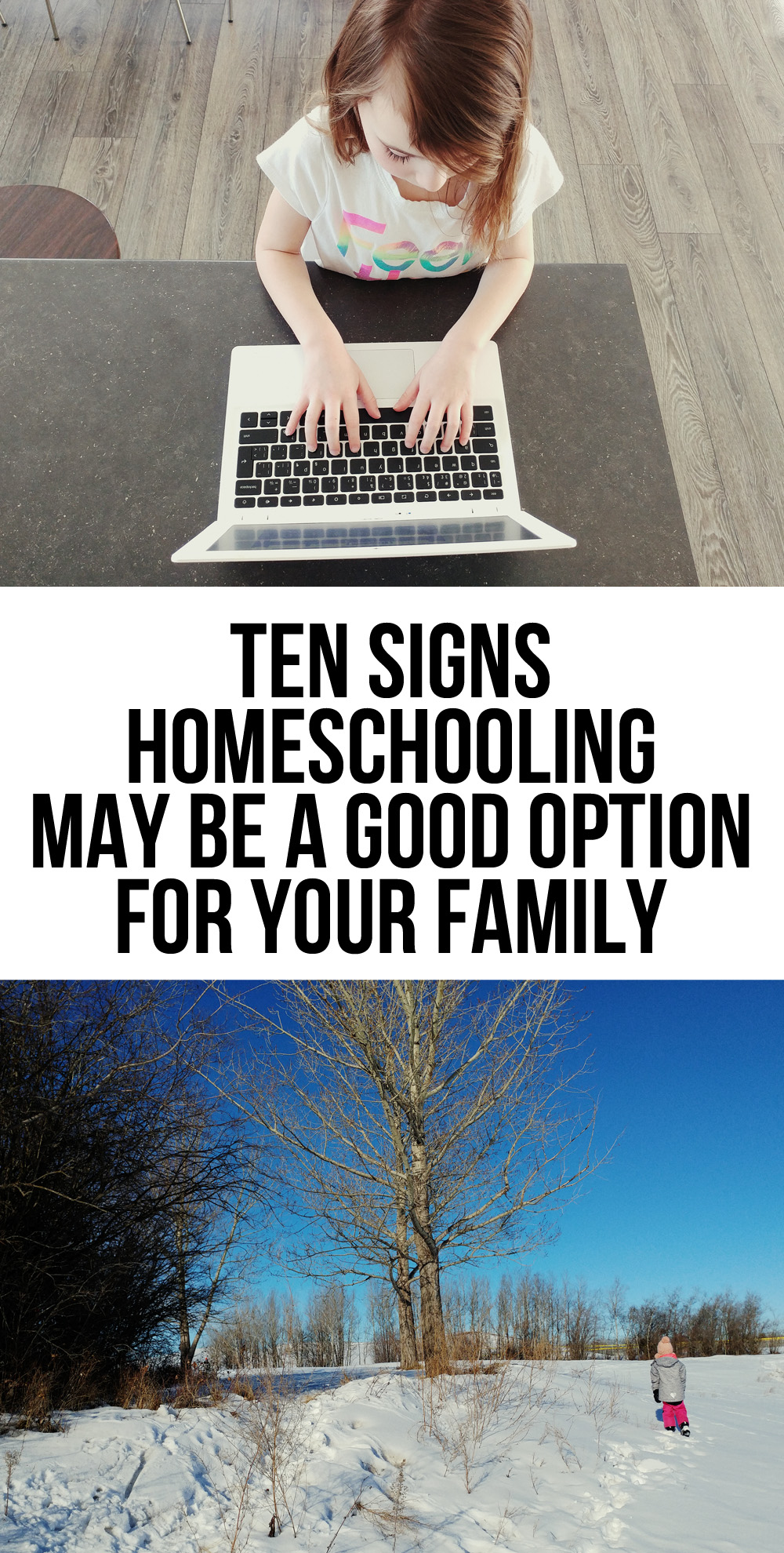 HOMESCHOOLING MAY BE A GOOD OPTION FOR YOUR FAMILY IF . . .
HAVING A CLOSE KNIT FAMILY IS A PRIORITY
YOU WANT YOUR CHILDREN TO HAVE GOOD SIBLING RELATIONSHIPS
I'm grouping these two together because they are so similar. This has been one of the biggest and most surprising benefits from our homeschooling thus far. My kids are getting along better than ever and they play for hours together each day! Plus, I find myself getting less frustrated and annoyed with them than when Raeca was in school.
YOU LOVE LEARNING AND WANT TO PASS THAT ON TO YOUR CHILDREN
One of my worst subjects in school and yet one I am most excited to teach is history. I'm excited to learn it along side my children in a format that I was not taught in school. I'm also hoping my love for travel will rub off on them (it seems to so far) and hopefully they can learn a whole lot more about geography than I ever did in school (which should be easy since all that I learned about geography was: nothing).
YOUR CHILD HAS HEALTH PROBLEMS
For kids that are on special diets or have other health concerns it can be nice to teach them at home so you can control/monitor what they are eating, stay away from the germ station that school is, and if you've had a rough night from sickness or whatever you can take it easy, do school in pajamas, start late, or just skip the day and pick up where you left off the next day.
YOU VALUE A FLEXIBLE SCHEDULE
Homeschooling is so good if you want a flexible schedule. You can homeschool year round, follow the school calendar, do six weeks on and one week off, ETC.
If you find your kids focus and learn better at a different time of day you can adjust your school time around that. Recently I realized that my kids play so well in the mornings but things start to break down in the afternoons so I finally had a light bulb moment and a few weeks ago we started doing school in the afternoons. Now as soon as they are done eating breakfast they go off and play and I don't have to feel bad for interrupting they great play time to do some intentional learning. And then after lunch when they are in need for more structure we can do a little sit down learning.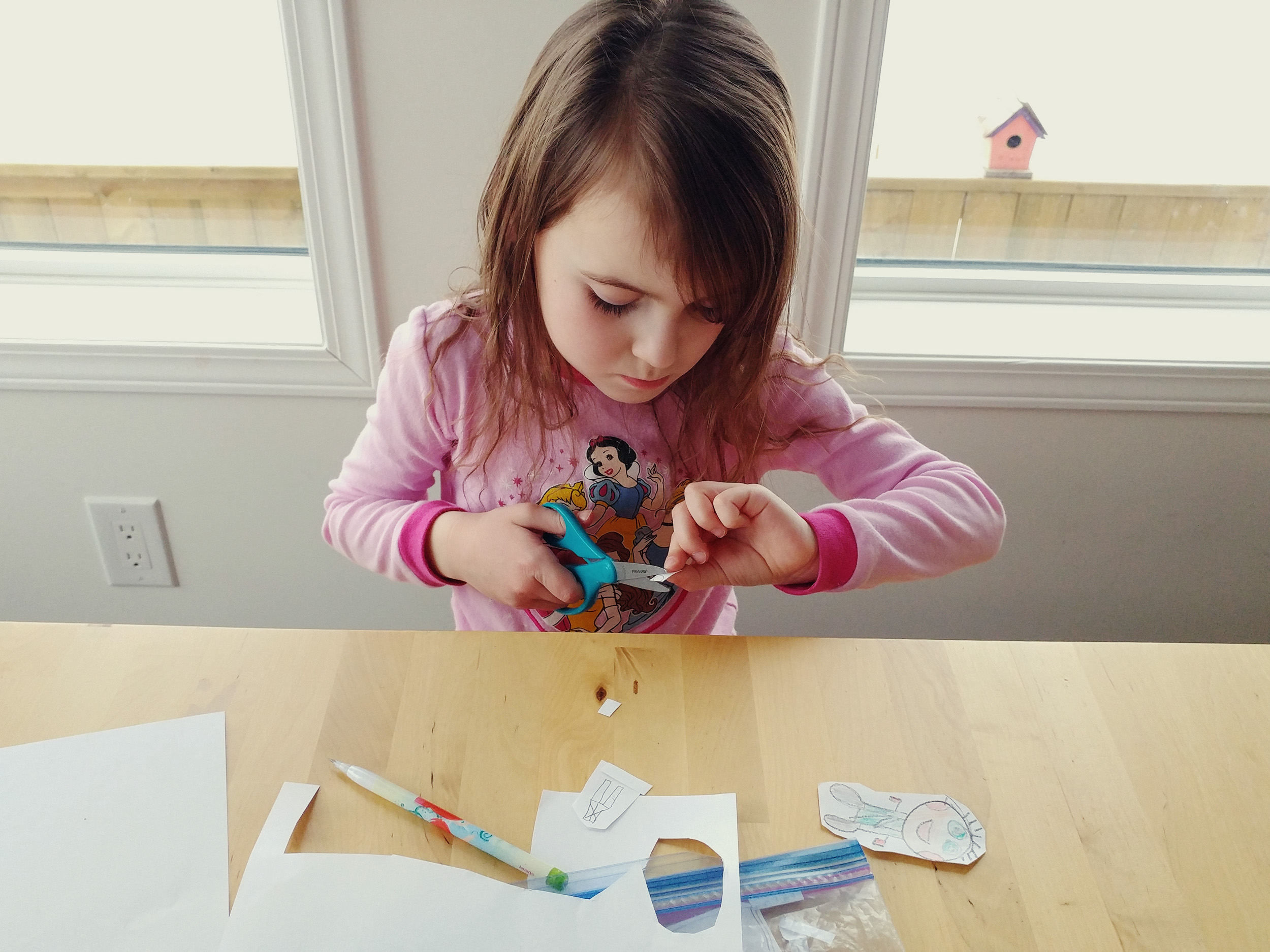 YOU PLAN ON TRAVELING
Everyone knows the best time to travel is when the kids are in school (cause, cheap flights!) with homeschooling you can get your work in before your trip, take it along, or just make your trip your school and learn all you can about where you are going.
YOUR CHILD HAS LOTS OF HOMEWORK EACH NIGHT
A child should really not have an hour or more of homework each night. In the elementary grades children really shouldn't be coming home with any homework at all (with the exception that they should read at home, but that's only added in as homework because it wasn't happening naturally at home). If your child is in elementary and is consistently doing homework each night it can be a sign to a few things: either they are not catching on as fast as the rest of the class, and because no one can work one on one with them all day they are being sent home with work to catch up on, or the teacher believes that homework is a necessary item (it's not). (There is also the option that your child is not paying attention or goofing off in class and if this is the case you are probably already aware of it.)
Studies have shown that elementary students only spend 15 minutes of every hour actually working and learning. In elementary the homeschool day should only last 1-3 hours, the same amount of time a lot of kids are spending on their homework after being in school for six hours! So why make them spend 7-9 hours doing "school" when you can bring it down to 1-3 hours and they can spend all that free time reading, following their interests or just being creative!
YOUR CHILDREN LEARN BEST OUTSIDE OF REGULAR SCHOOL HOURS
YOUR CHILDREN LEARN BEST BY HANDS-ON LEARNING
I'm grouping these two together because ultimately it comes down to being able to design a learning environment that will help your child thrive. Even if you have ten children you still have a better student to teach ratio than almost every single classroom in North America. You know your child best and while there will definitely be some trial and error you can work to create the best learning experience for them and their strengths, weaknesses and quirks.
YOUR CHILD HAS INTERESTS YOU WANT TO LET THEM FOLLOW
I have found that the best learning has come on subjects my children are interested in. When I discover a topic they love we can set aside the rest of the "plan" for a later time and just spend time learning about that specific topic. Those are the things they really remember anyway and I love having the freedom to follow their interests.
BONUS: YOU WANT TO FOSTER CREATIVITY IN YOUR CHILDREN
I value creativity and imagination and I love I can help develop them by giving my kids time to do creative things, like spend hours creating paper dolls (and paper beds, and food, and toys, etc).
I am sure I missed a few reasons on here but hopefully if you've already been contemplating the idea of homeschooling this list helps you a bit.
If you are in the consideration phase or already homeschooling I would love for you to leave a comment and share your main reasons for homeschooling (or wanting to).