Tomorrow marks five years since a South African judge ruled in favor of Ephraim joining our family.
I cannot believe it has been five years already!
That chubby eighteen month old has grown into a hilarious six and a half year old.
When we first got our referral for him one of the words they used to describe his personality was "lively" and other than the first week of being with us where he was incredibly quiet the liveliness hasn't stopped.
He will do anything to make people laugh.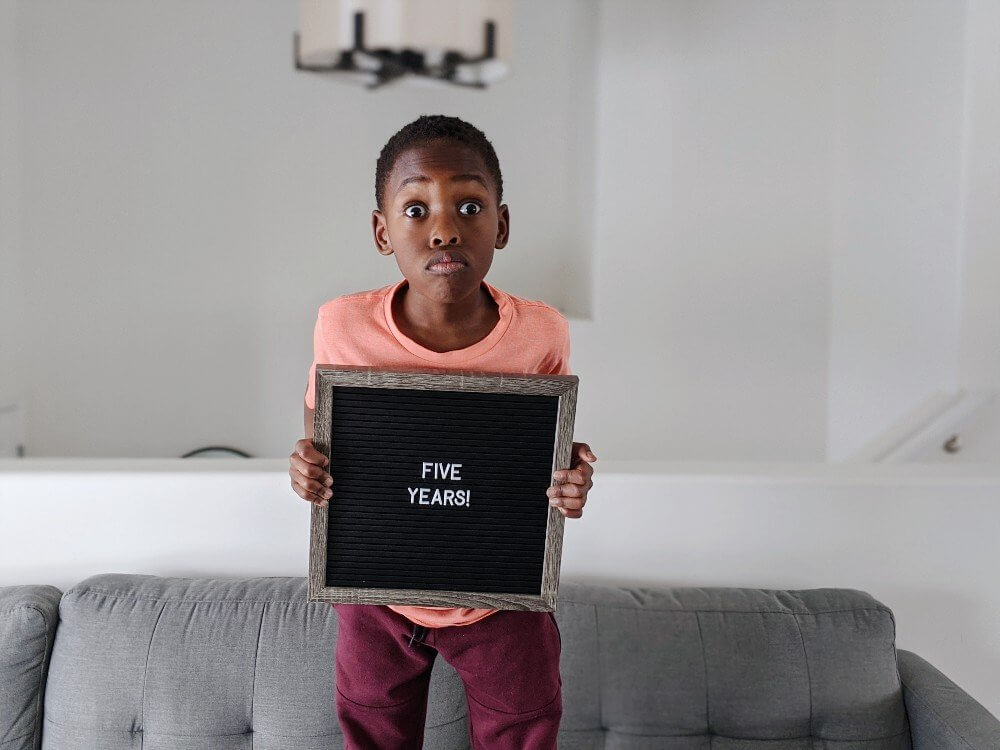 When I look back on our adoption timeline and the ups and downs, and apparent brick walls, I am just in awe that through it all God was directing us to this boy in particular.
As a fairly Type A personality married to someone who is also quite Type A, it's hard to imagine our genes ever producing a child with Ephraim's personality.
I can't imagine life without him and his big smile.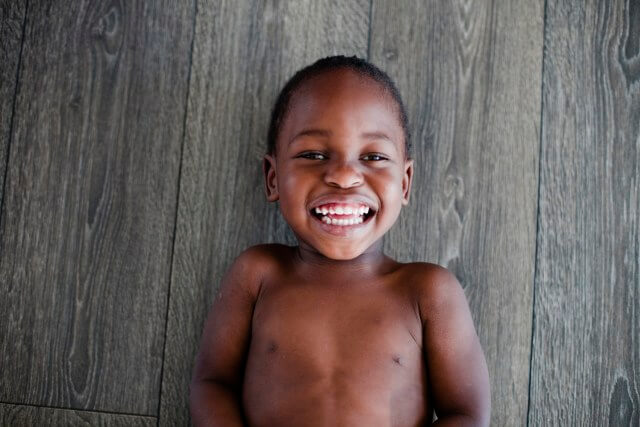 Ephraim at two and a half – one year post-adoption.
SOME OF THE HARDER MOMENTS IN THE LAST FIVE YEARS
+ numerous febrile seizures and a couple trips in the ambulance as a result of some of his being atypical.
+ eye surgery – I mean, it was very helpful and I glad he had it but watching your child go through surgery is never fun as a parent.
+ he had something like six bouts of tonsillitis in a year.
+ not being able to give him any information on his birth parents, I know I would be curious if I was him and I wish I could tell him about them.
So yeah, most of the hard moments have pretty much all been medical related and his immune system seems to have improved quite a bit even in the last year so hopefully we can stay away from the doctor for awhile.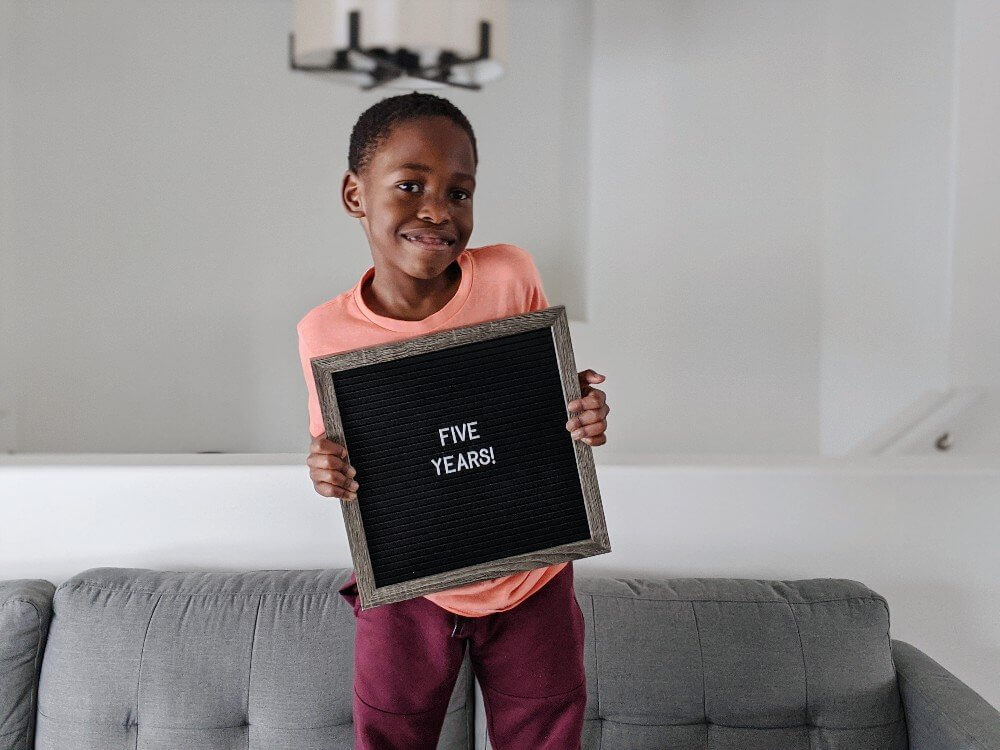 SOME OF THE HIGHLIGHTS OF THE LAST FIVE YEARS
+ snuggling with him each morning.
+ seeing his huge smile and infectious personality.
+ seeing his heart and compassion for our foster children.
+ watching him do things he was originally scared of and then loving it (like going down a water slide alone).
+ how he never meets a stranger, when I mentioned that to him one time he said, "Well, I just like everybody!"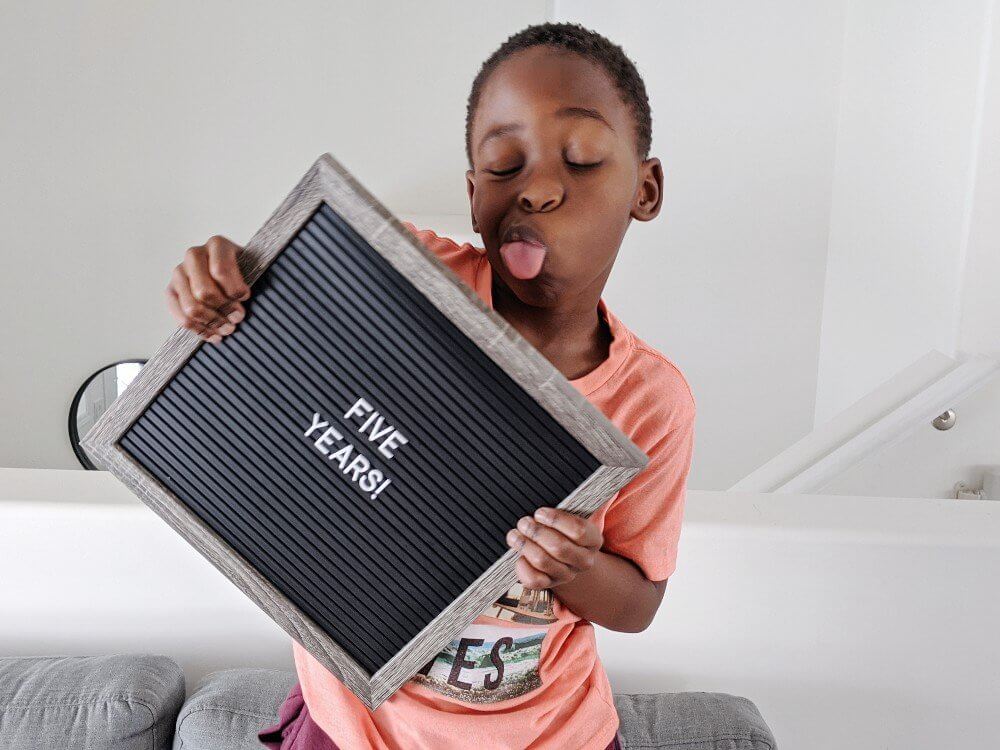 Four years ago I made a video with a ton of pictures from his first year with us, if you want to see photos of us picking him up in South Africa and just photos of him as a chubby one and two year old, here you go:
I am thankful for this fun loving boy each and every day!