Different Ways to Set Up a Prayer Journal
I've kept a prayer journal for a number of years though the exact layout/"system" I use has varied over time so I thought I would share a few different ways I've laid out my prayer journal.
I find that writing down things I am praying for helps me to remember it. If a prayer request comes up I try to write it in my prayer journal as soon as I can otherwise I will forget it. I know many people don't keep a prayer journal or list of things they are praying for, they must just have better memories than I do (it wouldn't take much).
Unfortunately, for those who are visual learners I won't be sharing snapshots inside the actual prayer portion of my journals because their is too much personal stuff in there (my own and other people's) so I will try to explain each as best as I can.
Honestly, I struggle with sharing these kind of posts because I don't want it to come across like I think I'm sharing this because I've got it all together and everyone should copy me. That's not it at.all. I just wanted to share what I've been doing in case it helps and encourages others out there. Also, because I would like to hear how you all keep your prayer journals!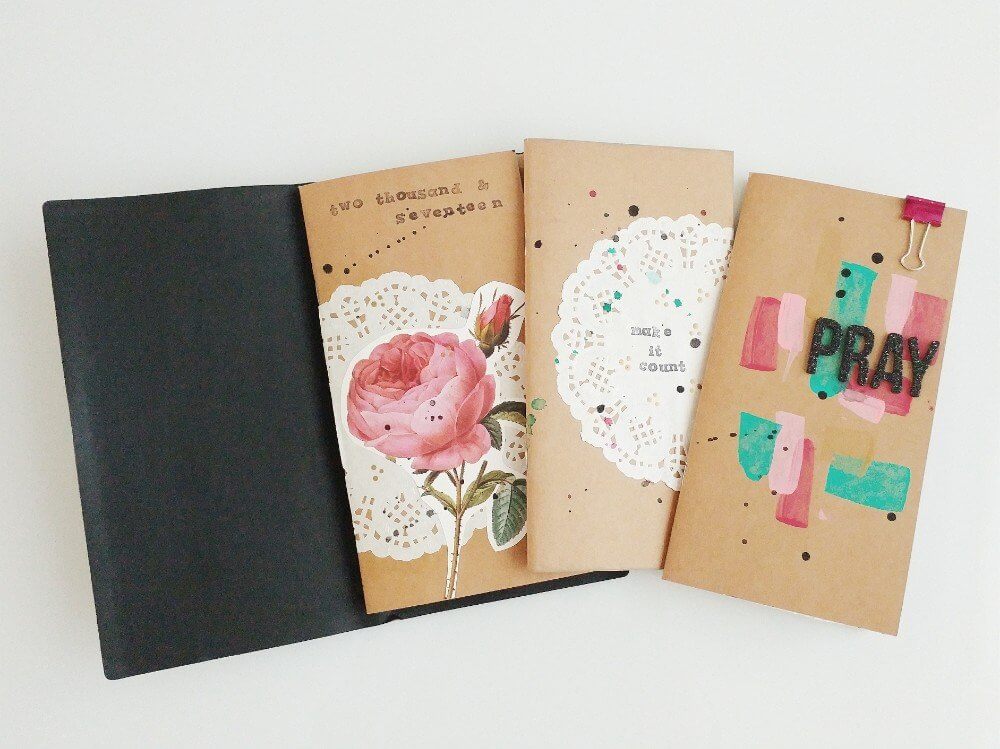 NOTEBOOK, BINDER, ETC. WHAT TO USE?
I have used everything from a traveler's notebook, a composition notebook, a binder and more over the years. The physical format doesn't really matter, all of the ideas I am going to use can be done with any of them. The only thing to keep in mind is where you want to store your prayer journal and if it is something you wan to take with you, if you want to have it in your purse a big item like a binder may not be the best option.
I have even for a time used my phone as my prayer journal. There is a pretty good app called PrayerMate that I like but ultimately for me I prefer writing things down instead of keeping them in my phone.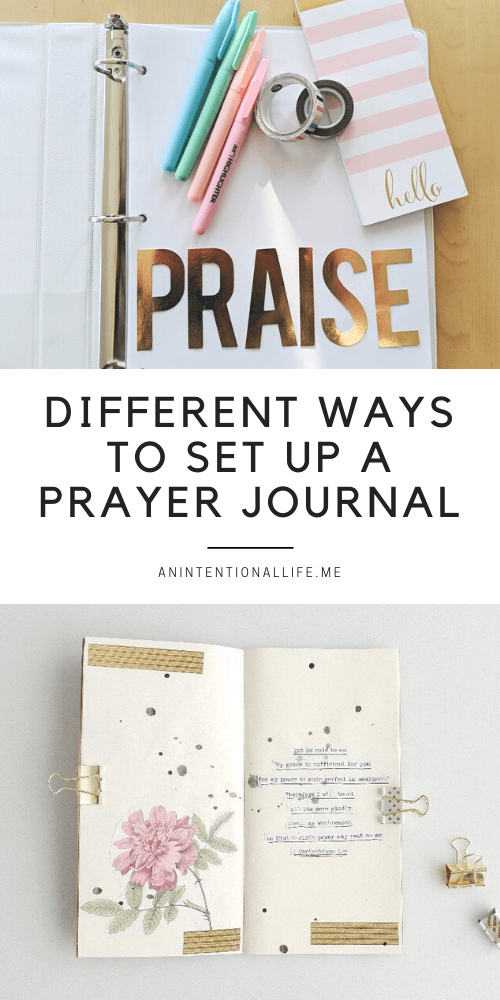 Different Ways to Set Up a Prayer Journal
MONTHLY PRAYER & PRAISE
I find this one to be the easiest format and one I default to in seasons of overwhelm because it is quite simple.
Every month I start a new page that says The Month Prayer and The Month Praise and then I just start listing things under each title. When something on the prayer side gets answered I'll usually indicate that and often move it over to the praise section.
The downside I've found of this format is that it can be easy to get stuck on the "prayer" side and just constantly be asking for stuff so I need to be intentional on the "praise" side and give thought to the things I am thankful for.
When the month is over I take all the items I am still praying for and move them on to the next month's list.
DAYS OF THE WEEK
I think I originally watched a video on this idea years ago. I find it to be a good format if you have a lot of people you want to pray for on a regular basis, like if you are a teacher and want to prayer for each of the students you teach.
For this prayer journal format you would divide your journal into daily spreads, labeling each spread a day of the week and then you would go in and write down all the names of people and different things you are praying for throughout the days. And then each day you'd open up to the applicable day and pray through those items.
So for example, let's say you put your pastors, Sunday school teachers and Bob & Susie on your Sunday spread, that means every Sunday you'll be praying for them and everything else you have on your Sunday spread.
This way everything/everyone gets prayed for once a week.
If you have something you wanted to pray for each day you could put them on every day of the week or what I chose to do was have a "daily" list which I prayed through before going on to the day of the week spread.
JOURNAL FORMAT
Another way to use your prayer journal is just to write out your prayer every day. It's like writing a letter every day. I do enjoy doing this, I find it so much easier to make it more of a conversation as opposed to feeling like I am coming to God with a checklist for Him to deal with.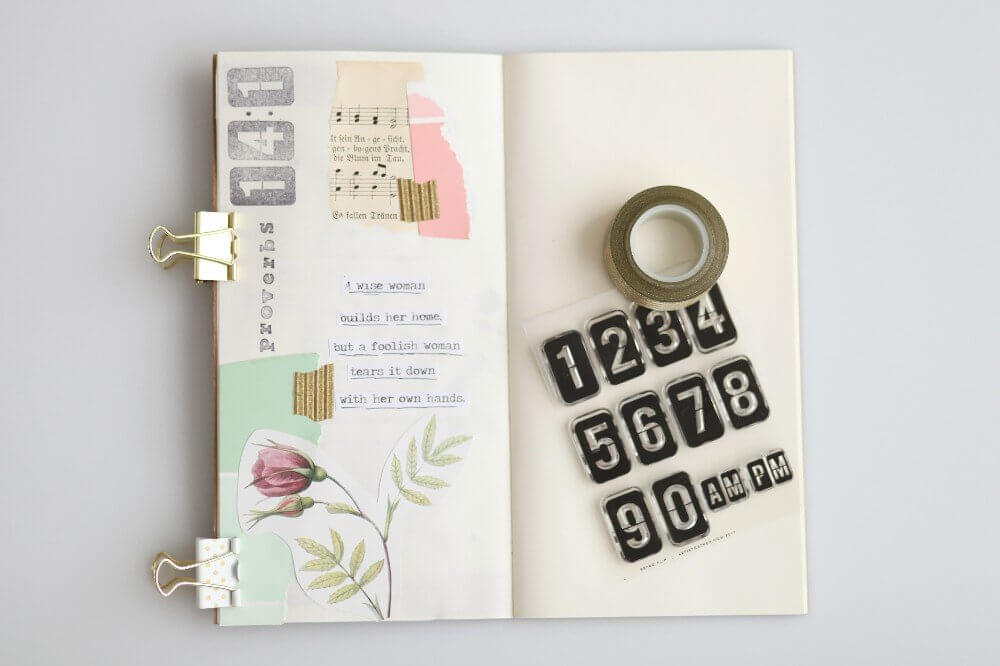 PRAISE
No matter what format I use for my prayer journal I like to have a dedicated section for praise.
I like to write out verses, sometimes I make it fancy and other times I just write them with my messy writing.
I also make a point of going through all that I have been praying for lately and giving praise for those that have been answered.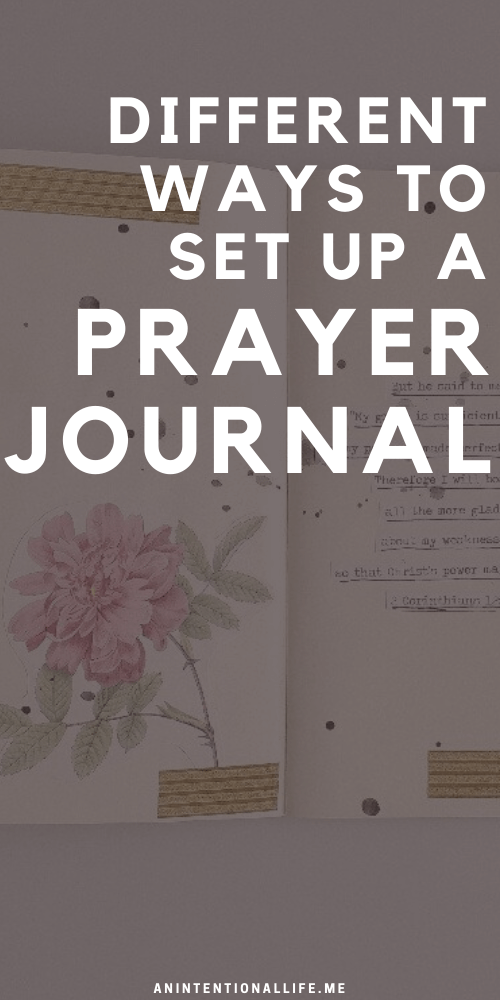 And there you have it, those are a few ways I have set up my prayer journals over the years. If you keep a prayer journal/binder/etc I would love to hear how you set it up!