For the last few years I've been setting some reading goals for myself.
This last year I wanted to track my goals better so I created some printables and it was really good to have that visual reminder of the goals I had set!
I had a request to share the printables I made, hence this post . . .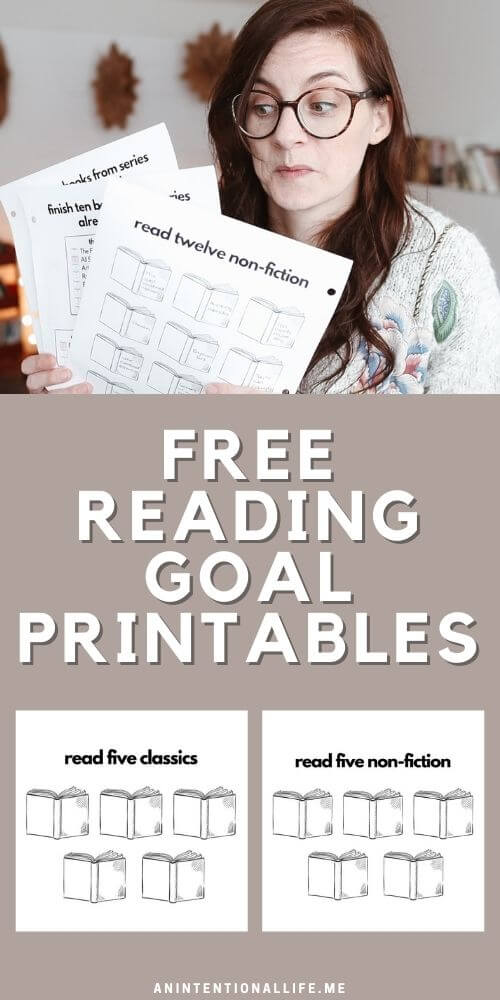 I did just recently do a recap of how my ten reading goals went from last year, you can check out that video here:
Also, if you like books and book-ish things, I would love for you to follow me on Instagram and/or YouTube!
Two of the goals I had made for myself last year were to read twelve non-fiction and five classics and I ended up blowing those goals out of the water, but wanted to share those printables with you.
On the flip side I also made one with twelve classics and five non-fiction in case that's more your style.
Just click on the image to get the download file!
What kind of reading goals are you setting this year?