Homeschool Week in Review – Volume 11
One of the nice things about homeschooling is that we can follow our interests, both the kids' and mine.
Since I've been reading a few science fiction books this month (Skyward, Starsight and The Martian) I was feeling very space-y and decided it was officially time we learned about space!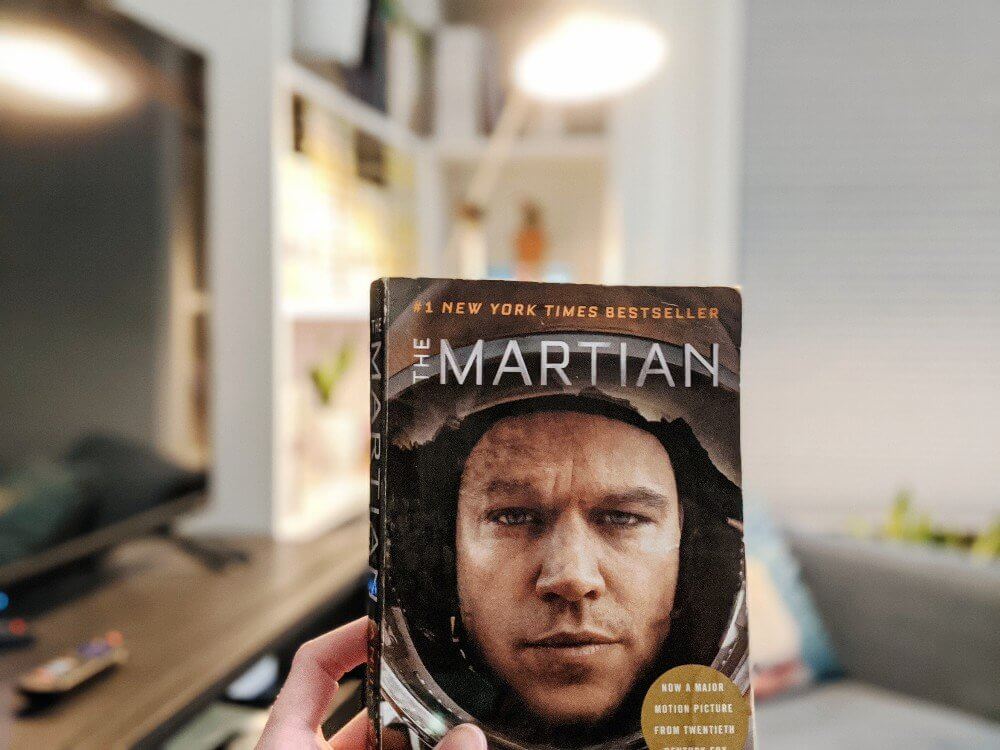 This week we just used the resources we had on hand but I have requested a number of space books from the library that will hopefully arrive shortly and we can use to dig deeper into our unit over the next few weeks.
If you have any space resources you would recommend I would love to hear them!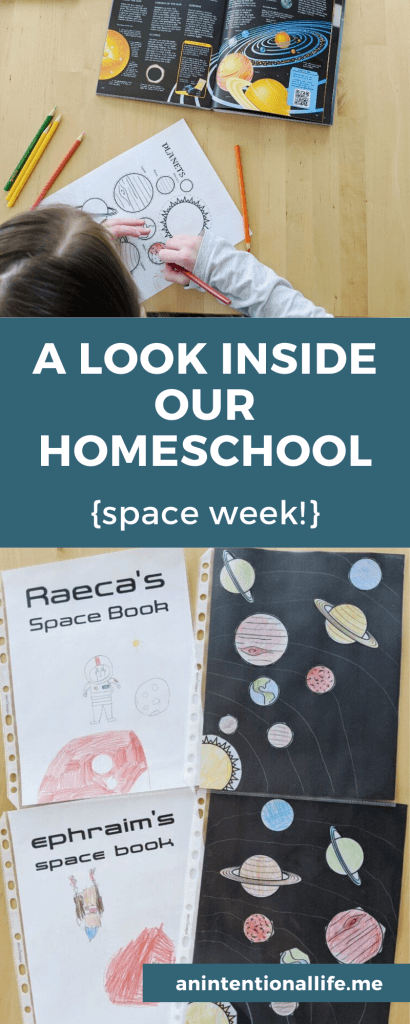 OUR HOMESCHOOL WEEK IN REVIEW
For reference, here's the low down on the kids:
Raeca – she's 9 and in grade 4
Ephraim – he's 6 and in grade 1
R2D2 – he's 17 months (he came to our family via foster care this month)
Here's a recap of our week and space unit so far:
+ the kids are making space books, so we started out with cover pages: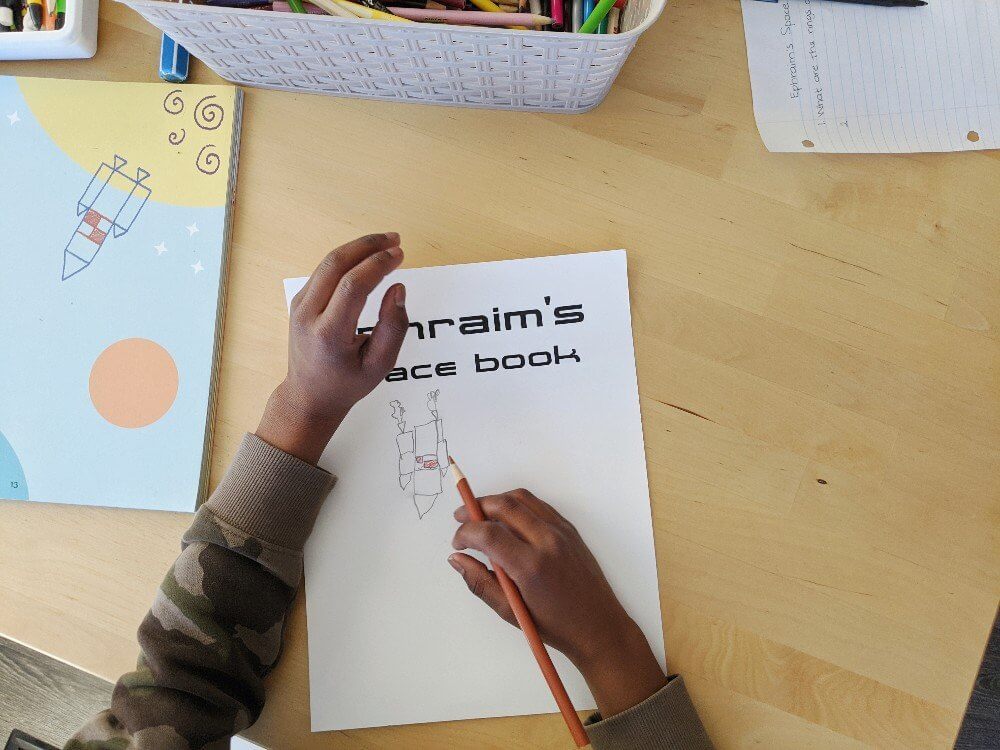 + we also created paper solar systems, we used a free printable I found online and then glued the planets onto black construction paper and drew each planet's orbit. We still need to label the planets yet.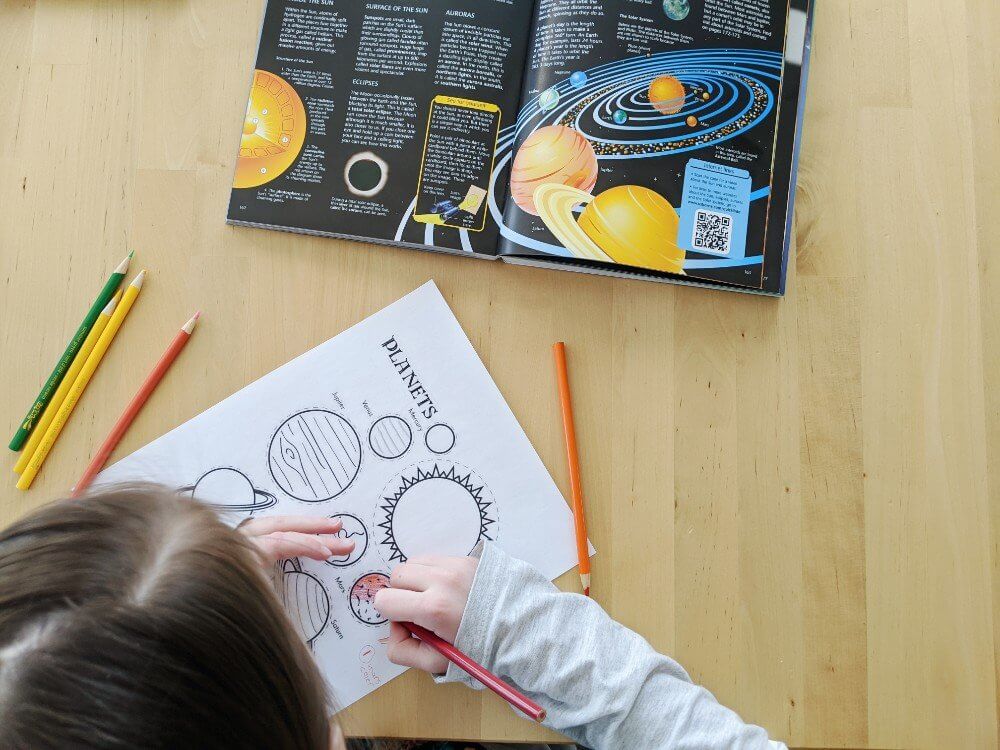 + for their cover pages they each looked out of a different Usborne step-by-step drawing book, Raeca used this one and Ephraim used this one.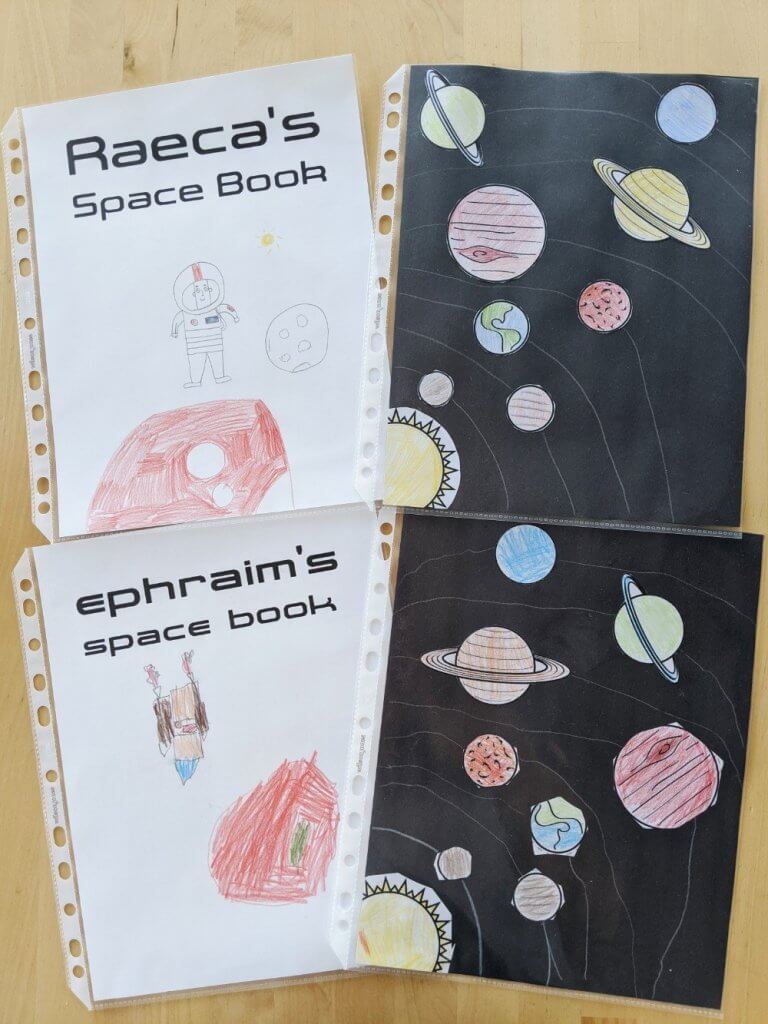 + we watched a few space shows, including one from The Magic School Bus as well as The Cat in the Hat Knows a Lot About That.
+ the kids also used their free play time to make up some kind of space imaginative game, here's Ephraim's space outfit (complete with a Black Panther mask, Storm Trooper costume and a backpack):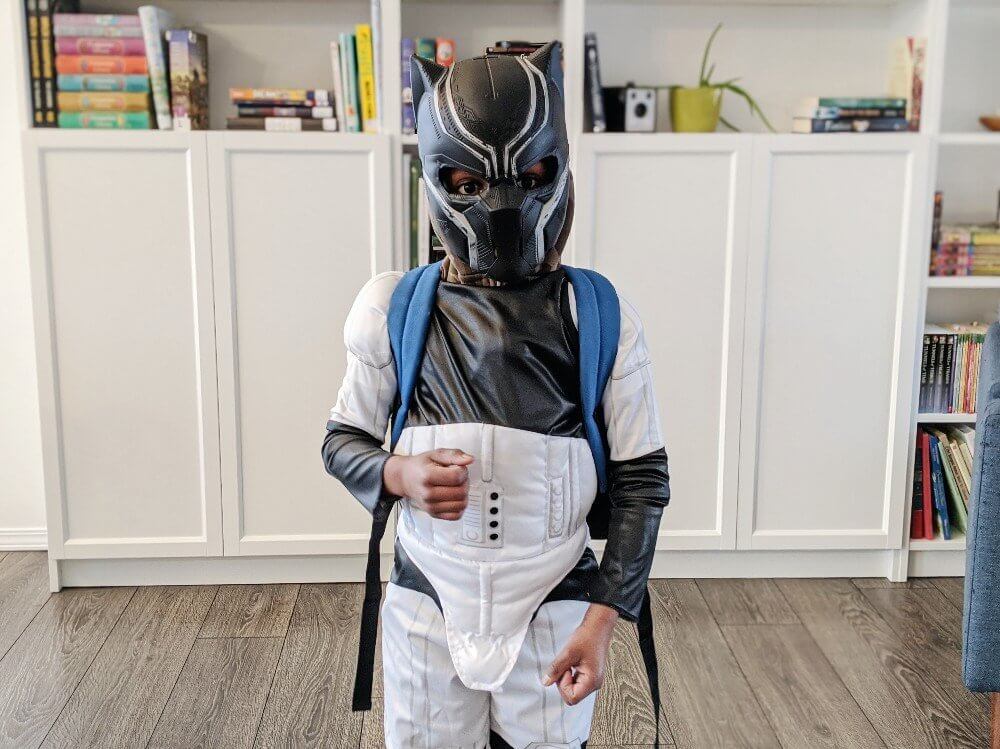 + on the weekend we went to a model train show (my personal highlight was seeing an overweight guy with a shirt that said "I hang out with models." with a picture of a model train on it 🤣). The kids loved all the trains, this is our second year going to the train show and they always talk about it for so long afterwards.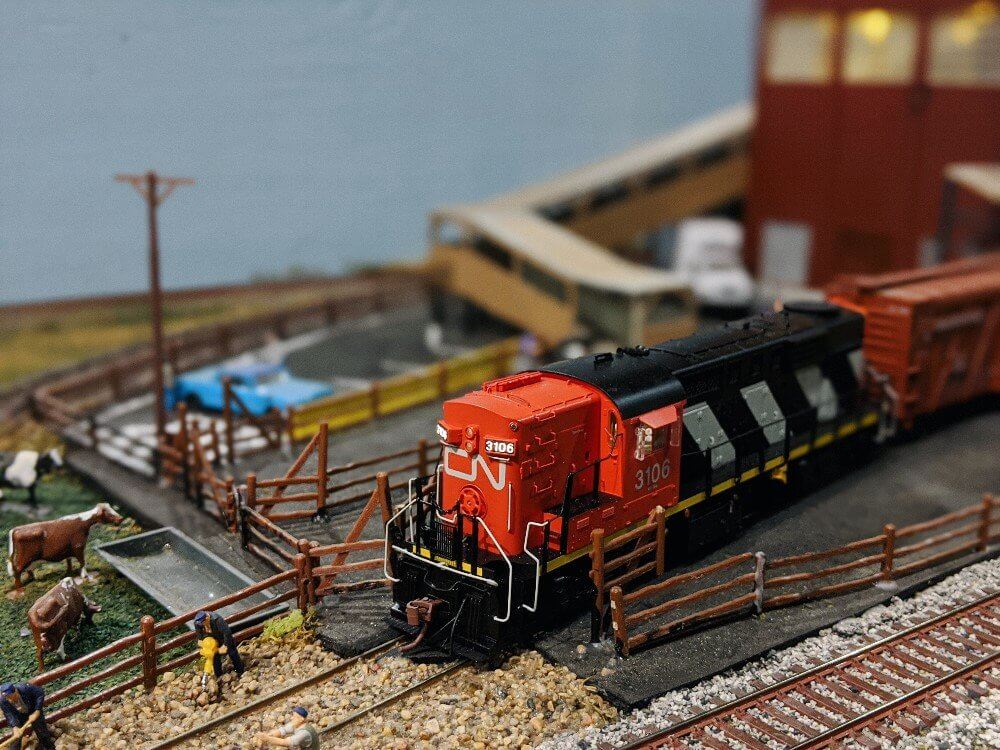 + at the train show there was also a lot of Lego, a good portion of it was Lego trains but there was other random Lego stuff, of course I had to take a shot of this scene from The Martian, it was perfectly fitting for this week!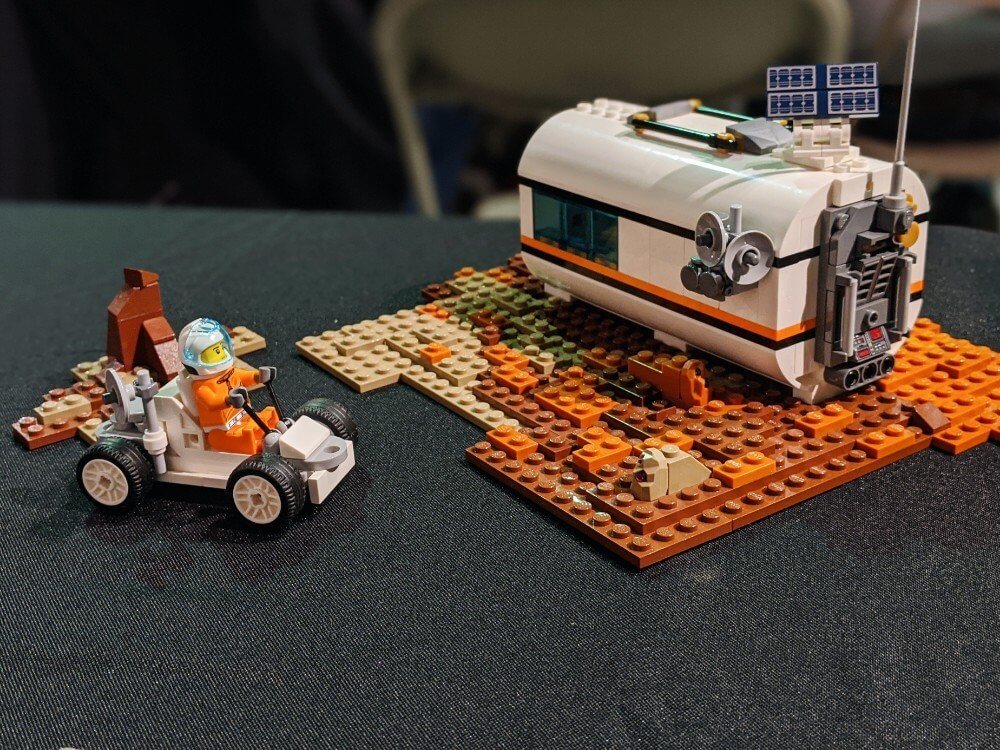 + in non-space learning this week we finished listening to The Cricket in Times Square and started Wonder. I have been waiting to read Wonder with them for the last few years and I finally feel like now is the right time with their ages.
+ we're also still listening to The Warden and The Wolf King at supper, I think we're almost halfway through.
+ in other reading news, on the weekend Ephraim suddenly decided to read The Littles – the boy that is adamant that he can't read picture books decided to read a chapter book! In less than 24 hours he had 3/11 chapters read. This is huge!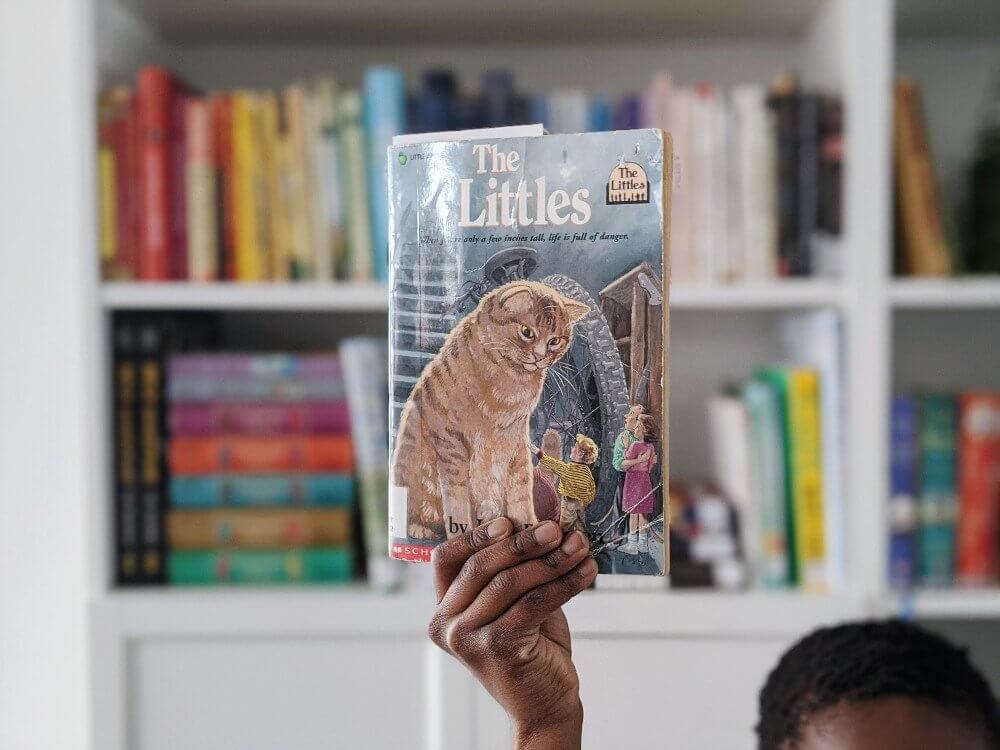 Do you have any good space resources you would recommend? Any suggestions to which books we should read/listen to next?