This month I decided to go with a bugs and insects theme for the monthly book list!
We are observing bugs all spring, summer and fall long but since I'm currently wrapping up my nature resource month over on Instagram (you can view the links to all the resources here), I was feeling extra nature-y and thought this would be a good theme for this month's book list.
The only problem about this list is that it could have been much, much, much longer. I may come back and add more books to it over time but I wanted to start out with some of our favorites and as we get new favorites on the topic I'll add them in.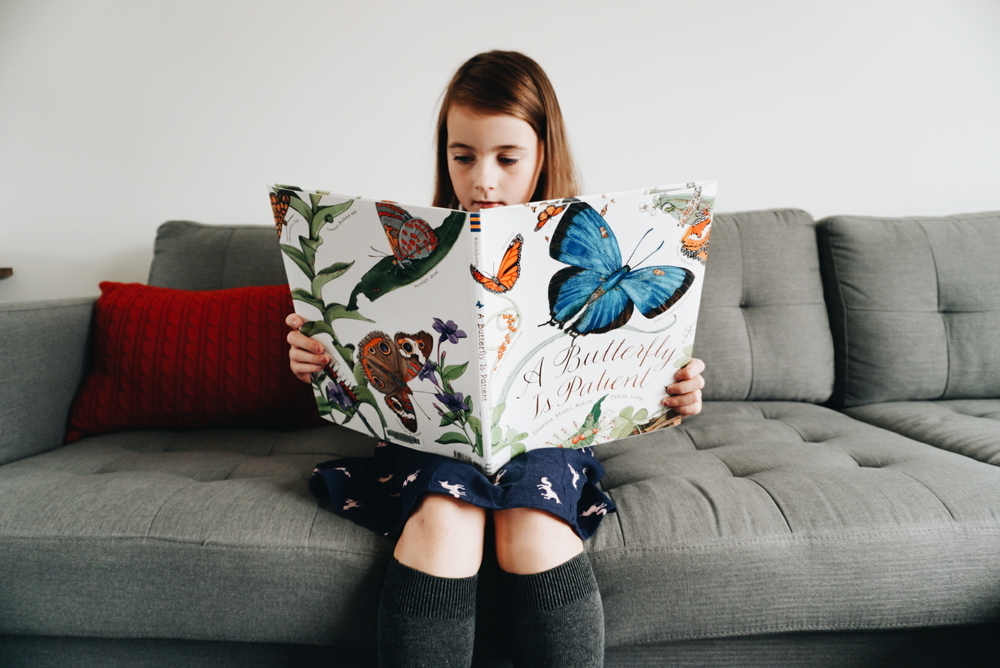 Normally for my monthly book lists the books on the list are picture books, and while I do have some strictly picture books on this list (a couple), they are more the informative picture book this time.
There are some excellent authors and illustrators creating these books and I think you'll be able to tell some of my favorites because I feature more than just one of their books.
If you have a favorite book about bugs and insects let me know, we would love to check them out!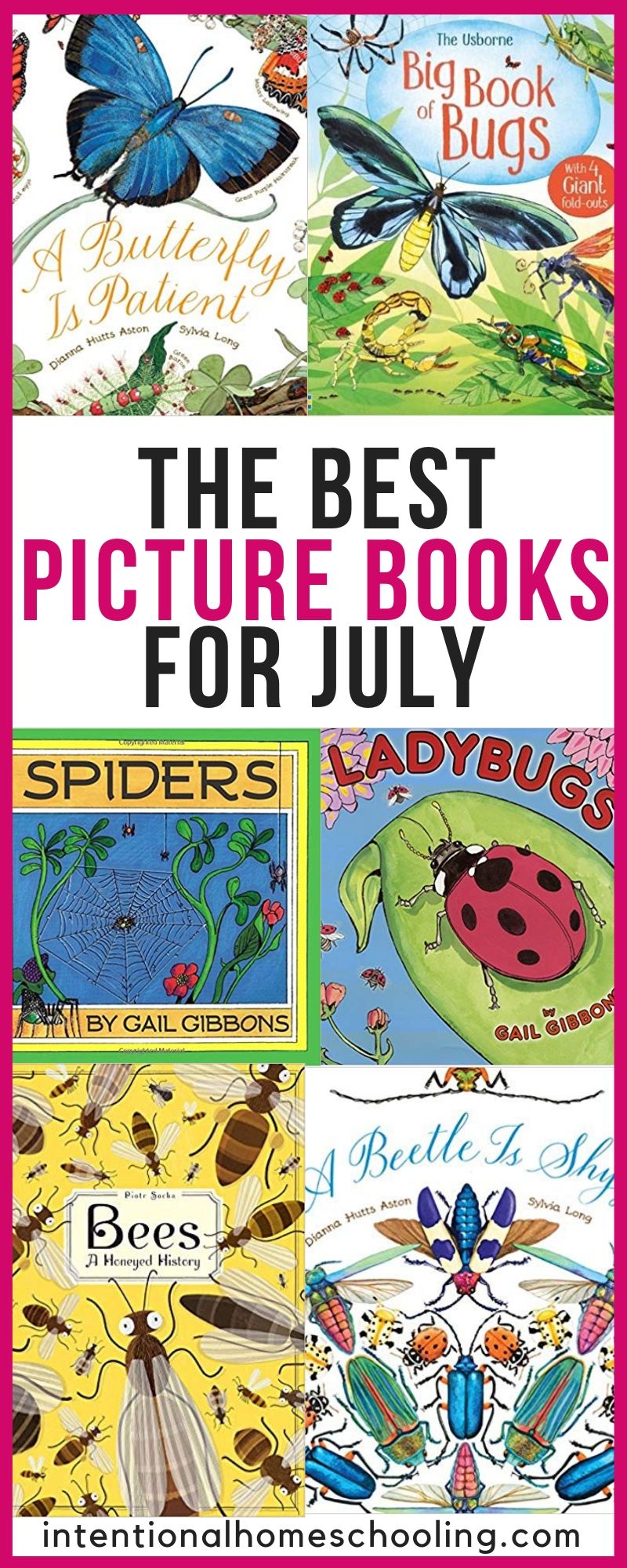 The Best Books for July About Bugs and Insects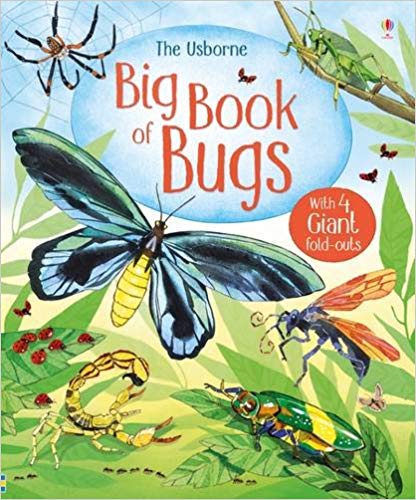 We love Usborne books and this one is no exception!
A skin-crawling introduction to the world's biggest bugs, from gigantic spiders as big as a dinner plate, to butterflies larger than dogs Find out about the biggest swarms and colonies, the deadliest insects and the bugs with the best camouflage. Huge fold-out pages with life-size illustrations show children just how big the bugs really are.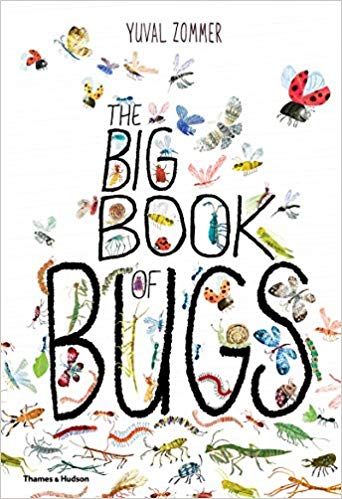 This book has the same name as the one above but I would definitely suggest taking a look at both – they are both great.
From moths and beetles to worms and spiders, the world is crawling with fascinating bugs. The Big Book of Bugs is the first fact-filled book for children to explore the vast array of creepy-crawlies that share our Earth.
In the first pages, children learn that bugs live nearly everywhere on the planet and gain tips on how to become a young bug spotter. As the book continues, the scenic compositions on each page are dedicated to key groups of bugs, including beetles, moths, butterflies, bees, snails, crickets, grasshoppers, worms, and spiders. Some spreads approach the world of bugs thematically, such as bugs that come out at night, baby bugs, and life cycles, how bugs hide and show off, and how some bugs love to live in your home.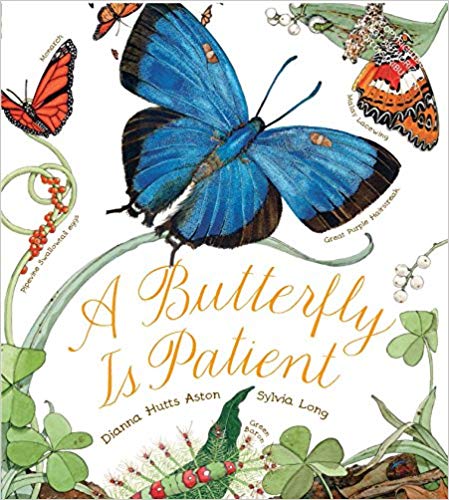 One of my favorite books from one of my favorite book series', this one is a must.
A gorgeous and informative introduction to the world of butterflies. An incredible variety of butterflies are celebrated here in all of their beauty and wonder, from the tiny Arian Small Blue to the grand Queen Alexandra's Birdwing.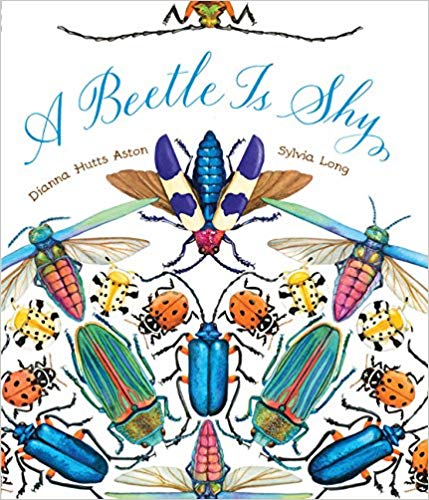 This is from the same series as A Butterfly is Patient and is just as beautiful.
The award-winning duo of Dianna Hutts Aston and Sylvia Long team up again, this time creating a gorgeous look at the fascinating world of beetles. From flea beetles to bombardier beetles, an incredible variety of these beloved bugs are showcased here in all their splendor. Poetic in voice and elegant in design.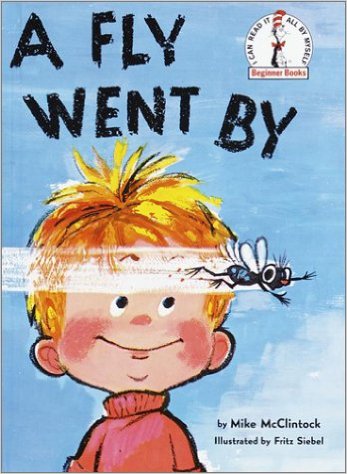 I've used this book as a reader for both of my kids, it's a cute story that is easy for those just starting to read.
A fly is followed by a menagerie of characters in this humorous cumulative tale edited by Dr. Seuss. When a young boy sees a frantic fly buzzing past, he asks where the fly is headed—and with that, a chase begins. The fly and the frog, the cat and the dog, the pig and the cow, the fox and the hunter . . . who is causing all the fuss?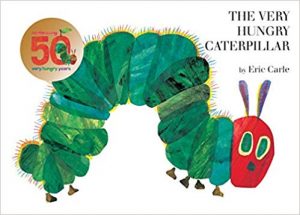 It's a classic so I needed to include it here. I can actually remember the first time I heard this book read aloud, it was in my elementary school library . . .
Watch as the very hungry caterpillar eats his way through the week – and the food!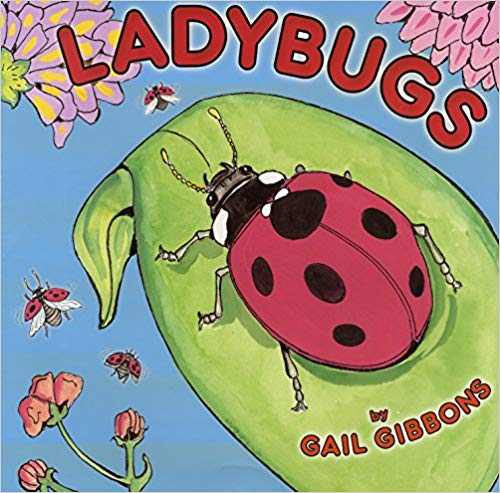 Um, Gail Gibbons may have a few books on this list, obviously she's doing something right.
When you think of a ladybug, you might picture a little red beetle with seven black spots on its back—but did you know there are thousands of types of ladybugs, spread across the world?
Follow a ladybug through the four stages of its development from egg to adult, and learn about its behavior and habitat—plus, how little ladybugs help protect crops by eating harmful insects. Bright illustrations and an easy-to-read text make this ideal for young readers studying the natural world.
Spiders help us by eating insects that are harmful to people and crops. From baby spiderlings to large tarantulas, here is information about ballooning, molting, and how different spiders build their webs. Spiders have been on earth since before the first dinosaurs. About 30,000 kinds of these creatures are known to be living, and more are still being discovered.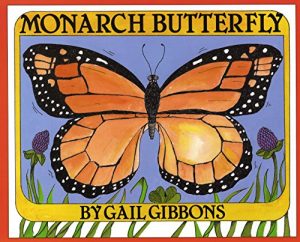 Follow the transformation from a tiny white egg laid on a leaf to a brilliantly colored butterfly in this kid-friendly introduction to metamorphosis. With detailed, bright watercolors, Gail Gibbons illustrates the life cycle of the monarch butterfly, stage by stage, as it grows, changes, and takes flight.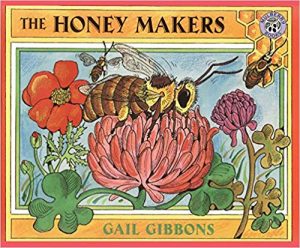 Ever wondered how a jar of honey is made?
Thousands of bees visit more than one million flowers to gather the nectar that goes into a one-pound jar of honey. Every page in this picture book reveals how these remarkable insects work together to create this amazing food.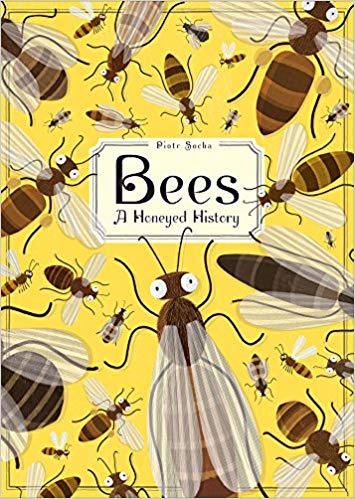 This book is large and beautiful. It's got a ton of information and is a real eye-catcher.
One part science, one part cultural history, and countless parts fascination, Bees celebrates the important role that these intriguing insects have played in our ecosystem throughout the ages. From Athena to Alexander the Great and from Egypt to Ethiopia, Bees explores different methods of beekeeping and uncovers the debt that humans owe this vital species. With beautifully accessible illustrations depicting everything from bee anatomy to the essentials of honey making, readers will be captivated by the endless wonders of this seemingly small speck of the animal kingdom.
This book taught ME so much about bees!
DK's The Bee Book is a wonderful introduction to the humble honeybee: nature's hardest worker, and much more than just a provider of honey! Bees are incredibly industrious, brilliant at building, super social, and–most importantly–responsible for a third of every mouthful of food you eat! Find out how bees talk to one another, what it takes to become a queen bee, what the life of a worker bee is like, and more. The contents include bee anatomy, types of bee, hives, colonies, pollination, making honey, and more. Discover just how much they matter, why they are declining, and what you can do to help!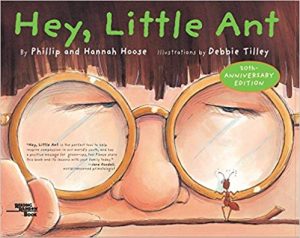 What would you do if the ant you were about to step on looked up and started talking? Would you stop and listen? What if your friends saw you hesitate? That's what happens in this funny, thought-provoking book. Originally a song by a father-daughter team, this conversation between two creatures, large and small, is bound to inspire important discussions. It might even answer that classic childhood question: To squish or not to squish?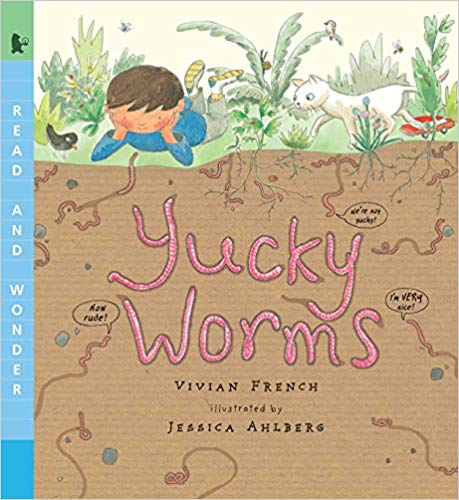 Who would want to be friends with a wiggly, slimy worm? You can't even tell which end is which! But there's more to these lowly creatures than meets the eye. Kids are invited to find out where worms live, see how they move, and understand why gardeners consider them friends with the help of this humorous and informative look at an unappreciated — and fascinating — creature.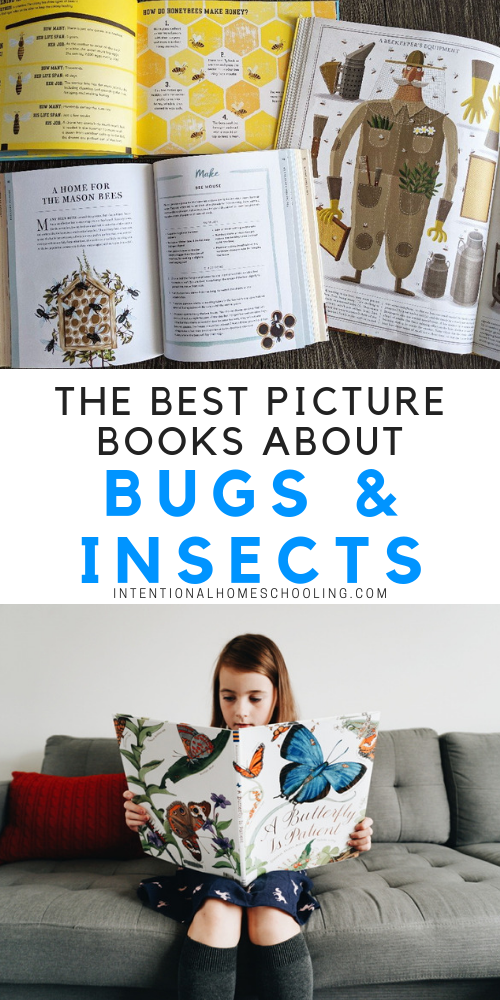 Okay, any suggestions for other bug and insect books we should check out? Let me know in the comments!