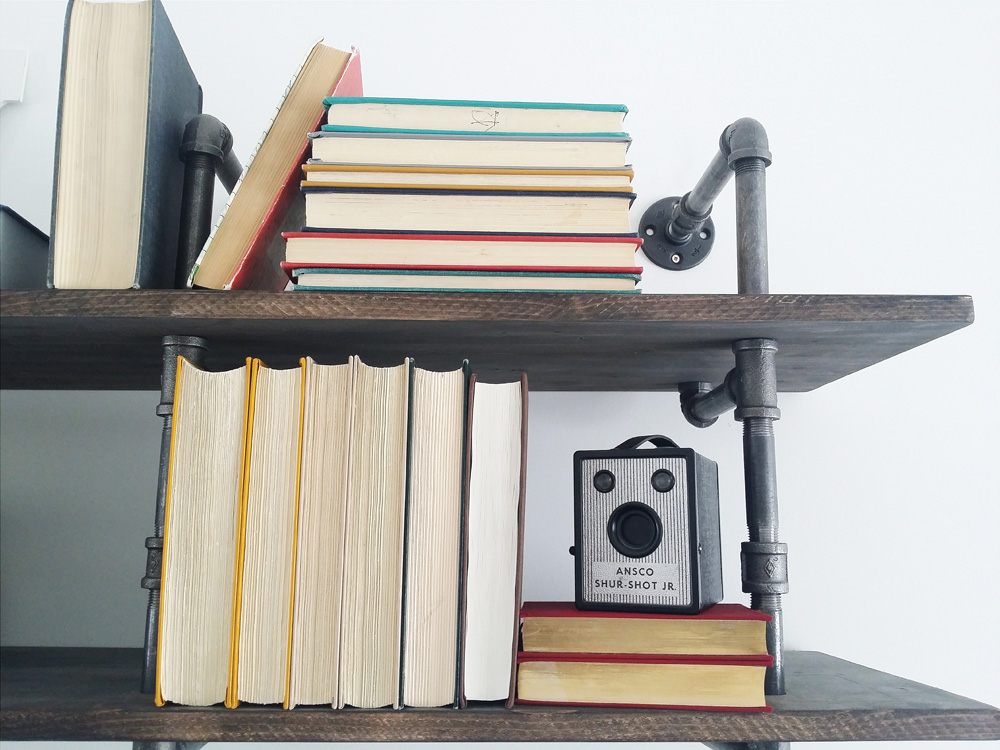 MY FAVORITE BOOKS OF 2015
Books have always been a huge part of my life, and each year I like to think back to which were my favorites from the year.
2015 was the first year since probably about high school that I read quite a bit of fiction, this is thanks to me getting hooked on audiobooks and listening to them while I do housework. So I thought I would do things a little differently this year and share my top non-fiction books and my top fiction books.
NON-FICTION
SEASONS OF A MOTHER'S HEART BY SALLY CLARKSON
I had seen this book quoted and recommended so many times online in the last couple of years but it wasn't available at my local library so I finally bought a copy (a used one through Amazon), and I started reading it at the perfect time. technically the book is written to homeschooling moms but I think any mother could glean many pearls of wisdom from this book. I actually made a habit of reading a chapter each morning after my devotions and it was a great way to start off my day.
GRACE BASED PARENTING BY DR. TIM KIMMEL
This might go down as one of my favorite parenting books of all time. Grace seems to be a big word for me this year, of course, knowing it and actually living it are two different things but I'm working on it. This book is definitely on my list to buy, I know I am going to keep coming back to it.
FRENCH KIDS EAT EVERYTHING (AND YOURS CAN TOO) BY KAREN LE BILLON
I was an incredibly picky child and while I've gotten a bit better in adulthood I'm sure I'd still be classified as picky. I am trying to get better at eating other foods because I've really noticed how much Raeca picks up on my eating preferences, she's not quite as picky as I was as a child but she'd still be classified as pretty picky. I've made it my goal to try to diversify her palate and I think a number of the tips from this book are going to help me towards that goal. While the French eating "rules" (unofficial) are a bit to the extreme, I find them fascinating and believe there is a lot I can pull from this book. My favorite line is "you don't have to like it but you have to at least try it", we've been implementing the two bite rule (if they don't like it they must have at least 2 bites), and it's really created a lot less friction during meal time. I'd recommend this book to every parent that wants their kids to eat better.
It's no secret that I love to read to my children, it's probably my favorite thing to do with them and so I love reading about the benefits of reading out loud to them. Think better grades in school, less delinquency . . . the good stuff we want for our children. Mem goes on to share different games we can play with our kids as we read to help them understand the text, learn letters and begin to read. The book is an easy read itself (I read it in less than 24 hours) and has given me a renewed passion for reading to my kids.
THE MINISTRY OF MOTHERHOOD BY SALLY CLARKSON
I can't believe it took me until this year to discover Sally Clarkson, now I'm hooked! She pours out so much wisdom and inspiration on each page of her books. This book is a must read for every mother. Also, if you are into podcasts I would definitely recommend checking out Sally's podcast: At Home With Sally.
FICTION
THE ADVENTURES OF SHERLOCK HOLMES BY ARTHUR CONAN DOYLE
How I could call myself a reader for so many years and never read Sherlock Homes I don't know, but now I have and I totally loved them! I think it takes such an imaginative person to write such complex mysteries about simple things. I also really appreciated that they weren't all murder mysteries and never included all the gory details that seems to be so popular these days.
OKAY FOR NOW BY GARY D. SCHMIDT
Schmidt might be becoming one of my favorite fiction authors, once again he knocks it out of the park. How could I get so into a book narrated by an eighth grade boy? I don't want to say too much cause I don't want to spoil it, but a book that I thought would just be a light read was actually heavier in some parts, which made it so good. I also listened to the audiobook version for this book, definitely recommend it.
I came across this book when they interviewed the author on the Read Aloud Revival podcast, it's written for the 8-12 year old range but I was mesmerized by the first chapter. I had never heard of novels written in verse before this one and it has honestly changed my life. The book is about a 12 year old girl who lives in the Kansas prairies and goes to work on a neighbors homestead 15 miles away and the troubles she encounters. If you or your kids like the Little House on the Prairie series you'll like this one.
Okay, so that's the best of the best for 2015 for me! I'm already looking forward to next years list because I've read some really great ones in 2016 so far (12 days in and I've finished 6 books).
If you are interested in what I am currently reading I've been remembering to update my Goodreads on a regular basis lately and I also have been sharing a number of them on Instagram (under #whattheklassensread).
What were some of your favorite books for 2015?
What's on your list for 2016?