The Best Parenting Books Every Christian Parent Should Read
The unofficial theme here this month is "parenting", which I kicked off with a parenting themed Scripture writing challenge a few weeks ago.
Of course I couldn't have a themed month without a book list!
I wanted to share some of the best biblical-based parenting books I have read over the years.
But first I wanted to share a disclaimer and say that these books in no way take priority over reading the Bible and discovering for ourselves what God has called us to as parents.
That being said, I find good biblical-based parenting books can be very encouraging, if you are looking for some, here are eleven of my favorites.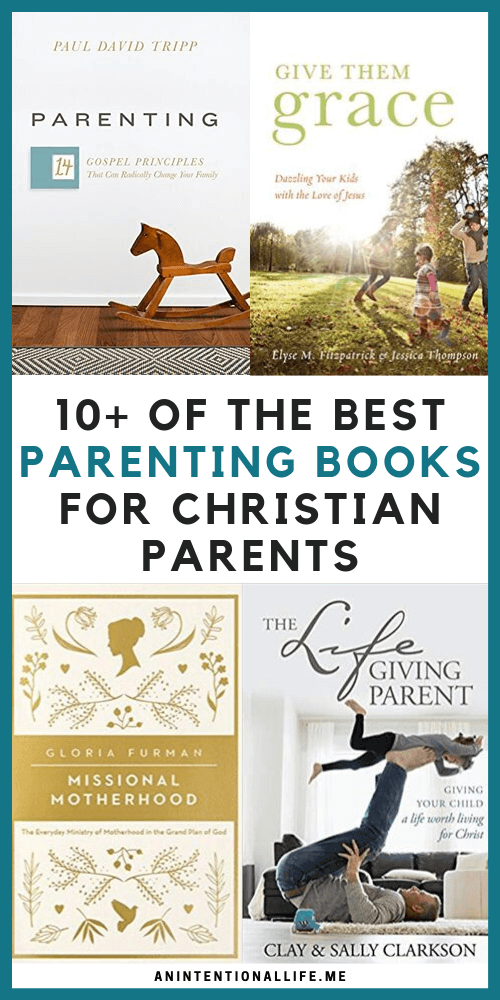 THE BEST PARENTING BOOKS FOR CHRISTIAN PARENTS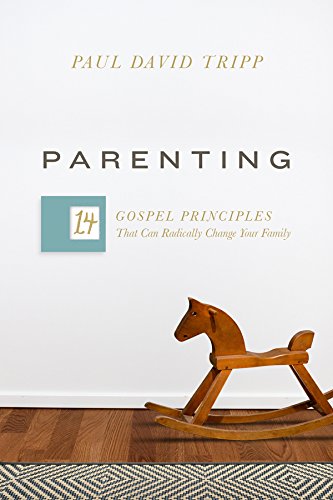 This one was recommended to me for so long before I actually read it and I can see why it has been so popular!
What is your calling as a parent?
In the midst of folding laundry, coordinating carpool schedules, and breaking up fights, many parents get lost. Feeling pressure to do everything "right" and raise up "good" children, it's easy to lose sight of our ultimate purpose as parents in the quest for practical tips and guaranteed formulas.
In this life-giving book, Paul Tripp offers parents much more than a to-do list. Instead, he presents us with a big-picture view of God's plan for us as parents. Outlining fourteen foundational principles centered on the gospel, he shows that we need more than the latest parenting strategy or list of techniques. Rather, we need the rescuing grace of God—grace that has the power to shape how we view everything we do as parents.
Freed from the burden of trying to manufacture life-change in our children's hearts, we can embrace a grand perspective of parenting overflowing with vision, purpose, and joy.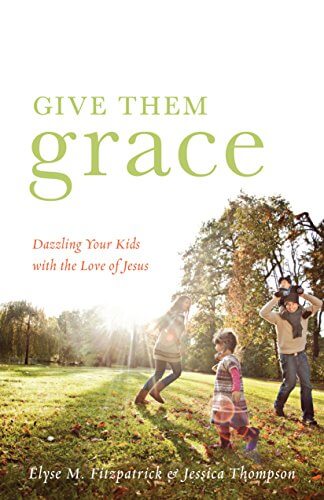 To be honest, the first time I read this book I didn't get it. The second time I loved it. If you are in the thick of parenting a bunch of littles this book can feel so far fetched but if you have kids in the 5+ stage I would recommend reading this one.
All of us want to raise good kids. And we want to be good parents. But what exactly do we mean by "good?" And is "being good" really the point?
Mother-daughter team Elyse Fitzpatrick and Jessica Thompson contend that every way we try to make our kids "good" is simply an extension of Old Testament Law–a set of standards that is not only unable to save our children, but also powerless to change them.
No, rules are not the answer. What they need is GRACE.
We must tell our kids of the grace-giving God who freely adopts rebels and transforms them into loving sons and daughters. If this is not the message your children hear, if you are just telling them to "be good," then the gospel needs to transform your parenting too.
Give Them Grace is a revolutionary perspective on parenting that shows us how to receive the gospel afresh and give grace in abundance, helping our children know the dazzling love of Jesus and respond with heartfelt obedience.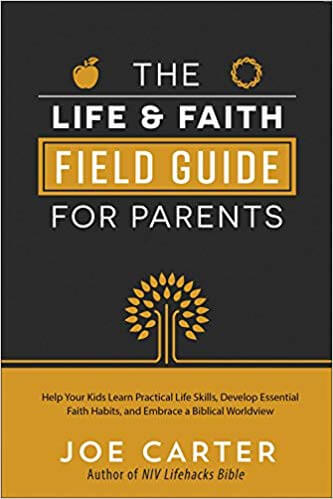 Okay, so this one isn't actually a parenting book exactly. But it is all about how to teach your children skills and habits with a worldview, which is extremely important!
As a Christian parent, you want your children to develop good character and godly wisdom. But how do you go beyond hoping and praying to teaching them ethical knowledge, practical skills, and virtuous habits?
This innovative guide provides practical, effective ideas you can use to help your children build their faith and character in 50 ways, including…
engaging with the Bible and culture
interacting with God and others
making good decisions
becoming better learners
managing conflict
Once you grasp these concepts and discover how to teach them, you will be able to successfully shape the character and worldview of your child or teenager.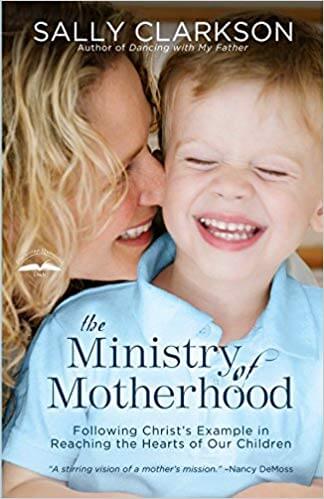 Because Motherhood Isn't Just a Job. It's a Calling.
A mother's day is packed with a multitude of tasks that require energy and time: preparing meals, washing clothes, straightening and cleaning the house, and caring for children. These jobs all are necessary and crucially important. But in the dailyness of providing for a child' s physical, emotional, and social needs, vital opportunities for spiritual nurture and training can be overlooked.
This doesn't have to be the case. You can focus your energy on what matters most. Learn how you can:
• Make Life's Mundane and Nitty-Gritty Moments Work for You and Not Against You
• Discover Ways to Make Character-Building a Natural Part of Live
• Teach Your Child in the Same Way Jesus Taught the Disciples
• Pass on Crucial Gifts that Will Serve Your Family for a Lifetime
Using biblical wisdom and practical teachings, Sally Clarkson shows how you can make a lasting difference in your child's life by following the pattern Christ set with his own disciples–a model that will inspire and equip you to intentionally embrace the rewarding, desperately needed, and immeasurably valuable Ministry of Motherhood.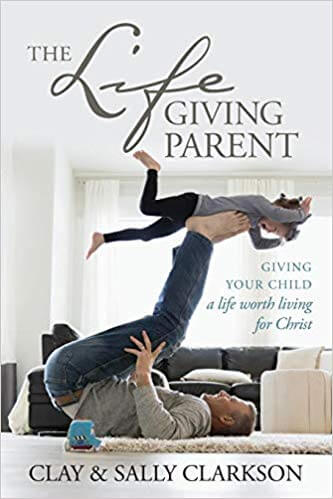 In today's world, it's easy to become overwhelmed and even paralyzed by the constant flow of parenting advice. We're flooded with so much practical information that we wonder if we're choosing the right way. And we may be missing the one thing God really wants us to give to our children: His life. God doesn't include a divine methodology for parenting in the Bible, but He does provide principles that can enable any faithful parent to bring His life into the life of their home.
In The Lifegiving Parent, respected authors and parents Clay and Sally Clarkson explore eight key principles – heartbeats of lifegiving parenting – to shed light on what it means to create a home where your children will experience the living God in your family. Now parents of four grown children – each with their own unique personality and gifts – Sally and Clay have learned (sometimes the hard way!) that the key to shaping a heart begins at home as you foster a deep and thoughtful God-infused relationship with each child. Filled with biblical insight and classic Clarkson stories, The Lifegiving Parent will equip you with the tools and wisdom you need to give your children much more than just a good Christian life. You'll give them the life of Christ.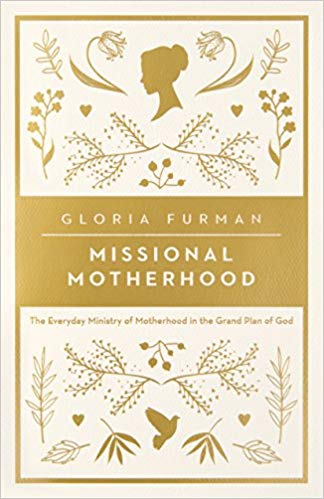 There's no such thing as "just" a mom.
Despite the routine tasks and mundane to-do lists, motherhood is anything but insignificant. God has designed motherhood as part of his greater plan to draw people to himself–instilling all women, whether called to traditional mothering or not, with an eternal purpose in nurturing others.
In this book, Gloria Furman searches the Scriptures for the mission of God in motherhood. She opens our eyes to God's life-giving promises–promises intended to empower each and every woman as she makes disciples in her home, in her neighborhood, and around the world.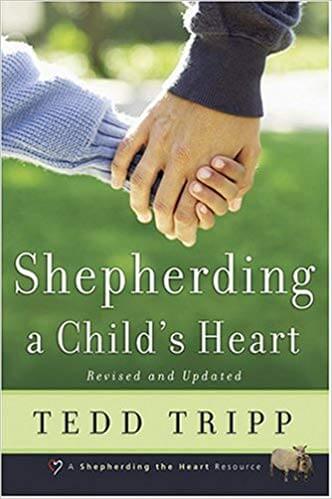 Shepherding a Child's Heart is about how to speak to the heart of your child. The things your child does and says flow from the heart. Luke 6:45 puts it this way: "…out of the overflow of the heart the mouth speaks." Written for parents with children of any age, this insightful book provides perspectives and procedures for shepherding your child's heart into the paths of life.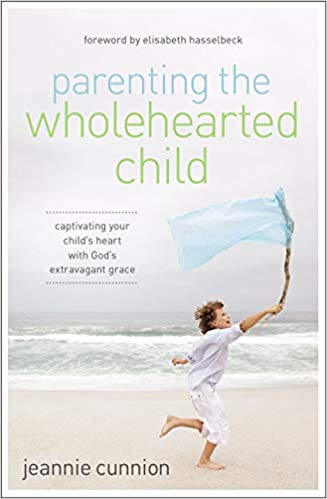 Are you exhausted from the pressure to be a perfect parent raising perfect children in this imperfect world? Do you ever wonder, 'How did these precious children get stuck with a parent like me?' If so, let these grace-drenched pages saturate your heart with God's unfailing love while also equipping you to be a vessel of God's unconditional love to your children. With authenticity, conviction, and a lively sense of humor, Jeannie guides parents on a transformative journey into raising wholehearted—not perfect—children, who live from the freedom found in being wholeheartedly loved (and liked!) by God. Parenting the Wholehearted Child equips parents with Biblical wisdom and practical ideas to teach children they are fully accepted by God, not because of anything they do or don't do but because of everything Jesus has already done for them. Woven throughout the book is the good news that it is God's extravagant grace, not a parent's perfect performance, that transforms the hearts of children.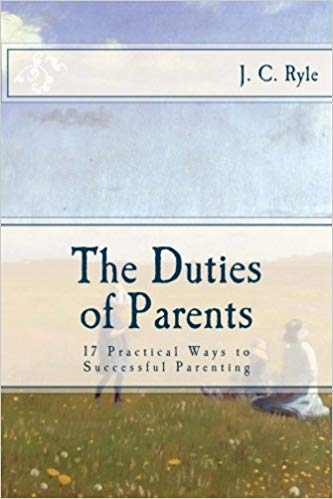 This small booklet may be old but that doesn't mean it's outdated!
The Duties of Parents: 17 Practical Ways to Successful Parenting
For any parent who is concerned with properly raising children, this classic text from Anglican Bishop J. C. Ryle is a must-read. This nineteenth-century booklet offers helpful advice for parents that is just as relevant today as when it was first published.
Parents in our post-modern world tend to be committed to but anxious about their child-rearing responsibilities. They've tried the countless parenting books on the market, but many of these are strident, fear-based books that loving parents instinctively reject, while still searching for direction.
Now Dr. Tim Kimmel, founder of Family Matters ministries, offers a refreshing new look at parenting. Rejecting rigid rules and checklists that don't work, Dr. Kimmel recommends a parenting style that mirrors God's love, reflects His forgiveness, and displaces fear as a motivator for behavior. As we embrace the grace God offers, we begin to give it-creating a solid foundation for growing morally strong and spiritually motivated children.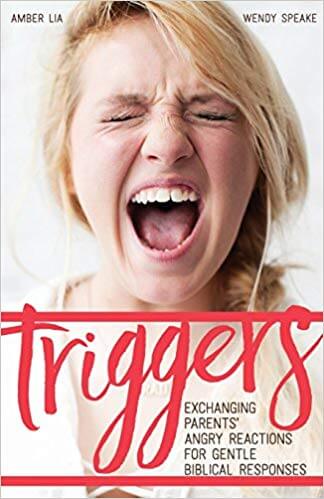 Do you believe your struggle with anger stems from the wrong behavior you see displayed in your children? The knee-jerk reactions and blow-ups you're facing are often a result of a bigger set of "triggers." Some of these are external, like a child's disobedience, backtalk, or selective hearing, while others are internal, like an overflowing schedule, sleep-deprivation, or perhaps your own painful experiences from childhood.
Triggers: Exchanging Parent's Angry Reactions for Gentle Biblical Responses examines common parenting issues that cause us to explode inappropriately at our children. Moving beyond simple parenting tips on how to change your child's behavior, authors Amber Lia and Wendy Speake offer biblical insight and practical tools to equip and encourage you on the journey away from anger-filled reactions toward gentle, biblical responses.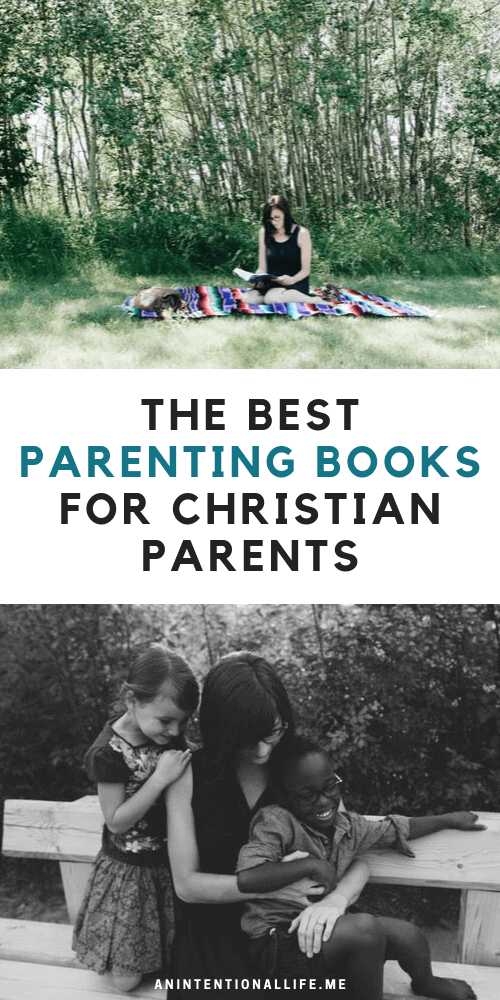 Do you have a favorite gospel-centered parenting book that I missed? Let me know!